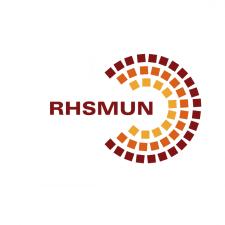 Today's guest post was written by RHSMUN 2011 Under-Secretary-General Main Committees Kelsey Price.
A new, exciting chapter is about to begin in the high school Model United Nations community, and we can't wait for you to be part of the experience.
As an Under-Secretary General for the Regional High School Model United Nations (RHSMUN) conference, I am thrilled to personally invite the readers of Best Delegate to our new home in San Francisco, California this December for our 15th annual conference.
Allow me to take a moment to introduce our conference and myself. My name is Kelsey Price, and I am honored to be a part of the team that is moving one of the premier conferences in the Western United States from Salt Lake City to San Francisco, the birthplace of the United Nations itself.
RHSMUN is the sister conference of the prestigious NHSMUN, held in New York City, and Southern United States Model United Nations (SUSMUN) in Atlanta, by the International Model United Nations Association (IMUNA). For fifteen years, we have sought to bring the prestigious quality of all IMUNA conferences to delegates on the West Coast, with schools from six different states and three countries traveling to Utah every December.
In an effort to expand the opportunity to provide quality simulations to more delegates, RHSMUN will be moving to San Francisco this year, and the conference will be held December 1-3 at the Parc 55 in beautiful Union Square.
Our conference is unique compared to others in the region because we focus on providing a world-class simulation experience that promotes rigorous academic debate and creativity through our carefully chosen substantive program.
In addition to providing an educational atmosphere unlike any other conference, there are many other reasons to attend RHSMUN:
The Staff. Our team of highly motivated volunteer students from colleges across the country—from Columbia University to Southern California University to Vanderbilt University—is dedicated to providing you, the delegate, with the best experience possible. Our passion and commitment sets us apart; our staff spends more than a year researching and writing background guides, extensively reviewing parliamentary procedure, and attending other MUN events to ensure each individual committee at RHSMUN is the highest-quality experience.
Substantive Program. RHSMUN works closely with our sister conferences NHSMUN and SUSMUN to select a wide variety of unique, educational topics that are relevant to today's current events. Agenda items are selected, posted, and researched nearly a year in advance, ensuring all directors are experts on the subject matter. Additionally, our background guides are some of the best written and most comprehensive available at any high school MUN conference in the country – if you're not convinced, check out our website in early September to review our impressive substantive material.
Location. Our conference is located centrally in downtown San Francisco, where the United Nations Charter was signed. With public transportation directly to the hotel from three international airports, travel costs are exceptionally affordable. Many cultural and historical attractions are within walking distance of the conference, including Chinatown, the Fisherman's Wharf and the Golden Gate Bridge.
Registration for RHSMUN 2011 is currently open, and schools are encouraged to register early as our conference is quickly reaching capacity.
To register or for more information about RHSMUN 2011, visit our website at www.rhsmun.org. If you have any additional questions, please email our Secretary-General Molly Williams at sg.rhsmun@nullimuna.org, or myself at mains.rhsmun@nullimuma.org. Substantive questions should be directed towards our Director-General, Caroline Corley at dg.rhsmun@nullimuna.org.
For any interested college freshmen (or recent high school graduates), we highly encourage you to apply for an assistant director position. Applications can also be found on the homepage of our website and are due August 15.
We can't wait to see you in San Francisco this December!