In a world where politics dominates, and the persistently changing tide of world affairs absorbs every last drop of mental strength from leaders the world over, how does one prepare for the step from Model United Nations into the real world?
Edinburgh's annual Model United Nations conference, ScotMUN, offers the opportunity for students the world over to participate in three days of intense political debate at Scotland's flagship MUN conference, now in its eighth year.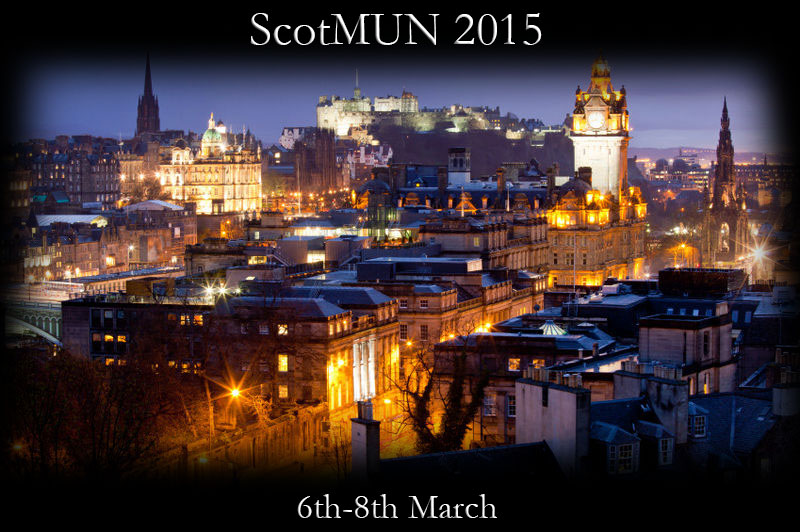 The conference took place from Friday 6th March to Sunday 8th March 2015, and built upon last year's turnout of over 300 participants by hosting closer to 400 delegates from over 30 countries around the world.
Per Johansson, Head of Office at the European Parliament Information Office in the UK, opened the guest speakers list. Mr Johansson's speech was followed by Marc Muller Stuart QC, a senior advocate associated with Doughty Street Chambers in London and the Faculty of Advocates in Edinburgh.
The conference played host to thirteen committees, including Arab League, African Union, ECOFIN, ECOSOC, UNESCO, UNHRC, UNSC, ICJ, and UN Women. Topics for discussion ranged "threats to International Peace and Security caused by terrorist acts", to a "review of the millennium goals on education".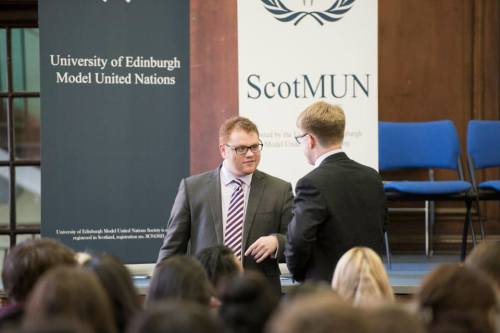 The committees were also joined by an International Press team made up of seven of the world's most respected newspapers, and the Daily Mail. Press reported on world events and kept the ScotMUN world up to date on each day's gossip.
Once the debating stopped, and the relaxation began, delegates were found immersed in some classic Scottish culture with Friday's Ceilidh, followed by the annual club night at Cabaret Voltaire on Saturday night.
Offering a unique opportunity to experience the true beauty of Scotland, Pragya Kaul, ScotMUN's Secretary General hoped that the conference gave delegates the chance to witness "Scotland's historic capital city" and she wished the delegates to be  "astonished by the beauty of its architecture, the friendliness of its people, and the curiosity of its cuisine".
Tamer Al Ghussein, USG for chairing at ScotMUN added, "Our aim is that [the conference] continues to be as much a cultural and social experience as it is an educational one.
On the opening night, our chairs, delegates, press team and other participants were treated to a 3-course dinner prepared by Michelin starred chefs at Edinburgh's best hotel and one of city's most famous landmarks, the Balmoral Hotel.
This was followed by a traditional Scottish Ceilidh dance, where all our delegates and chairs were taught the dance moves before trying their hand (and feet) at some of Scotland's most loved traditional dances."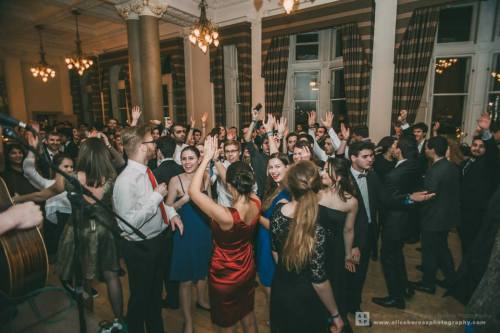 Edgar Oganesjan, a delegate from the Historical Committee, stated,
"ScotMUN has a special place in my heart as it is there, three years ago, that I embarked on my first MUN experience and  I have been hooked ever since. ScotMUN's best features can be described with its motto 'Small committees, big debates', although with delegates from all over world, it is no doubt a truly international conference."
When asked about what makes the conference so unique, Mr Oganesjan added that,
"ScotMUN is very good at providing an impeccable platform upon which to develop the invaluable MUN skills vital to pursue a future career in politics. After attending conferences all over the UK, including 'Oxford and Cambridge', I am convinced that ScotMUN is by far and consistently the best."
On a final note, Mr Al Ghussein confirmed "ScotMUN is a conference that offers something for everyone. I invite you all to come to ScotMUN 2016, hosted in Edinburgh on the 4th-6th March 2016, you won't regret it!"
Recap Courtesy of Thomas Nuget, "Best Press" winner at ScotMUN 2015.