This recap is provided by Hether Scheel, the Secretary General of the Southern Regional Model United Nations Atlanta Conference 2013.
Southern Regional Model United Nations (SRMUN) held its 24 session of the SRMUN Atlanta conference at the Hilton Atlanta Airport Hotel from November 21-23, 2013.  This year's theme, "Beyond 2015: Reshaping the Millennium Development Goals (MDGs) for and Empowered Future," was a unique and thought-provoking approach to the greatest challenge for the international development community—what do we do after 2015?  Delegates were challenged to rethink the MDGs as the deadline for achieving them rapidly approaches.  For three days, delegates participating in debate, worked collaboratively, and proposed solutions to assist the international community to reevaluate the MDGs.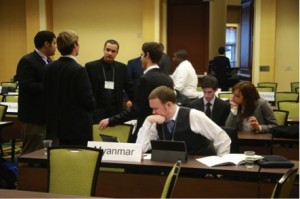 Guest speaker, Nicole B. Kruse, the Chief Development Officer of Peace and Health Programs at The Carter Center, addressed nearly 600 students and 100 faculty advisers in order to discuss the challenges facing the interntional community as the 2015 MDG deadline approaches.  She directly related the work of The Center Center to the committee topics and the weekend's debate.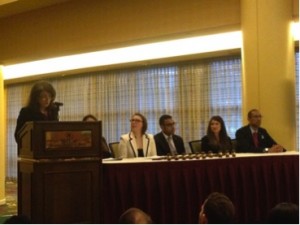 Delegates participated in simulations of the GA Plen, WHO, UNIDO, ECOSOC, G-77, CSW, LAS, OAS, G-20, and Security Council.  Throughout each session, delegates passionately debated the topics before them, stopping only for a quick bite to eat or to visit the Opportunity Fair.  At the Opportunity Fair, the delegates had the opportunity to explore graduate programs, internships, and study abroad opportunities for the upcoming year.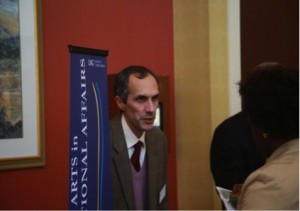 Overall, the conference was a great success, and SRMUN looks forward to showcasing the work of our delegates through the Final Outcome Document that  will be featured on our website (www.srmun.org/atlanta) in the coming weeks.  Please see our website for more information and details.