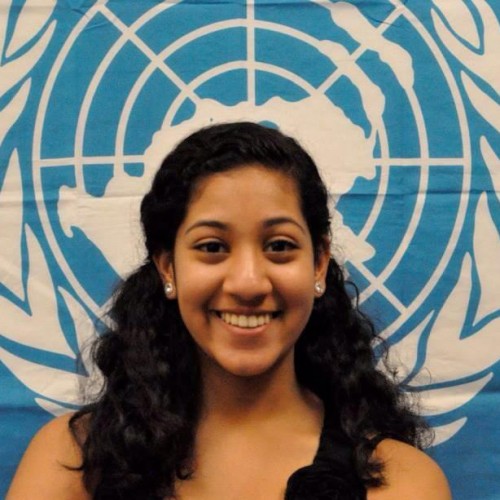 "I wanted to be able to speak publicly, delegate diplomatically, and lead my high school delegation.
I love MUN and I wanted to be the best delegate I could be."
– Kavya G., Michigan
Best Delegate Summer Programs helps delegates improve their Model UN skills, especially public speaking, negotiation, and research.
Public Speaking: Summer programs delegates practice public speaking every day. We teach delegates how to improve their speaking style, give their speeches structure, and make sure their speeches have substance. Delegates practice both prepared speeches and impromptu speeches. And delegates practice in small groups under the guidance of a Diplomacy Fellow, who gives each delegate personalized feedback on how to improve.
Negotiation: Summer programs delegates develop strong negotiation skills, which helps them in caucusing, lobbying, and resolution writing. We teach delegates social dynamics and emotional intelligence, which helps them introduce themselves to other delegates they've never met before and start working together effectively. We also show delegates how to handle Power Delegates, and how to be the nicest delegate in the room while still being a strong negotiator. And delegates get to practice their negotiation skills through multiple Model UN simulations throughout the week-long program, including a full-day MUN conference at the end of the program.
Research: Summer programs delegates learn effective research methods. We show delegates how to research countries, topics, and policies step-by-step. We teach delegates the best practices for researching online, including how to identify bias, how to find high-quality sources, and how to navigate United Nations resolutions and treaty databases. Our delegates learn how to write position papers in under two hours, which helps them prepare opening speeches and possible solutions. And delegates feedback on their position papers and research from our Diplomacy Fellows, who are high-achieving college students and the best delegates on the collegiate MUN circuit.
By the end of our summer programs, delegates are more skilled and more confident when it comes to public speaking, negotiation, and research.
Learn more about Best Delegate Summer Programs