The following is a guest post written by Kacie Candela, an International Political Economy major at Fordham University. She currently serves on the e-board of Fordham's Model United Nations Club, and is the U.N. beat reporter for WFUV News.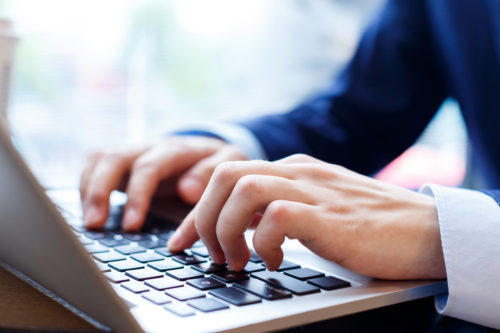 In an increasingly globalized and digitized world, it seems incongruous that the United Nations doesn't receive more mainstream media coverage.  The play-by-play in the Security Council chamber and updates on U.N. peacekeeping missions are hardly ever headline news.  But there are places — intelligent, ethical places — that are covering the United Nations.  You just need to know where to look.
Independent Organizations
PassBlue
PassBlue is, quite frankly, the best source of original reporting on the United Nations.  Their diverse and interesting articles arrive in my inbox about every other day.  Some recent articles cover modern day slavery, why women aren't at the Syrian peace talks, and ancient manuscripts in Timbuktu.  They have a sustained record of breaking news, so if you want to be the first to know, subscribe to PassBlue's emails and follow them on Twitter and Facebook.
NewsDeeply
NewsDeeply doesn't explicitly cover the United Nations, but their noise-free, single-issue reporting is a breath of fresh air.  Their coverage currently focuses on 5 topics: Syria, the Arctic, water, refugees, and women and girls.  NewsDeeply respects that complex global issues deserve in-depth reporting, and it shows.  Check out founder and CEO Lara Setrakian's recent TedTalk on how to fix the news industry.
The New York Times Interpreter Column/Newsletter
Every Wednesday, Max Fisher and Amanda Taub take a deep dive into a compelling international politics story in their email newsletter.  My personal favorite was a discussion of Netflix's "The Crown" in relation to Trump's early days in office.  The newsletter also includes what stories they're reading, typically by experts and scholars on international affairs.  Or if you prefer to just peruse the New York Times, they publish column articles about bi-weekly.
The Council on Foreign Relations' World Next Week Podcast
The World Next Week has been a staple in my podcast lineup for years.  Robert McMahon and James Lindsay give a preview of what to expect in international developments.  The episodes can be a little slow, but this is a great resource to help identify upcoming events and think critically about how they might unfold.
Best Delegate's Bi-Weekly UN Recap Series
Best Delegate has recently started a bi-weekly UN recap series to help its readers stay up-to-date with UN news to conduct better research for Model UN. The recent segment discusses the new transitions in the UN and the conflicts in Ukraine and South Sudan.
Resources from the UN
UN Web TV
The UN Web TV archives are a gold mine of videos from every important conference, meeting, and event that happens at the United Nations.  Security Council proceedings, speeches by Secretary-General António Guterres, and even panel discussions can be found here.  Everything is broadcast live, then some things are cut into segments and uploaded later (usually with about a 12-hour delay).  The Noon Briefing by the Spokesperson to the Secretary-General happens almost daily, but be careful – if you don't catch it live, they're hardly ever uploaded later.  Media stakeouts and Press Conferences are also sometimes logged, and are oftentimes more interesting and lively than general proceedings.
UN News Centre
The UN News Centre covers all aspects of the organization's work, including regional developments, new reports, and memorable speeches by U.N. officials.  However, because the News Centre is internal, they're usually limited to neutral and favorable reporting of the U.N.  Still, they have an unmatched level of access to U.N. officials and peacekeeping missions.  To stay up-to-date, I've arranged for their Facebook posts to always appear first on my Newsfeed.
UN Radio
If you're an avid podcaster and can't get your fill on The World Next Week, UN Radio offers a variety of audio news.  Their Daily News Programme is a 10-minute news rundown.  And The Lid is On is an award-winning (albeit irregular) podcast telling personal stories within the context of wider global issues.
Twitter:
Follow the acronyms!  Most U.N. organizations have twitter accounts, and tweet information, studies, and news articles relevant to their focus.  
**
Overall, there are dozens of places online to keep yourself informed on what is going on in the world, and what the United Nations is working on. Want to stay on top of what Best Delegate and the MUN Institute are up to? Sign up for our newsletter below this article!