There comes to us all in the collegiate MUN life not only the certainty of death and taxes but also the necessity of the "conference cram." No matter how hard we try to avoid it, we've all been there: it's the night before a big conference, and you're on your eighth cup of caffeine, frantically doing laundry and digging up your WBA you thought you'd recently had dry-cleaned, haphazardly throwing items into your carry-on, hurriedly printing off committee research to read on the plane, jadedly trying to complete your assignments for the classes you'll be missing due to your impending travels. Sleep seems a distant memory, and you begin to seriously question whether you'll ever sleep again. And if you are a Head Delegate, you can add to this list a growing panic over a host of logistical concerns about your team's travels. While the conference cram may seem inevitable, it doesn't have to be! There are many steps you can take in the lead-up to conferences to make the planning process and your team's experience at the conference itself run smoothly. In an effort to streamline and simplify the planning process for traveling to conferences, I have put together this guide for Head Delegates (or other MUN-related leadership) to consult as you lead your team into another year on the circuit.
Whether you are a seasoned leader or have newly inherited your position, the following breakdown of action items, tools, and tips should serve as a useful logistical "checklist" for you over the course of the coming year.
Selecting the roster of conferences to attend over the academic year
When it comes to choosing the conferences your team will attend, there are many factors to consider. Begin by making a list of college conferences you and your teammates would like to attend over the course of the school year. A good starting point for this is Best Delegate's database of MUN conferences (link below*), which catalogs the names and dates of conferences around the globe. Once you have decided on the conferences you'd ideally like to attend, check the applicable dates against your school's academic calendar to confirm that they do not clash with important events at your university, such as holidays, exam periods, big sporting events, or your school's own hosted MUN conferences (high school or college). When selecting conferences, also bear in mind your team's goals for the year: do you want to go for the gold with awards, maximize delegates' experience and practice, or expand your team's reach beyond your region? All of these considerations will influence the conferences you choose to attend.
*Best Delegate's Database of MUN Conferences: http://bestdelegate.com/model-un-conferences-database/
Setting a budget for conference travel
Of course, one of the major constraints upon conference selection and attendance will be your team's budget. As most university-funded organizations are required to present a proposed breakdown of finances to their overseeing institutions at some point during the academic year, you are no doubt prepared for this already, but make sure to meet with your team's Financial Officer (FO) at the start of the year to assess how many conferences your team can feasibly attend. Work with your FO to determine the rough cost for one delegate to attend each of your selected conferences; this information will allow you to determine how many delegates you can bring to how many conferences, or, indeed, how many delegates you should accept onto your team at the start of the year. Keep in mind that you should always have "reserves" on the team who are willing to travel to an upcoming conference in case a delegate drops out at the last minute. You may decide that you wish to bring smaller delegations to each conference in order to attend more conferences, or that you'd rather send large delegations to only a small handful of conferences. Alternatively, you may realize your budget falls a little short, and take this as an opportunity to identify the need for fundraising (see link below for ideas*), request additional funds from your university or donors, or charge small dues for each traveling member. Regardless, calculating estimates of conference costs will allow you to make an informed decision on your budgetary requirements and constraints. To aid with this, here is a sample cost breakdown for one hypothetical delegate, traveling from Stanford University to NCSC (Georgetown University):
Sample Cost Breakdown
Delegation Fee: $75.00 (assuming Early Registration), divided by total number of delegates in decided-upon delegation
Delegate Fee: $85.00 (assuming Early Registration)
Flight(s): $639.00, round trip (assuming booked a month in advance)
Transportation to/from Airport: $10.50 Supershuttle from Stanford to SFO (Assuming 1 out of 9 passengers on private van that costs $95), $10.50 Supershuttle from SFO to Stanford, $4.60 Metro fare from DCA to NCSC Hotel, $4.60 Metro fare from NCSC Hotel to DCA=$30.20
Hotel: $179/night (with conference discount), split four ways=$44.75, times three nights=$134.25
Team Dinner: $25, pre-tax and tip
---
Estimated Total: $913.45, plus portion of Delegation Fee
Of course, these expenses will vary greatly depending on the selected conference's location in relation to your university, fluctuating flight prices, chosen modes of transportation, and size of your delegation. In the coming sections, we will examine the best ways to ensure your team is traveling in the most efficient, cost-effective manner possible.
*See Section 4 of this article for fundraising ideas and suggestions: http://bestdelegate.com/plan-tips-tools-and-words-of-wisdom-for-planning-college-conferences-3/
Booking flights to the conference
One of the most stressful aspects of getting your team to a conference is finding flights that work with both your schedule and your budget. Flight prices vary drastically based on how far in advance of the date of flying you book, what day of the week you travel, the season and/or holidays around the selected date, and, of course, the distance between your departure point and your destination. Unfortunately, flying on Thursdays and weekends (as MUN conferences necessitate) usually comes with a hefty price tag. Thankfully, however, there are a plethora of websites that can assist you in finding the best deal. The following websites are, in my own experience, the most effective at comparing flight options and prices. Kayak is particularly useful in that it incorporates a "Price Trend" graph analysis into every search that predicts whether prices for your selected flight will rise or fall in the next 90 days and gives recommendations on whether to buy now or wait for a fall in price accordingly. As a bonus, all of these sites also let you compare rates on hotels, rental cars, and other travel incidentals.
Before sitting down to book your team's flight, gather everyone's full name, date of birth, and frequent flyer details (if applicable) to input upon booking. The easiest way to do this is to set up a Google Form/Survey that will generate a spreadsheet of everyone's responses for your leadership without making people's personal information public to the entire team. Keep an updated document on your own computer of everyone's information so that by a few conferences in, you should have details for all of your delegates on the travel team and won't need to ask them for their information again.
Other important things to keep in mind when booking flights:
Name Change Policy: If you have booked group travel, some airlines will allow you change the name on any of your tickets (thereby transferring the ticket to a different delegate) for a fee of about $150.00, as long as you inform the airline at least 48 hours in advance. This option is usually much cheaper than buying a new round-trip ticket, and allows you to replace delegates who have dropped out of attending the conference rather than forfeiting the ticket.
Unused Ticket Policy: Most airlines will allow you to apply the value of an unused ticket to future travel with the airline, but most often this incurs a cancellation fee of around $200.00 before you can use the remaining value of the ticket (if any), and you are locked into using that airline only. Therefore, the name change is usually a better route to go when dealing with last-minute changes to your delegation roster.
Luggage: Encourage your team to bring carry-on luggage only to avoid the fees for checked bags, the potential for lost luggage, and the wait times at baggage claim upon arrival at your destination.
Splitting up the Group: Try to avoid splitting up your team when traveling, as it increases the likelihood of logistical issues. If sending your team on different flights is absolutely necessary due to scheduling conflicts, make sure you send at least one member of your team's leadership on the first flight to deal with logistics such as checking into the hotel and completing conference registration for the rest of your team.
Booking other means of transportation to the conference
Alternatively, if you are lucky enough to live within driving distance of a conference, it may be worth renting a car and driving together to the conference instead, provided your schedule allows enough time for what may be a longer trip. Bear in mind that you will need someone who is at least 21 years old in order to rent and drive the car, and that drivers under 25 are usually charged a premium. Orbitz, Expedia, and several other websites have a convenient feature that lets you compare car rental rates and book online, so make sure to check these out first.
Depending on where you are located in relation to the conference, taking Amtrak or a bus may also be a good option. Prices vary hugely, but as a rule of thumb you should book early to save. There are a wide array of bus companies that travel across the United States and Canada, but start by looking for deals or promotions on the sites below.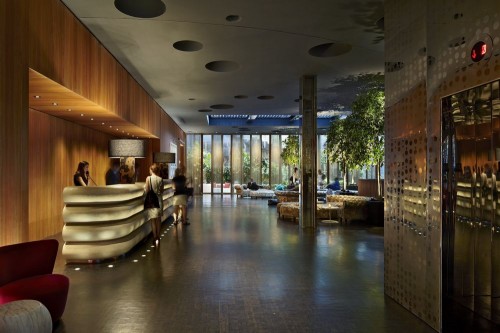 Booking hotel rooms for the team
Fortunately, booking hotel rooms is one of the simplest tasks for a Head Delegate, as the secretariat of the host conference usually does most of the footwork in selecting the conference hotel and negotiating reduced rates. Sometimes hotels cannot accommodate the entire delegate and staff body of a conference, however, so make sure you call in advance to secure your rooms. Remember that hotels require a credit card to put down for incidentals or damages during your stay, so make sure you have a high enough limit on your team credit card before travel to cover the cost of the hotel and all conference expenses so that you will not have to resort to putting the charges on a team member's personal card and refunding them later. If your team/MUN organization does not have a group credit card, call ahead to the hotel to work out an alternate form of payment. If the hotel does end up overbooked and you need to find a nearby hotel for your team, you can utilize any of the sites in the above sections to compare rates and find good deals on local area hotels.
On a slightly different note, as Head Delegate, you will often be in charge of figuring out which of your delegates to put in each room. Everyone will have their own preferences on roommates, and you should be especially conscious of the fact that some people will have strong personal preferences or religious restrictions when it comes to mixed-gender rooms. That said, where possible, you should keep in mind room dynamics. Try to assign roommates that will get along and encourage each other throughout the conference, and that will not distract each other from succeeding in committee or in completing coursework in the evening. Additionally, if you are travelling with your co-Head Delegate or other leadership, don't concentrate yourselves all in one room. The most important thing is to remember that, as leadership, your primary responsibility is to make sure your delegates are succeeding and enjoying themselves, so you should focus on making yourself available to them throughout the duration of the conference. In the coming sections, we will go into more detail on how to ensure your delegates have a great experience at any given conference. 
Coordinating ground transportation to and from the airport
 If you are driving to the conference, you will not need to worry about the particulars of this section, but for those flying, make sure you take a few moments to research the best methods of getting from campus to your departing airport, and from the airport to the hotel on your arrival (and, of course, the reverse on the way home). There are numerous options for getting to and from your destination, all varying in price and convenience for your group. Below are some of the most common and efficient ground transportation options.
Supershuttle
Estimated Price (varies based on region and distance from airport): $14-$26 per individual passenger, or hire a whole 9 or 10-passenger van for $85-$95
Operates in most big cities, and can be used on both departing and arriving ends
Good for larger groups, as most college delegations will only need a maximum of two vans, rather than several taxis
Website: http://www.supershuttle.com/
Taxi
The easiest option in many cases, especially going from an airport to a hotel, is a taxi. However, this can cost you a pretty penny, as most taxis have surcharges for airport pick-ups, and most delegations will require several taxis to transport everyone to their destination, as taxis usually only seat 4 people. Also keep in mind that you may be arriving at your destination during rush hour, so your journey may take even more time and money than usual, and you do not want to be late to committee. Still, if you have the budget for it, taxis can be a very convenient option.
The following website allows you to estimate cab fares from various departure points and destinations: http://www.taxifarefinder.com/
Uber
Similar to using a taxi, Uber will be on the more expensive side for long trips, but may make sense for smaller delegations or more inaccessible areas. Uber also makes for a great back-up plan, as you can order an Uber on the spot if your other modes of transportation fail you. Most Uber cars only seat 4 people, but you can order a larger car at a more expensive rate, or multiple cars. Check out Uber's website to get a fare quote or view options for cars.
Website: https://www.uber.com
Public transportation
Public transportation is often the cheapest, but most tedious form of transportation with regard to time and convenience, particularly when traveling with a large group with luggage. Still, if you are in a major city coming from an airport and going to a hotel located on or near a transit line, it is certainly worth doing your research to see if there are any viable routes that could save your team a large sum of money.
Most transit systems have websites with trip planner tools that will let you map out your route. Google also has an immensely useful feature that will generate potential routes for you (including on public transportation) if you input your start and end addresses. You can access this feature here: http://maps.google.com/intl/en/landing/transit/#mdy
Below are a few examples of college conferences where it may be worth using public transportation:

New York City Subway (CMUNNY)
Washington Metro (NCSC)
Chicago 'L' (CHOMUN)
Bay Area Rapid Transit (UCBMUN)
Rent a car or ask a non-traveling team member to drive
If you are in a more remote area or located further from your local airport, it may be worth renting a large car to drive your team to the airport. Alternatively, if you have any members of the team or friends on campus who have cars but are not traveling with you to a particular conference, you can ask them to drive you in exchange for gas money.
In short, your options for ground transportation are numerous, but a little research into the best route beforehand will go a long way in ensuring a smooth trip for your and your delegates.
Setting your team up for success before the conference
Once you have determined exactly how and when you are getting where you are going, send out a comprehensive logistics email to your team with all of the relevant details, at least a week in advance. This is as much for you as it is for your delegates, so you can keep track of everything and make sure you have covered all bases before "game day."
Your email should include the following:
A specified time and place on campus for the team to gather to be picked up for the airport on the day of the trip

Make sure you collect your delegates' phone numbers and dorm addresses so you can contact them in case anyone does not show up to the meeting point at the specified time. Often these flights to conferences are red-eye or early morning flights, so sometimes delegates accidentally sleep through their alarms, and it is vital you are able to contact them so no one has to be left behind (believe me, this actually happens). It is always a good idea to send a reminder text and/or phone call about an hour before your set departure time from campus to make sure everyone is awake and getting ready to go.

Estimated time of arrival back on campus on Sunday (or the last day of the conference)
Round-trip flight itinerary

This way, your delegates can check-in early if they wish, to save time at the airport, and will be able to double-check their schedules to make sure they don't have any unforeseen conflicts with the flight times.
Plan to be at the airport 1.5 hours in advance for a domestic flight and 2.5 hours in advance for an international flight. Checking in and getting through security is always more time-consuming with a large group, and it's better to err on the side of caution in case you encounter traffic or delays on the way there, or any issues at the airport itself.

Hotel address and room assignments
Team dinner time and location or details of other scheduled team activities during the conference (see section below for further information)
Your contact information (phone number, email) as a reminder, so your delegates can contact you at any point if they have any questions
Any other pertinent information and reminders, such as the weather report for your destination, items to bring (ID, passport, certain clothing, etc.), and so on
In addition to your logistics email, you should consistently be in contact with your delegates in the weeks leading up to a conference to make sure they are prepared for the conference. A whole other guide could be written solely on conference-specific training and the preparation process, but here are a few things to keep in mind:
Crash-Course Conference Prep: Without delving into too much detail, in the final team meetings before your conference, consider running some conference-specific simulations to prepare your delegates, especially the newer ones, for the upcoming competition. Pick a few topics from your delegates' assigned committees, and run short simulations of each. Or, have your delegates deliver their anticipated opening speeches as practice during a meeting, and have the rest of the team give their feedback on each speech.
Position Papers: Consider giving your team (yourself included) internal deadlines for getting their position papers done. Set up a Google Folder to which your team can upload these papers, and have each team member read and give their feedback on at least one of their teammates' papers. This will encourage research ahead of time, allow for peer editing and the exchange of ideas, and help to avoid the "conference cram" of having to do all of your research the night before or on the way to the conference.
Missed classes/absences: Sometimes professors are unaware of MUN as an organization or its travel requirements; if any of your delegates need it, be prepared with a template letter to email their teacher. This letter should be written and signed by you as the President of your MUN/IR organization or Head Delegate of your team, and should briefly explain why your delegate will be gone and for how long, and ask the professor to please excuse him/her from class on the days of the conference. This is not the equivalent of a parent's or doctor's note in secondary school; rather, a note from you will help explain to your delegates' professors the concept of Model UN and affirm that it does indeed require a fair amount of traveling. Usually, even professors with strict attendance requirements are pretty understanding once they realize the academic nature of the event.
Supplies: Think about investing a small portion of your team's funds in basic supplies for conferences such as pens, notepads, and folders. The host conference often provides these items in limited quantities, but you may want to have a stock of team stationery made with your university's logo on it for use in committee. You can also encourage your delegates to design stationery for their particular committee role, to help identify them in committee when passing notes and writing directives.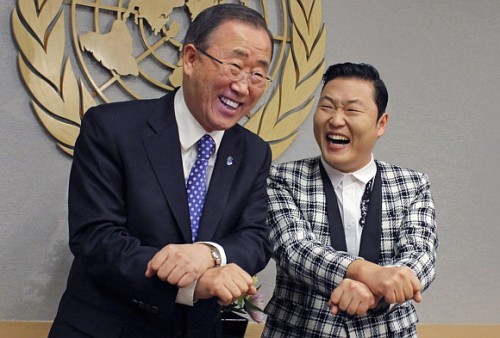 Ensuring a good experience for your team during the conference
As Head Delegate, you hold the challenging position of both peer and leader to your team. While you are not your team's chaperone, and it's incredibly important that you don't micromanage your team, you do play a huge role in shaping their college conference experience. Come conference time, the team can become disjointed as everyone branches off into their own committees and becomes deeply entrenched in the goings-on of their individual committee sessions. While delegates should absolutely throw themselves into committee throughout the day, you should ensure that you maintain team cohesion during the conference by supporting your delegates and making sure they remember that you are all there representing your school. There are several ways to go about this, but here are a few steps you should take:
Set up daily team debriefing sessions. Check in with your teammates at least once every day to make sure all is going smoothly for them in committee. Establish a time and place to meet, such as after the last committee session in one of your team hotel rooms, to bring the entire team together to debrief. It's important that you know exactly how everyone is getting on so that you can report any issues or voice any concerns on their behalf during Head Delegate meetings.
Come prepared to take care of your team. As Head Delegate, you should serve as the example for the rest of your team, particularly the younger delegates, and it is important that you make yourself available to each and every member of your team throughout the conference. Sometimes, everything may be going well in committee, but other things can go awry to ruin a delegate's experience, such as an overload of stress about academics or falling ill. With all the traveling, lack of sleep, and stress from school, it's not uncommon for delegates to get sick during or after conferences. One year, due to the awful weather, 8 out of the 12 delegates on my own team got sick during a conference. Hindsight being 20/20, I recommend devoting a small portion of team fund's towards putting together a sort of "MUN First Aid Kit" to bring with you to conferences. Throw in some cold medicine, Advil/Tylenol, Emergen-C or Airborne, cough drops, Band-Aids, and any other basic medical supplies. Ultimately, you are not the team's chaperone and they are assuredly capable of taking care of themselves, but you are the first person they will turn to if they need help when traveling, and you should be prepared to support your teammates in any way that you can.
Plan team-building or team-bonding activities. Conferences are busy enough beasts that the amount of free time you have will be limited, but you should plan at least one team activity/get-together during the conference to maintain cohesion and allow you all to share your experiences. The classic manifestation of this on the circuit is "team dinner", which teams usually schedule for Saturday nights of conferences. This is a great way to get your team together for a fun, more formalized "hang out," and will also give you a chance to talk to everyone and see how the conference is going for them. If you go this route, make sure you pick a restaurant and make reservations in advance, as they fill up quickly. OpenTable is the fastest, easiest way to search for and book local restaurants, and can be accessed here: http://www.opentable.com. Outside of team dinner, get a few of your delegates together to explore the city, or plan a mixer with another team. In summary, while your team will naturally break off into smaller groups to hang out during their free time, you should make it clear that you are available to any member of the team who needs you, and ensure that no one is left out of any team activity over the course of the conference.
***
We recognize that the role of Head Delegate comes with a large load of responsibility and that, no matter how diligently you prepare, very little ever goes precisely to plan. As such, this guide has been designed to impart insights on how to alleviate some of the most common sources of stress in planning. As the Chair of North America University, I have tailored this guide more towards travel to college conferences in the USA and Canada, but I believe much of the advice is applicable to international conferences as well. Ultimately, the time and effort you put into preparation before conferences will go a long way in leading your team to success on the circuit. As the college conference season picks up momentum, we at Best Delegate wish you all safe, pleasant travels, and the best of luck at your chosen conferences!
Have advice or experiences of your own to add to this guide? We welcome your input; leave a comment below!