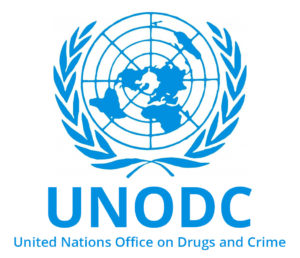 The United Nations Office on Drugs and Crime recently reached out to Best Delegate regarding the opportunity to work on an aspect of its Education for Justice (E4J) initiative. They are hiring a consultant for the purpose of drafting a guide on the incorporation of UNODC mandates into Model UN conferences.
While most delegates are familiar to General Assembly committees and the Security Council, there is less clarity as to what role the UNODC's mandate plays in ECOSOC committees. Here's a quick breakdown of committees that are simulated and topics that the UNODC focuses on.
Example committees: the Commission on Crime Prevention and Criminal Justice (CCPCJ), the Conference of the States Parties to the United Nations Convention against Corruption, the Conference of the Parties to the United Nations Convention against Transnational Organized Crime, and specialized discussions on the UNSC and UNGA on topics related to the Office's mandates.
Example topics:  crime prevention, terrorism, adoption of new and revision of standards and norms on crime prevention and criminal justice, corruption and transnational organized crime and their relationship to the 2030 Sustainable Development Goals.
The position runs from the 1st of December 2016 to the 15th of March 2017. It is home-based, with travel to Vienna, Austria. The deadline is the 30th of October 2016.
Additional information on the requirements of the position, its responsibilities, and requirements can be found by clicking here.