Each year, Best Delegate invites the North American Collegiate Model United Nations community to vote for exemplary university delegates for our annual All-Star Team! Members of the All-Star Team are active MUNers that also positively impacted the community both inside and outside committee on the college circuit. These delegates can be consistent winners on the circuit or delegates that demonstrate to you the qualities you admire in Model UN: diplomacy, cooperation, innovation, leadership, and creativity.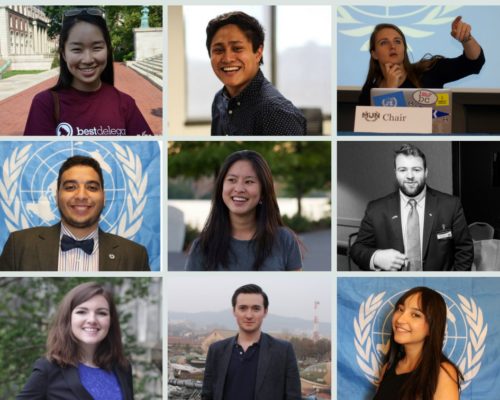 How does voting work?
In order to be eligible to vote, you must be a college student that has participated as a staff member or delegate at a Northern American collegiate conference in the 2016-2017 season. You are allowed to nominate up to ten delegates or staffers that you see fit, and each name will be considered one vote. Due to the All-Star Team's emphasis on community, students may only vote for up to two delegates or staffers from their own school out of the ten total votes and, students may not vote for themselves.
Votes will be tallied, and the individuals that received the most votes will be announced as members of the North American Collegiate All-Star Team. While Best Delegate will edit inconsistencies and misspellings to the best of its ability, it will validate submissions under the following Ballot Rules:
Qualifications:
Candidate must have participated as a delegate or staffer in at least one collegiate Model United Nations conference in North America during the 2016-2017 academic year.
Students must include the name and school of each nominee to verify candidates' participation at a conference.
Ballot Information:
Ballots will go live starting Tuesday, April 25, 2017 and nominations will conclude on Tuesday, May 2, 2017 at 11:59pm PST. Ballots submitted afterward will not count towards the vote tally.
Each individual may only submit one ballot. Multiple ballots submitted with the same information will be considered invalid.
Votes must follow the rules indicated on the ballot.
Click here to vote on this year's All-Stars!
        ***