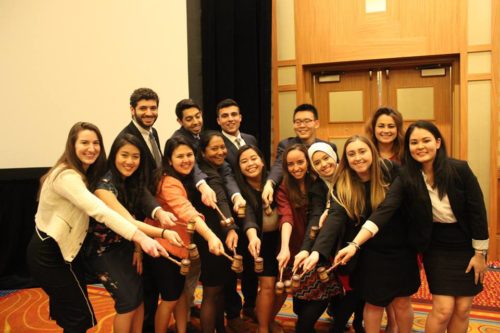 The 19th annual Washington Area Model United Nations Conference (WAMUNC) brought together more than 1,300 high school students from around the world. The conference, which took place this weekend, was set in the beautiful Marriott Wardman Park hotel, located in the heart of Washington, D.C. WAMUNC's location, in addition to its incredibly talented and experienced staff, gave the participants of this conference a truly unique and engaging international affairs experience.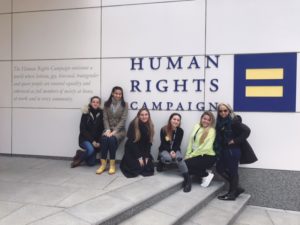 WAMUNC invites delegates to explore the nation's capital through excursions to embassies, multilateral organizations and think tanks. This year, WAMUNC XIX offered 25 excursions, including trips to the Embassy of Uganda, the U.S. Capitol, the Human Rights Campaign, the United Nations Development Programme, and the National Counterterrorism Center. The conference also exposed delegates to professionals and experts in the field of international affairs. These experts included State Department officials, a European Union delegation member, and NGO directors. These high-profile officials were able to share their real world experiences and knowledge with the delegates based on their committee topic. Committee speakers helped the delegates understand the magnitude of the topics they were discussing.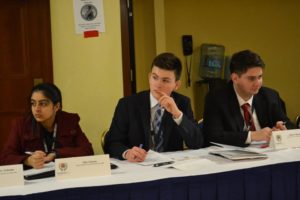 Hosted by the George Washington University and the International Affairs Society at GW, WAMUNC XIX was staffed by over 200 passionate undergraduate students. The conference boasted large committees modeled after the UN General Assembly, such as the Sixth Committee: Legal, as well as specialized and regional committees, like the Organization of American States and the UN High Commissioner for Refugees. WAMUNC also offered smaller and unique committees such as the Court of Henry VIII, and the Washington Area Metropolitan Transit Authority. Additionally, WAMUNC XIX featured a lineup of intense, yet fun, crisis committees that challenged delegates to think on their feet and react to complex situations. Some of the crisis committees offered included the Ad-Hoc Committee of the Secretary-General, the committee of U.S. Office of War Information, and Bloody Sunday: The Irish Republican Army, 1972.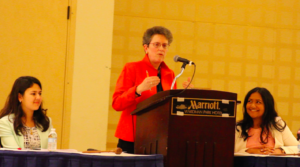 This year's conference was focused on leadership and impacting the world in a positive way. WAMUNC XIX's keynote speaker was Ambassador Maura Harty (ret.), the current president and CEO of the International Center for Missing and Exploited Children (ICMEC). "When the conference is over, be open to future opportunities to serve as you have been served," said the Ambassador as she addressed an excited crowd of delegates. Students were inspired by Ambassador Harty's dedication to the foreign service and leadership style. She encouraged delegates to serve their communities at home and abroad. In an effort to provide delegates with an opportunity to impact their communities as global citizens, WAMUNC partnered with Instituto Mundo Libre (IML), an intervention program that provides at-risk boys, girls and adolescents in Peru with access to equal opportunities for a dignified and whole life in a healthy and violence-free environment. This year, WAMUNC staff, delegates and advisors collectively raised more than $8,000 for IML.

WAMUNC was proud to present the following delegation awards–
Outstanding Small Delegation: South African High Schools;
Outstanding Large Delegation: John P. Stevens High School;
Best Small Delegation: Saint Vincent Mary High School;
Best Large Delegation: Princeton Day School.