We are excited to welcome to the newest Best Delegate team member, Emily Block! Our team first met Emily while liveblogging at Yale's YMUN conference and got to know her at GWU's WAMUNC conference. She has done an outstanding job leading her club in the short amount of time she has participated in Model UN. Here's her bio: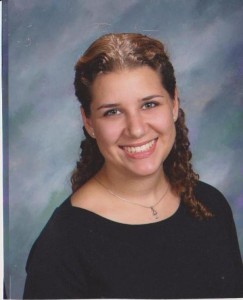 Emily has always been interested in current events, read newspapers, and watched the news but did not realize that some of her peers were interested in it too until one day she walked into the opening ceremonies for Yale Model United Nations, her first conference. Suddenly she was in a room with thousands of other high school students who were also passionate about world affairs. From that moment on Emily knew that she loved Model UN.
Emily discovered Model UN only two years ago during her junior year and has since attended seven conferences. Emily is currently the president of the Trumbull High School Model UN club. She will also be serving as the Secretary-General for the inaugural Trumbull Model United Nations Invitational (TMUNI) in the spring of 2011. Serving as Secretary-General has given Emily a true understanding and appreciation of the hard work that goes into planning a conference.
Emily will be attending the University of Connecticut in the fall, and looks forward to participating in Model UN on the college level. As the Best Delegate intern, Emily will focus on marketing, social media, and developing articles and resources for the Model UN community.