Dear Delegates, Advisors, and fellow MUN Enthusiasts,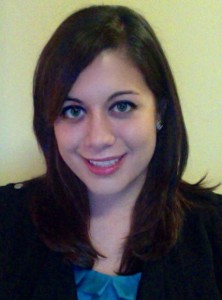 My name is Ashley Rhoades, and I am delighted to be returning to the Best Delegate team as the Chair of North America University! As the school year kicks off in earnest, I want to take a moment to extend a warm welcome to all of our wonderful readers. I am very much looking forward to providing you with coverage of conferences, new resources, and creative content throughout what is sure to be another amazing year of Model United Nations.
My own love for Model UN dates back to my senior year of high school in bonny England, where I was fortunate enough to train for and attend The Hague International Model United Nations Conference (THIMUN) as a member of my school's MUN team. During that week-long conference, I fell head over heels in love with MUN, and I have found myself inextricably linked to it ever since.
As an undergraduate at Stanford University, I continued my MUN career as a member of Stanford's intercollegiate team and its umbrella organization, the Society for International Affairs at Stanford (SIAS). Over the course of my four years, I attended conferences at over a dozen different universities, served on the Stanford Model United Nations Conference (SMUNC) Secretariat, chaired committees (both crisis simulations and GAs) at Stanford, Oxford (OxIMUN), and for the United Nations Association, established several outreach programs to promote international affairs and MUN in the Bay Area, and ultimately served as the President of SIAS.
Through my involvement with Model UN, I gained a unique perspective on the world, learned how best to express, defend, and negotiate for my ideas, and met some of the most interesting people who became the best of my friends (or, at least learned how to deal diplomatically with those who did not want to be friends). And this, I would say, is the source of my deep-rooted MUN addiction—the rush you get when taking the podium to defend your ideas and ideals, the thrill of the chase for that vital vote, the satisfaction of collaboration, the broadening of your mind to encompass all perspectives, and the intense joy you feel realizing that, exhausted as you may be when returning home to your everyday life, you feel more awake and more invigorated than you have ever felt before.
While my days competing as a delegate may be over, I am happy to be able to draw upon my experiences as a veteran of the circuit to bring a broader, more holistic perspective to my role as the Chair of North America University. In conjunction with my work with Best Delegate, I am currently pursuing my Master's Degree in U.S. National Security Policy at Georgetown University's School of Foreign Service, which will complement my goals for my position within Best Delegate this year. To that end, I am excited to work with my fellow Media Chairs to expand the Model UN experience into different aspects of academia and real-world applications. I share Best Delegate's goal of bringing Model UN to one million delegates, and I am truly passionate about the myriad doors MUN can open, especially in life after graduation. Having had such monumental MUN experiences myself, I am greatly looking forward to the opportunity to further give back to the community that has played such an integral role in shaping who I am today. Please don't hesitate to reach out to me at arhoades@nullbestdelegate.com with any questions, concerns, or ideas, and be sure to say hi if you see me covering conferences on the circuit!
All the Best,
Ashley Rhoades