Hello fellow delegates!
My name is Iva Zivojinovic and I will be serving as one of the chairs for the US South!
This is my first experience working with Best Delegate, but I've been involved in MUN in a variety of capacities and am excited to see what this year has to hold!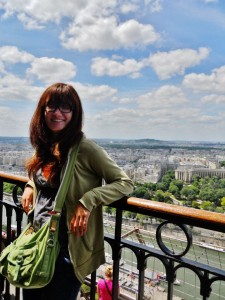 On a personal note, I'm a senior at the Georgia Institute of Technology, majoring in International Affairs and Biomedical Engineering. I hope to one day work in public health with a strong focus on international health policy.  I began participating in MUN as a freshman in high school and competed until my senior year of high school. Since then, I've been a member of the Southern United States Model UN (SUSMUN) staff, for which I am currently Secretary General,  and have loved the experience.
Model UN has had such a huge impact on my life and future career goals and hope that will impact all of you the same! I hope the ideas shared through Best Delegate will help you gain a stronger understanding and foundation with MUN and continue to grow and develop your skills both in committee and in your everyday lives. This year, I hope to provide content and information that will be particularly helpful to delegates in the Southern United States and am excited to see all the great things the South will accomplish this year!
If you have any questions or would just like to talk about MUN, please feel free to reach out at iva@nullbestdelegate.com!
Best of luck as you begin your MUN seasons,
Iva