Hello Everyone!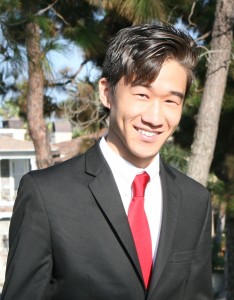 My name is Joseph Paik, and I will be serving as your 2014-2015 Chair of USA West. I am incredibly excited to be joining the Best Delegate community and I look forward to expanding available MUN content throughout the United States and around the world.
A bit about myself – I am currently a junior at Santa Margarita Catholic HS in Southern California. In addition to participating in my school's MUN delegations to both Brown University and Claremont McKenna College, this past September marked the second year I have served on the Secretariat for the South Orange County MUN Conference (SOCOMUN), the largest one-day novice "training" conference in the world. Aside from MUN, I am also Captain of my school's Speech/Debate Team, debate for a nationally-competitive collegiate debate team (Irvine Valley), and serve as my school's student representative to the National Speech & Debate Association. It is my dream to one day live in Washington, D.C and work for the US State Department or the CIA.
I have two major goals for this year. The first is to build a sense of community among the various MUN squads on the west coast. Though the west coast is arguably known for having some of the most competitive and well-organized MUN squads, there is a growing sense of community here that I hope to facilitate in the months ahead. My second goal is to better integrate Speech/Debate with Model United Nations. I am a firm believer that a stronger focus on substance and research (as emphasized in debate) makes the quality of committee exponentially better in almost every aspect. I hope to better integrate the different facets of these two activities to make the MUN experience more informative and real-world.
I am looking forward to another great and exciting year of MUN. Please feel free to contact me at paikjoseph@nullbestdelegate.com if you have any questions, comments, or suggestions throughout the year.
Best,
Joseph Paik
Media Chair of USA West