Distinguished Secretary Generals, honourable Secretariats, noble Chairs, dear Delegates and fellow inhabitants of MUNiverse,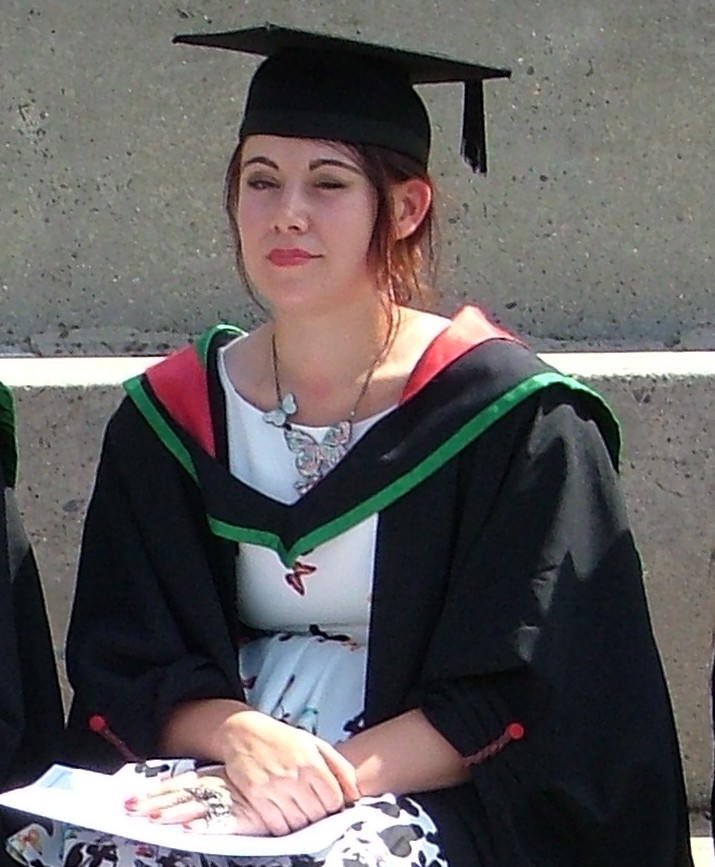 I am Marianna Kutyreva, and I have been appointed as a Media Chair for Europe University. I want to briefly introduce myself.
I have an LLB degree in Law with German from Aberystwyth University, and am now doing my Legal Practice Course at BPP University (Birmingham) so that I can practice as a solicitor. As part of my bachelors degree, I spent a year in Germany studying law, medicine and theoretical astrophysics in Julius-Maximilians Universität Würzburg.
I have been involved in MUN since 2011, my second year in university. September is the time of the year when freshers rush to the university's societies fair to find the clubs to join, so that it will look nice on their CVs. Some students are actually guided by the desire to occupy their spare time in the university with some meaningful activity, but I was not one of them. Since my degree was a four-year one, unlike most bachelor degrees, it only occurred to me that I've got to take care of my CV when I just started my second year (since then the reason why I am involved with MUN has changed a lot). So I joined the freshers and popped in to the societies fair. With hundreds of societies to choose from, I had no idea which one would be The One for me. Without giving it a second though, I followed an advice of my good friend that already was in the MUN society for a year, and joined in.
Since I am very responsible, I started attending all society's meetings from the first meeting of the year. The turnout was so big we couldn't all fit in one room. I remember I was Austria, and I remember I was very proud with myself after I managed to address the floor in the formal debate. Since I was doing law I had no clue about international politics. Well, it didn't prevent me from participating in the debate. When I reflect back on that time, I don't even want to tell myself to hesitate less – I was pretty active then anyway.
I remember my first conference – Cambridge MUN 2011. I am grateful to the head delegate that allocated me to the expert-level crisis committee: Facebook Executive Board. Until now it is the most unusual committee I have ever taken part in.
After coming back, I won the elections to the university's society board and joined the executive committee. You think MUN is all about politics? Not as much as society's executive board! I am MUNing for years now but I have never experienced such corridor diplomacy and junta-building as I faced while serving on the society's executive committee. So after another coup that took place while I was in Geneva UN Palace taking part in GIMUN 2012, I was released from my duties.
I have attended 14 MUN conferences so far, 7 as a chair, and this November I will attend 2 more, having more to go to in the future. I found my way from being a delegate to being a crisis director and joining Best Delegate. I want to say big thank you to two groups of people: the first ones that were appointing me as a chair: thank you! I was entrusted to be head chair from my first experience onwards, and I am grateful to the people that made those decisions. The second group of people I want to thank are the organizers of awful conferences and terrible chairs. Unless mistakes are  made, you never know what mistakes are. I can learn from their example and never repeat it myself.
I also want to tell you about my most remarkable MUN-moment. In GIMUN 2012 I was representing ICRC in 6th Committee of General Assembly. As we all know, observers have no voting rights. I was so active in lobbying for the rights of people affected by climate change that the rest of committee got a bit fed up with me. Therefore, once voting process started, they motioned to have the meeting behind the closed doors. It meant excluding observers and press. So Palestine, I, and two journalists reporting on our committee had to leave. But we did not give up! The main advantage of the UN palace in Geneva is that most rooms including the one occupied by my committee had a separate chamber for simultaneous interpreters to sit it. Our room for interpreters had an entrance from outside of the committee room so I, together with one journalist, sneaked in. Unfortunately, there was not a wall but a huge window in between the interpreter's room and committee room, so they would've seen us. Thus we had to lie on the floor. Using interpreter's equipment we were able to hear everything happening, and in the moment of voting we burst out laughing in the interpreter's microphone so they heard us! We then successfully escaped the room without being seen. I think that moment of lying on the dusty floor of the UN palace was one of the most precious ones of my MUNing career.
I believe that joining the Best Delegate team as a Media Chair will be another remarkable moment of my MUN-career. I am looking forward to this new year of MUNs. Bring it on!