Hello MUN enthusiasts!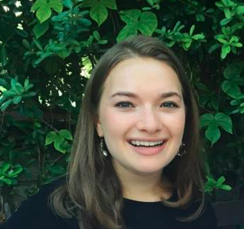 My name is Serena Frechter and I am ecstatic to join the Best Delegate team this year as the Media Associate of Community Content for North and South America. I look forward to sharing with you the innovative and exciting happenings shaping conferences and the
Model UN Community of the Americas.
I have been obsessed with all things MUN since my sophomore year of high school, when I discovered Best Delegate  and first wrote for the site covering my school's annual conference. My desire to doMUNate has continued into college. I'm now a sophomore at Johns Hopkins University, where I study International Studies and History and serve as Director of Training for our travel team. I spent this past summer working at an international summer program for middle schoolers, training the next generation of best delegates and MUN enthusiasts.
My goal for the year is to make Best Delegate content more individualized. The MUN circuit is vast, spanning ages, countries, and  topics. I hope to write conference recaps that emphasize innovations in conference planning, as well as profiling successful and dedicated delegates who bring creative approaches to committee.
A key aspect of this is getting to know the Best Delegate community! Please reach out to me, whether it be to ask a question, share an idea, or just to introduce yourself. My email is serena@nullbestdelegate.com.
Hope to see many of you out on the circuit!
Best,
Serena Frechter
Media Associate Community Content for North and South America