Hello Everyone,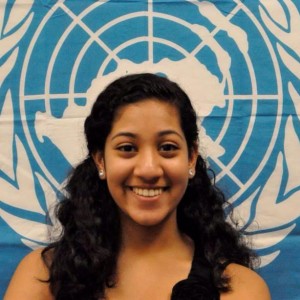 I'm Kavya Gandra, a senior at Troy High School in Michigan. This year I will be serving as the Global Media Co-Chair of the US Midwest! I'm extremely excited to start helping Model UN grow in the Midwest and can't wait to begin spreading the knowledge about MUN that Best Delegate has given me.
I started participating in MUN in my freshmen year of high school and am currently Public Relations for my high school club! Model UN became my passion after attending my first conference 2 months after I started the 9th grade 3 years ago; looking back it was probably the most troll conference ever because fellow high school students planned it but at the time, it was amazing and the topic was eye-opening. After attending Best Delegate's summer camp at Georgetown University (for the past 2 years), I realized that being in love with MUN wasn't embarrassing because it helped me find my interest in politics and feminism, I found my dream school through MUN and I've made friends (that I still keep in touch with) with people from all around the world.
What I hope to bring to the Midwest as the chair is the expansion of MUN and a sense of community throughout the Midwest.  The amount of prestigious conferences in the Midwest is lower than it should be because we have a lot to offer! I'm excited to communicate ideas out to the Midwestern MUN circuit and hopefully attract some deserved attention towards my circuit!

I can't wait to start and would like to hear from everyone in the Midwest, so please feel free to email me at krgandra@nullbestdelegate.com! Have a great fun-filled, MUN-filled year!