This article was written by Kaylee Boalt, a program associate at the National Council on U.S.-Arab Relations (NCUSAR) and a four-year alum of Model Arab League (MAL).
Model United Nations is a term very familiar to American students of all ages, with hundreds of MUN conferences taking place annually across the country and around the world. However, mentioning the term "Model Arab League" can result in blank stares, perplexed expressions, and general confusion.
A program with many parallels to MUN, Model Arab League (MAL) is a debate simulation based on the League of Arab States. It has been operated by the Washington, D.C.-based National Council on U.S.-Arab Relations since 1983 and now operates over 20 conferences in the U.S. annually. MAL is unique in that its participants represent a pool of 22 countries instead of MUN's 193, resulting in a more participatory atmosphere, greater opportunity to speak and influence the council, and, perhaps most importantly, ample opportunities to peer-network and befriend fellow delegates.
Involvement in a MAL conference is multi-faceted: pre-conference preparation refines research skills; position papers and draft resolutions hone professional writing abilities; and council sessions cultivate confidence in public speaking, problem-solving, negotiation, and diplomacy. Many participants gain exposure to actual diplomats via on-site embassy visits in the Nation's Capital. MAL councils are intimate affairs over the course of their two-to-three days – delegates walk away with new friendships and mentors, an enhanced résumé, and even career connections.
One essential advantage of Model Arab League, however, is often overlooked: the ability to understand new perspectives and an appreciation of foreign viewpoints by placing oneself into the shoes of an Arab diplomat. Student delegates glean insight into the life of a person from another culture, as person acting on different assumptions and national interests. By attaining consensus, passing resolutions, and picking apart challenges, delegates transcend themselves and achieve a higher understanding of Middle Eastern policy and culture.
Counterintuitively, Model Arab League retains themes of universality in that its alums have pursued a large variety of majors and careers—from politics to education, business, hard sciences, medicine, law, and beyond. The skills inherited from MAL are undeniably useful, regardless of one's academic major or future career path. In addition, MAL alumni may partner with the National Council to partake in sponsored study visits to the Arab region, overseas Arabic language immersions, and a specialized internship programs in Washington, D.C.
As explained by MAL and United States Military Academy at West Point alum, Hamid Nasir: "My MAL experience was extremely valuable to my development as a soldier-scholar. It afforded me the opportunity to put myself in the shoes of Arab diplomats and understand the geopolitics of the Arab world from a unique perspective… More concretely, MAL greatly helped me hone critical thinking and public speaking skills. But most importantly, MAL exposed me to a network of like-minded individuals who were equally committed to increasing mutual understanding of the Arab world."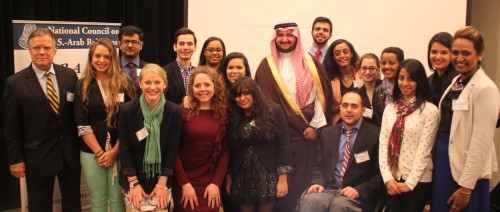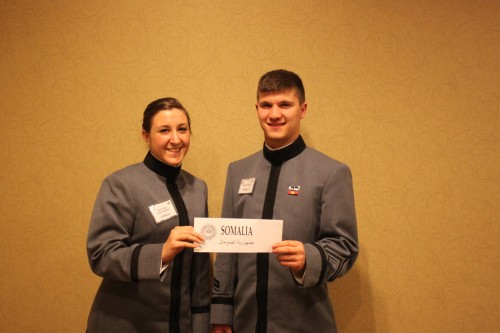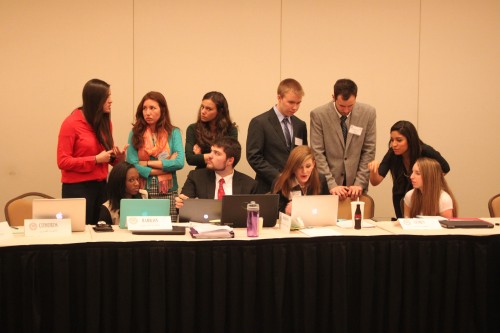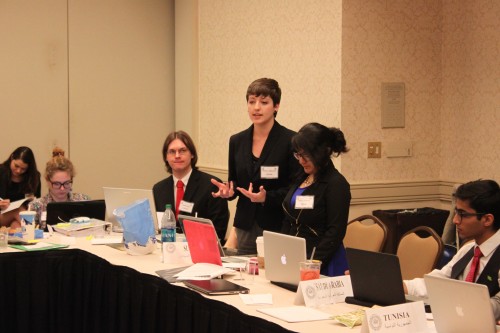 Are you intrigued yet? Thankfully, starting a Model Arab League team at your high school or college is easy! Conference take place across the country throughout the year. For more information, including a step-by-step start-up guide, please click here.
List of Upcoming Model Arab League Conferences