This guest opinion article was written by Sam Povey, a student at London School of Economics, who has been doing Model UN for the past six years.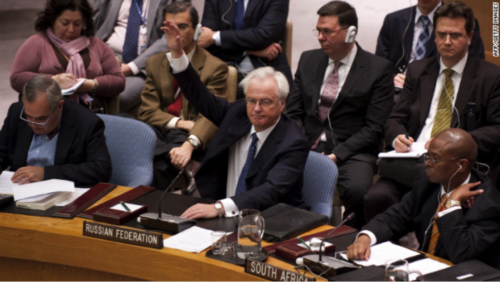 MUN conferences have gotten bigger and better over the years, it is time that their closing ceremonies caught up.
Closing ceremonies have become an institution. In theory, they offer delegates a chance to reflect on the issues that they discussed over the weekend, laugh at committee memories ("Chad definitely deserved 'Most Likely to Become a Dictator'") and, of course, find out who will be named the "Best Delegate". But the closing ceremony that we have come to know is rather different.
With the average run-time of a Hollywood blockbuster (and often far fewer explosions), closing ceremonies are usually filled with dull speeches followed by duller speeches. First from the Secretary General followed by various members of the Secretariat, often in order of decreasing importance ("And now a few words from the Under Secretary General for Placards…").
Delegates are then confronted (at European conferences at least) by one, two, or perhaps three closing ceremony speakers. People who supposedly have many great insights to share with us, gathered over (invariably) long and (variably) illustrious careers.
If you are still awake at this point, you'll notice a distinct lack of value the speaker adds to the ceremony. Occasionally, they have something of interest to say, but more often than not will drone on about their careers and make vague attempts to relate to the slumbering audience.
Worst of all, speakers often have little idea of what has actually happened at the conference that they are closing. Instead, they offer up platitudes about the "importance of global dialogue", how we are all destined to become "leaders of our generation" and that we need to "overcome new challenges facing humanity".
And finally, we arrive at the part of the ceremony that everyone was anticipating: the awards. Of course, we should care about more than just awards. But having spent the weekend fighting for speaking time, signatories and a successful resolution, you can forgive delegates for having gavels on their minds.
Most importantly, the awards portion of the ceremony allows chairs to reflect on their committees and share the achievements of their delegates. That should surely be the main aim of any closing ceremony.
And yet, it is this part of the ceremony that is rushed. I am willing to bet that at the last conference that you attended either chairs were told to "keep their remarks brief" or delegates were asked to refrain from clapping until the very end "in the interest of time".
Make closing ceremonies great again
Closing ceremonies, as many secretariats currently understand them, are completely backwards. They emphasise pomp at the expense of brevity and enjoyment. Fortunately, improving a closing ceremony can be relatively straightforward.  
Firstly, secretariats should make an effort to keep their remarks brief by cutting down on self-serving speeches and prodigious votes of thanks. Of course, it is important to recognise those who dedicated time and effort to put on a conference. A closing ceremony is the perfect opportunity to do this, but secretariats shouldn't go overboard. If the organisers of the Olympics can thank everyone in under 10 minutes, then so can you.
Secondly, we should scrap the idea that an external speaker is a mandatory part of a closing ceremony. An interesting speaker can add value but one chosen "because it's the done thing" will always detract. If Ban Ki Moon or Beyoncé were to offer their services, it might be worthwhile finding some room in the schedule.  But if a Secretariat fails to come up with someone that they genuinely believe delegates will want to hear speak, then that should be the end of it.
Finally (and brace yourself for a controversial idea) the majority of time at a closing ceremony should be given over to what delegates care about the most: the awards. Finding time shouldn't be too difficult if the above ideas are implemented.
If these suggestions are followed, we might just turn closing ceremonies into something that delegates enjoy, rather than endure.