Day 1 of the Yale Model United Nations Conference (YMUN) just ended! Opening Ceremonies featured Dr. William Ury, co-author of the book Getting to Yes and senior fellow at the Harvard Negotiation Project. I also interviewed delegates from East Hampton High School (CT), the Severn School (CT), and Brimmer and May (MA).
In his keynote speech, Dr. Ury made a point that's very useful in Model UN. He made a distinction between positions — what you want — and interests — why you want it. In committee, delegates might have conflicting country policies — their positions — but if they take the time to understand each other's underlying interests, they can often compromise on ideas, operative clauses, and resolutions.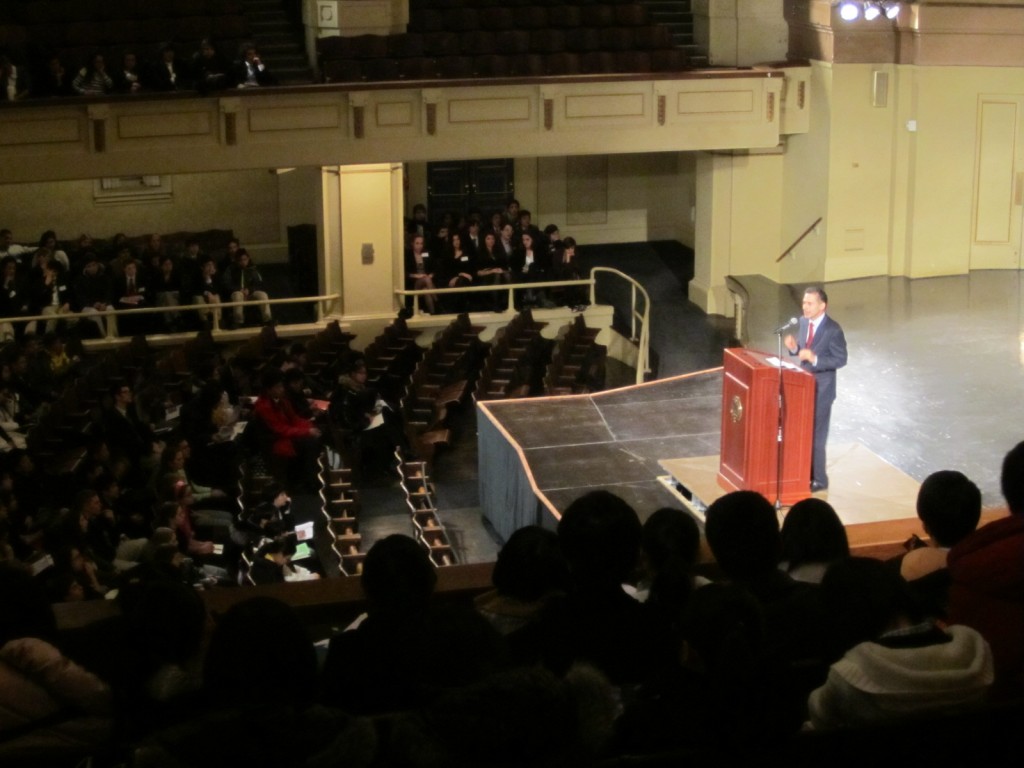 Yale acappella group Out of the Blue also performed:
The justices of the International Criminal Court were eager to get started: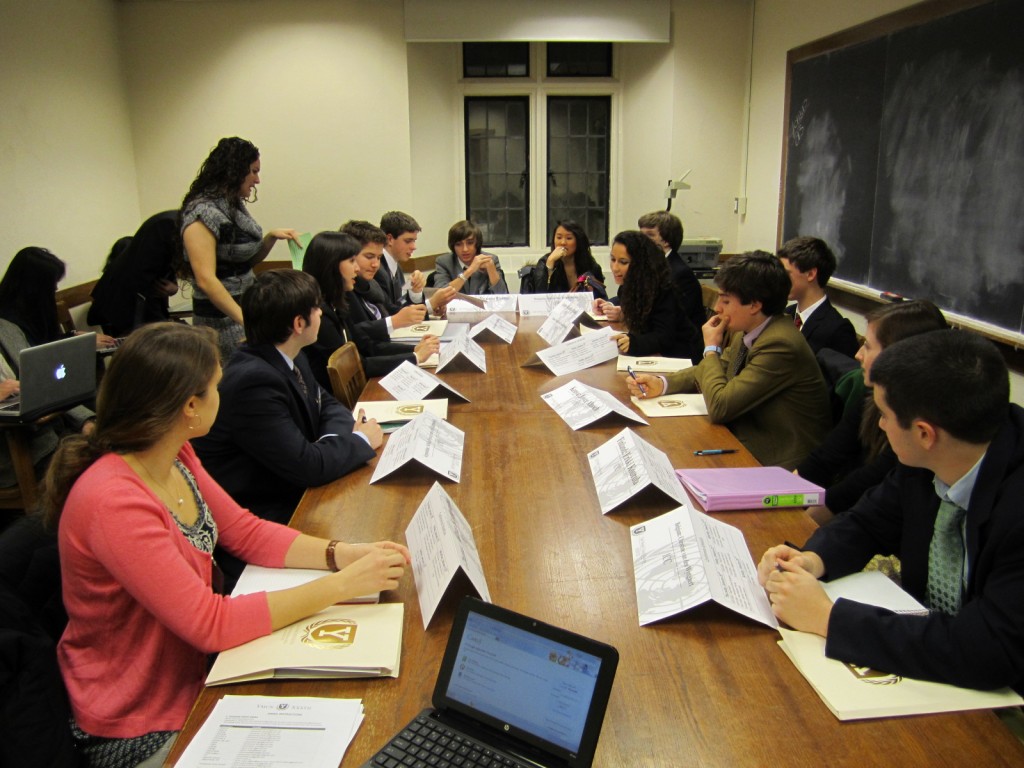 Check back throughout the weekend for more YMUN liveblog coverage!