This article was written by Laura Bernstein, the 2010-11 President of the Mt. Holyoke College Model UN program. The club actively participates in the intercollegiate circuit and hosts the Five College Model UN conference.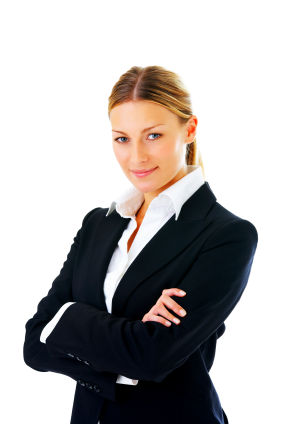 **
As is the case with all clothing, when it comes to Western Business Attire (WBA), there are about a million times as many options for women as there are for men.  And the line between appropriate and inappropriate seems to grow grayer and grayer as many companies embrace the "business-casual" trend.  To make that gray area a little more black and white, here are 5 key DOs and DON'Ts of self-presentation for female Model UN delegates:
1. DO where clothes that fit… well.
Men can get away will ill-fitting clothing a lot more easily than we women can. So, just like shoes, your clothes should neither be too tight nor too loose. Clothing that is too loose makes you look sloppy and disheveled — certainly not what you hope to project at a Model UN conference. Tight clothing on the other hand plays host to a whole array of evils: a) In many cases, tight clothing is uncomfortable.  You'll recognize this the instant you try to jump on a chair to command your bloc during an unmoderated caucus or sit on the floor outside your committee room to type up a resolution.  b) Tight-fitting clothing is often designed to accentuate certain features on the female body, but committee is neither the time nor place for that.  Don't let what you look like distract other delegates from your substantive contributions.  Before you pack an outfit for a conference, double check that the following body parts are not showing: your shoulder blades, the cleavage line, and the back (and front for that matter!) of your thighs.
2. DON'T over pack.
Men do a whole lot with very little and so can you.  Our fairer sex often obsesses over our peers' fashion memory, but this is an unnecessary additional stress we put on ourselves.  No one is going to notice, or even care, if you wear the same black pants every single day of the conference.  Your best bet is to invest in staple items like a blazer, a skirt, and a pair of pants that all match.  Throw in 2 or 3 tops and you are more than set to mix and match throughout the weekend.   Sure, if you lack budget constraints you can splurge on different outfits for each day.  But, truth be told, you could wear the exact same thing on Thursday as you do on Saturday and there's about a 98% chance that no one will notice.
3. DO wear color.
Whether you're sitting in a crowded General Assembly or in an intimate crisis committee, you want to stand out.  For at least the first session the chair will best associate you with what you're wearing  (e.g. "feisty girl in the green shirt").  Don't show up looking like you'd be better placed at the Rio Carnival in Brazil or Mardis Gras in New Orleans, but a burst of color can keep you from fading into the background of black and gray suits.
4. DON'T over accessorize.
When dressing yourself before committee you should actively think "simple, simple, simple."  A little embellishment tends to give women extra confidence, but be cautious.  You don't want to jingle and jangle all the way up to the microphone, for fear that everyone remembers the clanking of your bracelets instead of your perfectly crafted solution to poverty in Africa.  If you want your fellow delegates to know you mean business, you don't want garish earrings and long, cumbersome necklaces getting in your way.  And finally…
5. DON'T kill your feet.
If you've been a ballet dancer since you were 4 and no longer have feeling in you feet, by all means, wear the most epic pair of heels you can find.  But if you're like most of the female breed, heels are a pain.  A nice pair of flats or a low heel can have the same effect as a stiletto, but they will be far more forgiving while you're trying to get to and from committee.  If you have your heart set on rocking a really ridiculous pair of heels in committee, always bring a pair of comfortable back-up shoes with you to committee.  By the time you get working on resolutions in earnest, the last thing you need is unhappy feet.  Unhappy feet make for unhappy delegate, who won't fair well in a contest of diplomacy.  In short, be nice to your feet!
**
Interested in more delegate-dressing strategies? Check out Best Delegate's article Fashion and Model UN  written by Ryan Villanueva. Best Delegate's Sarah Lambino also suggests female delegates to read the Corporette Guide to Women's Suits.