This recap was provided by Jim Smith, four-time GLIMUN staffer, former member of the Michigan State University International Relations Organization, and member of the James Madison College at Michigan State University Class of 2012.
The 39th Annual Great Lakes Invitational Model United Nations Conference (GLIMUN) took place this past weekend, from Wednesday, November 28th to Saturday, December 1st at the Radisson Plaza Hotel in Kalamazoo, MI. GLIMUN staff played host to more than 350 students from schools throughout Michigan and elsewhere in the Midwest. With three GA and three ECOSOC committees, plus a Security Council simulation, GLIMUN catered to a variety of experience and skill levels.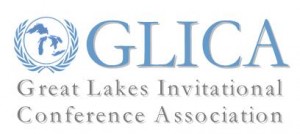 GLIMUN is unique on the MUN circuit because of its unusual staffing model. Most conferences are run by colleges and universities, and therefore, by college students. This has the unfortunate result of discarding experience and institutional memory at the end of every year. However, most GLIMUN staffers start in their freshman year of college and continue volunteering their time for many years to come, sometimes for more than a decade, allowing them to become unparalleled experts in the field and providing the best possible experience for the delegates.
Delegates in GA and ECOSOC spent Wednesday night, all of Thursday, and Friday morning in committee, thrashing out solutions to problems as diverse as the Eradicating Child Marriage and The Question of Palestinian Statehood. Debate on the latter, discussed in the Special Political and Decolonization Committee (SPECPOL), produced a resolution admitting Palestine to the UN as a fully-fledged observer state – an hour and a half before the actual General Assembly voted to do the same.
After lunch on Friday, GA and ECOSOC delegates entered their first plenary sessions. Delegates from all three committees in each organ came together and worked in three-person country delegations, to debate and further refine the resolutions passed in committee. It was on the basis of their performance in plenary that delegates received Best Delegation awards.
Meanwhile, the Security Council spent the whole weekend wrestling with the situation in Lebanon while addressing a burgeoning simulated crisis in Mali, including a special midnight session Friday night. Crises were brought back to GLIMUN this year after a long absence, and the return of crisis met with the approval of both delegates and advisors alike. The expansion of crisis simulations at future conferences is an open question, but the Secretariat and staff pride themselves on a strong traditional Model UN program, so don't expect to see crisis displace the GA and ECOSOC committees.
For more information on the Great Lakes Invitational Conference Association (Hosts of GLIMUN), visit: http://glica.org/about
Best Delegation Awards – GA
China- Southwestern Classical Academy, Flint, MI
France- Royal Oak High School, Royal Oak, MI
Iran- Forest Hills Central High School, Grand Rapids, MI
Best Delegation Awards – ECOSOC
Germany- Forest Hills Northern High School, Grand Rapids, MI
Pakistan- Roeper High School, Birmingham, MI