Fellow Best Delegates,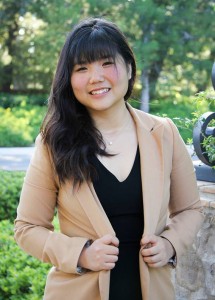 Please allow me to introduce myself, my name is Jessica Shin and I am humbled to serve as Best Delegate's Media Undersecretary-General of North America West. I am quite ecstatic to welcome in this incoming year with an amazing, dedicated team and new wave of conferences, articles, and content!
For a little bit about myself, I first started Model UN as a shy and awkward high school freshman, anxious to learn how to break out of my shell and become confident. Through my MUN journey, I truly have learned the importance of an individual and the amount of change one can accomplish with hard work, dedication, and veto powers in the Security Council.
I have been a part of the Best Delegate team since my high school days, working as a Media Associate, then Partnerships Manager, to Media Manager, and now as Media USG of North America West. Therefore, I have seen the inner workings of the Best Delegate community, from managing the conference database to managing articles. I have also worked with Best Delegate's summer programs as a fellow at its UC Irvine campus. In addition, I have served as Secretary-General for University High School Model UN (go Trojans!) and just this past fall I started my first year at Wellesley College, where I hope to continue my love for Model UN in the collegiate circuit.
As one great individual once said, "With great power, comes great responsibility". Therefore, as the Media Undersecretary-General of North America West, I am excited to increase the progress Best Delegate has made in the past. This upcoming year we are focused on providing a wider range of topics that will suit our reader's needs in the North America West. From new article content (A Guide to MUN Jargon) to social media updates (Twitter to Instagram), we are ready for an amazing 2014-2015 MUN season.
Furthermore, I personally wish to ensure that through Best Delegate, you will be able to better your MUN experience. I know that personally for me, Best Delegate has helped me learn tricks and tips of the trade that I would have otherwise been lost without. Therefore, if you have any questions, need advice, or simply want to talk about MUN with fellow MUN nerds, please contact our team at media@nullbestdelegate.com or myself at jessicashin@nullbestdelegate.com.
Until next time,
Jessica Shin
BD Media Undersecretary-General of North America West