Greetings fellow MUN fanatics!
I am Alex Sideris,a greek-french law student,a UN4MUN ambassador, MUN Café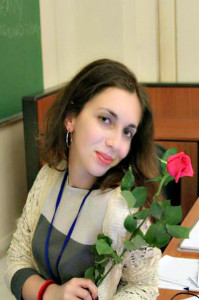 member and a really proud Best Delegate Chair for Europe and Africa for the upcoming year.Having participated in conferences all over Europe, North Africa, Middle East and Asia, I inevitably consider myself as a simulation addict and wish to finally join my country's diplomatic corps. After serving at all available positions of a conference,I decided that it is high time for me to actively engage as many people as possible to the amazing simulation's circuit!
I firmly believe that being a leader mostly involves listening to what your partners have to say. And, M.U.N. is more than just being in the spotlight. MUN is about intercultural exchange, productive networking and, most of all, teamwork: one is only as strong as the "weakest link" of the "chain", yet we will find that being collaborative will get us from writing a successful Resolution to learning from other Delegates' questions and experiences and establishing long-lasting friendships. And this is the message that I hope to convey through this position as well.
As a perfectionist though, I can't but admit that I am eager to extensively cover both of the regions.This is because Europe and Africa have served as homeland to amazing conferences and the challenge to present them to the widest possible range serves as the highest motivation for me.Therefore, I am interested  in everything related to Africa and Europe! You are more than welcomed to contact our team at media@nullbestdelegate.com or myself at  alex.sideris@nullbestdelegate.com.
Best,
Alex Sideris.
BD Media Chair for Europe and Africa.