About Best Delegate
Best Delegate is an education company that helps students and teachers worldwide succeed at Model United Nations and beyond.
We are Model UN trainers. Our workshops, webinars, and summer camps have successfully trained 1,000+ students and teachers worldwide. We have taught Model UN at Yale University, University of California – Irvine, Saudi Arabia, and numerous locations across the United States.
We are Model UN consultants. Our institutional services for schools and non-profit organizations have positively impacted 3,000+ students and teachers.
We are Model UN experts. Our online resources have helped 200,000+ people from 190 countries and territories. We have spoken about Model UN at the United Nations, Yale University, Stanford University, and other educational institutions.
Best Delegate was co-founded by Ryan Villanueva and Kevin Felix Chan in 2010 and is based out of Irvine, California.
Ryan and Kevin became friends in high school while attending Model UN conferences in Southern California. They kept in touch during college, where they both competed in the college circuit and staffed for UNA-USA's Global Classroom conferences, and during their professional careers after graduation. Eventually, they both decided to quit their jobs to turn a blog that Ryan had started from his dorm room at Yale into a global education organization dedicated to helping others succeed in Model United Nations.
Contact Us
Meet the Team
Best Delegate is led by a team of Model UN all-stars who travel around the world to teach Model UN and work hard to maintain the best Model UN website in the world.
Ryan Villanueva, Co-Founder
moc.etageledtsebnull@nayr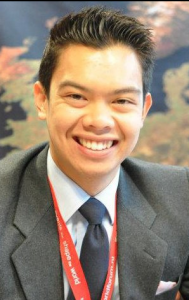 Ryan started doing Model United Nations over 12 years ago as a freshman at Mission Viejo High School in Orange County, California. He attended Yale University, where he served as Secretary-General of the Security Council Simulation at Yale (SCSY), won awards with the MUN Team at Yale (MUNTY), and volunteered for the UNA-USA Global Classrooms MUN conferences in New York City and Los Angeles. After graduating in 2008 with a degree in political science, Ryan moved to New York City and joined Goldman Sachs at the height of the financial crisis, working as an analyst in the group responsible for liquidity, funding, and capital risk management (i.e. making sure Goldman did not go bankrupt). Two years later, Ryan decided to leave Wall Street and start up Best Delegate.
Learn more about Ryan by reading Why I Left My Job for Model UN.
Kevin Felix Chan, Co-Founder
moc.etageledtsebnull@cfk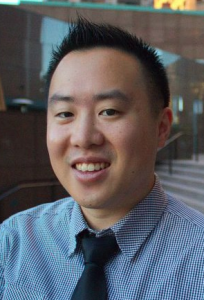 Kevin — also known by his initials "KFC" — has attended nearly 100 Model UN conferences in the past 12 years. He served as Head Delegate for UCLA's Travel Team and as Secretary-General for UNA-USA's Global Classrooms conferences in New York and Los Angeles, UCLA's college conference, and Rowland High School's conference. Kevin's Model UN career highlight was introducing Secretary-General Ban Ki-moon in the UN General Assembly Hall in front of 2,400 participants. Kevin received his bachelor's degree in political science from UCLA and earned certificates from Cornell University and Fudan University in China. He previously held management positions in marketing, operations, and sales for AT&T before leaving to work on Best Delegate full-time.
Learn more about KFC by reading Why I Left My Job for Model UN, Too.
Chris Talamo, Events Manager
moc.etageledtsebnull@omalat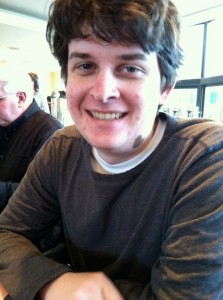 Although Chris hails from sunny Southern California, he has participated in and managed MUN conferences across the United States. He first fell in love with MUN while participating in crisis committees in high school and while serving on the secretariat of Mission Viejo High School's conference. While attending Dartmouth College, he served as one of the first Secretaries-General of DartMUN and ran two triple-committee crisis simulations at Yale's SCSY conference. In 2009, he joined NHSMUN as its first crisis director, and eventually served as its Director-General in 2011. Chris now works in the private sector as a consultant, but his unabated love for MUN continues as he strives to make sure it remains a rewarding and accessible opportunity for students everywhere.
Emily Block, Senior Media Associate, Website & Resources
moc.etageledtsebnull@ylime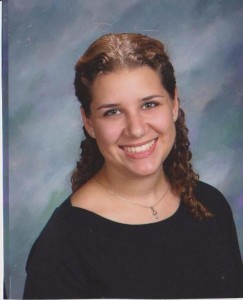 Emily is a sophomore at  the University of Connecticut and is a Political Science/Human Rights double major. Although she discovered Model UN only a few years ago during her junior year in high school, she quickly fell in love with MUN after attending her first conference. Emily served as the President of the Trumbull Model UN club and as the Secretary-General of the inaugural Trumbull Model UN Invitational. She is currently the Chief of External Relations for  UCONN Model United Nations (UCMUN), has served as the UCMUN Director of the Human Rights Council. She is also the Youth Development Intern for the American Red Cross and is the co-founder and president of the UCONN Undergraduate Human Rights Discussion.
Amy O'Halloran, Media Associate, Spotlights
moc.etageledtsebnull@narollahoa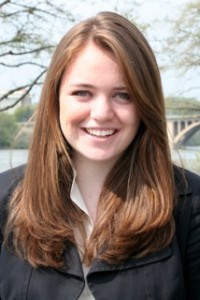 Amy O'Halloran is currently a sophomore at The George Washington University studying International Affairs. Amy was first introduced to MUN by her older sister in high school, and grew to love participating in the international high school circuit. While in high school, Amy served as the Secretary General of AISMUN and was selected to the THIMUN Advisory Panel in January of 2011. MUN has since become a huge part of her life at GW, from competing on the college circuit to staffing both of GW's MUN conferences as both a chair and a member of the GWCIA Secretariat. Additionally, Amy had the chance to represent the United States at the Youth G8 & G20 Summit in June 2012 as the inaugural US Press Secretary.
Ashley Inman, Media Associate, USA High School South
moc.etageledtsebnull@yelhsa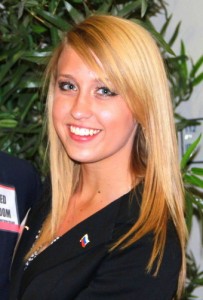 Ashley has been involved in Model United Nations since her sophomore year at Gulf Coast High School, in which she attended her first conference and subsequently served as President of Gulf Coast's team. Currently, Ashley attends the University of Florida as a freshman, where she intends to actively engage in MUN on the collegiate level. At UF, Ashley plans to double-major in International Studies and Political Science, with focuses on the Middle East and economic theory. Outside of MUN, Ashley is a sister of Alpha Delta Pi, is extensively involved in philanthropic activities, and enjoys lyrical and contemporary dance. Ashley hopes to be a positive catalyst in the MUN community, to the Best Delegate team, and to her own team at the University of Florida.
Conna Walsh, Media Associate, Asia Pacific
moc.etageledtsebnull@annoc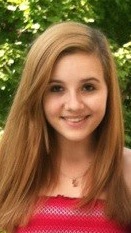 Conna has loved Model UN ever since she joined the unique team at the Manlius Pebble Hill School during her freshman year of high school. Currently, Conna is a sophomore at Cornell University pursuing degrees in China & Asia-Pacific Studies and History. She is an active member of the Cornell International Affairs Society (CIAS), which is home to Cornell's traveling Model UN team. Conna has staffed and chaired for the collegiate-level Cornell International Affairs Conference (CIAC), and she is serving as Director of Operations on the Secretariat for the high school-level Cornell Model United Nations Conference (CMUNC). Outside of Model UN, Conna writes for a student-run international relations blog called The Diplomacist, is a sister of Alpha Epsilon Phi, loves practicing her Chinese characters, and enjoys a vast range of television shows.
Fozan Ghalib, Media Associate, Europe University & Pakistan
moc.etageledtsebnull@bilahgnazof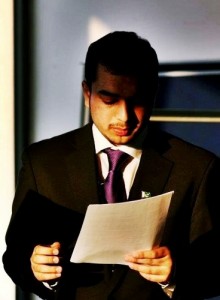 Fozan is a serial travel addict with an insatiable addition for Model United Nations. He is a public speaker who believes in inspiring through actions, not just words. Besides this, he has been involved with Model United Nations for quite some time now and have won countless awards as a delegate, including Pakistan MUN, LIMUN and UoBMAL to count a few popular ones. Fozan believes that MUNs after a while becomes addictive, which is why he has started moderating various Model UN simulations as a Chairperson or Committee Director. Originally from Pakistan, Fozan is pursuing a BSc in Banking and Finance from Cardiff University.
Laura Boning Zhu, Media Associate, Asia Pacific
moc.etageledtsebnull@uhzarual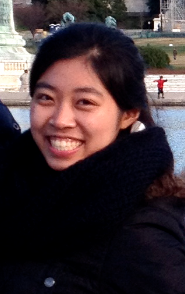 Laura Boning Zhu is currently the Head Delegate for the travelling team at Bard College at Simon's Rock. She will be a junior at Columbia University in the fall, concentrating in Chemical Engineering. Laura was born in China, and her family lives in Sudan. She started to participate in Model UN at her high school, Khartoum American School, and she fell in love with it ever since. Laura is very passionate about politics and international relations, and she is very excited to join the Best Delegate team!
Loreena Percy, Media Associate, Canada
moc.etageledtsebnull@aneerol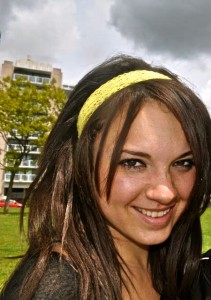 Loreena Percy, a long-time avid MUN-er, is a second year McGill University student pursing her Bachelor of Commerce. Loreena originally hails from Vancouver, Canada, where she was introduced to the enticing world of Model UN in high school. From delegating to staffing, MUN has allowed Loreena to explore her loves of debating, learning, and travelling. Currently, Loreena is an active delegate on the McGill Travel Team and acts as an active committee Vice-Chair for McGill's two conferences. Loreena hopes to impart her years of experience and insight to those new at MUN, and is looking forward to working with the Best Delegate team.
Mari Manoogian, Media Associate, USA University
moc.etageledtsebnull@naigoonamiram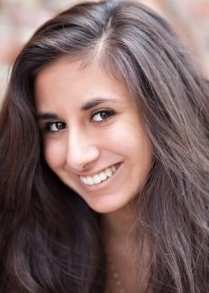 Mari Manoogian is a junior at The George Washington University, majoring in International Affairs, and a veteran of the collegiate Model UN circuit.  A former Michigan State University Spartan, Mari served as the USG of Community Outreach for MSUMUN Session XII, Michigan State University's high school conference, and helped develop global education programs in local high schools in Michigan through training and curriculum building.  As a new member of the GWU community, Mari hopes to become even more involved in the International Affairs Society.  Mari is excited to join the Best Delegate team, and cannot wait to see what the year has in store.
Marta Canneri, Media Associate, Europe High School South
moc.etageledtsebnull@irennac.atram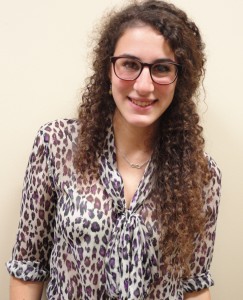 Marta is a freshman at McGill University studying History, Classics and International Relations. Though born in Italy, she was raised in Toronto, Canada, where she cultivated her love for Model United Nations as a delegate and later a President of her high school MUN team.  She has continued to participate in MUN at university as a delegate on McGill's travel team, a staffer at both of the university's conferences, and a Crisis Director for SSICSim, a conference hosted by the University of Toronto. Outside of MUN, Marta is also the Co-President of FEARC, McGill's first-year council for students in the Faculty of Arts, and enjoys reading, watching Entourage and collecting obscure historical facts. Marta hopes to either pursue a career in diplomacy or academia.
Phill Venice, Events Associate
moc.etageledtsebnull@ecinevp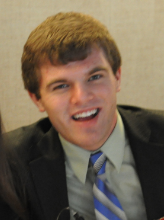 Phill is a senior at the University of Pennsylvania majoring in Communication and Political Science. Hailing from St. Louis, Missouri, Phill has attended fifty-two Model U.N. conferences since his freshman year of high school and recently served as the Secretary-General for ILMUNC XXVIII. As an active member in Penn's International Affairs Association, Phill competes on the collegiate Model U.N. circuit while also chairing for the IAA's college conference – UPMUNC – and our second high school conference – PIRC. In his free time, he can be found playing hippie music on his guitar or watching endless reruns of every Aaron Sorkin show ever made.
Rajat Rai Handa, Media Associate, India
moc.etageledtsebnull@hrr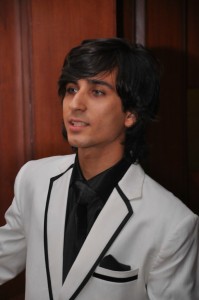 Rajat Rai Handa is a final year undergraduate student pursuing BSc Honors in Physics at the University of Delhi. Rajat has been involved with Model UN for over five years now and has attended over 30 Model UN Conferences along with training schools and universities for Model UN. He believes that Model UN has been fundamental to his growth as an individual. Rajat also heads a youth organization, WORDZ ® Delhi which aims at inculcating leadership and communication skills amongst school students in India.
Sabrina Ostrowski, Media Associate, Europe University and Africa
moc.etageledtsebnull@anirbas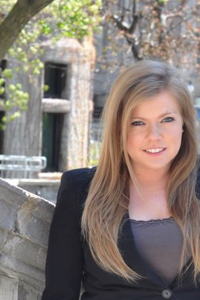 Born and raised in Montreal, Sabrina studies International Management at McGill University and currently sits as McMUN's Director of Public Relations. Her Model UN career started as a delegate for Marianopolis College and quickly escalated, leading her to take on every imaginable position of the MUN world, from Head Delegate to Crisis Director. Her given interest in international relations and international background propel her love of the circuit. She hopes to someday excel as an ambassador to the Middle East.
Valerie Garcia, Media Associate, Middle East
moc.etageledtsebnull@aicragv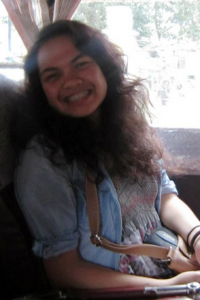 Valerie Garcia was brought up in Doha, Qatar, where she is now a Business Administration freshman in Carnegie Mellon University. She has been involved in Model UN ever since her freshmen year in High School. Having been active throughout the Middle East MUN circuit, participating in over 12 Conferences, she also served as one of the founding members and the first Secretary General of Dukhan English School Model UN Conference. Her love for Model UN enabled a deep interest in current affairs and debating. Outside the wonderful world of MUN, she is an avid movie watcher, traveler, and reader. She is proud to be a part of the Best Delegate Team and looks forward to making a difference in the Model UN arena!
Zohreen Badruddin, Media Associate, Middle East
moc.etageledtsebnull@niddurdabneerhoz
Zohreen Badruddin is currently a junior at Georgetown University's Walsh School of Foreign Service, majoring in International Political Economy with a certificate in International Development. Though born in Chicago, she grew up in Paris, France where she got involved in Model UN 9 years ago, leading to her serving as the Secretary General of the Paris Annual Model United Nations Conference (PAMUN) her senior year. She has debated in and chaired committees in North America, Europe and Asia and loves the incredible opportunities MUN affords her. She speaks French and Spanish and is currently studying Arabic for a semester at the University of Jordan in Amman, Jordan. Zohreen is really excited to become a part of the Best Delegate team and hopes to learn more about the circuit and contribute to other delegates' and staffers' MUN experiences!
Ajay Nadig, Media Associate, USA High School Midwest
moc.etageledtsebnull@gidana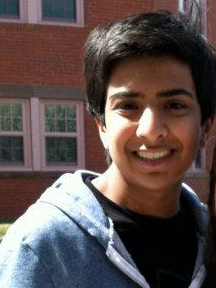 Ajay Nadig is a senior at Cherry Hill High School East in Cherry Hill, New Jersey. He has been participating in MUN at his high school since his freshman year, and believes that MUN catalyzed in him an enduring fascination with world affairs and global politics. He currently serves as the Co-President of Cherry Hill East's MUN Team, a program on the rise that won its first delegation award at JHUMUNC last year. He also serves as co-Secretary General of his high school's conference, CHEASTMUN. Although his high school MUN days are drawing to a close, he looks forward to continuing his MUN journey through college and beyond. In addition to MUN, he is an avid jazz player and listener. He looks forward to contributing to the growth of Best Delegate, and is excited to be a part of the team.
Beatriz Martinez-Godas, Media Associate, Europe High School West
moc.etageledtsebnull@zirtaeb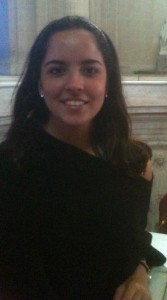 Betty joined Model UN at the end of her 9th grade in her high school in Puerto Rico, quickly getting hooked on the environment and the community that opened up to her. She's currently club promoter/research assistant for her MUN club and recently chaired a committee on the Spanish Civil War, which allowed her to live up to her nickname, "La Generalisima." She single-handedly organized her school's Mock US Presidential Elections and is known as her classmate's #1 news source. Outside of MUN she enjoys writing for her political opinion blog sporadically, playing soccer, and reading. She plans to study International Relations, History and Political Science in college, to, through Best Delegate, share knowledge on current events, Model UN tips, historical events, etc. that could benefit the Model UN community around the world in an objective manner that will respect all cultures, and eventually, to conquer the world. Just kidding.
Calvin Price, Summer Programs Marketing Associate
moc.etageledtsebnull@nivlac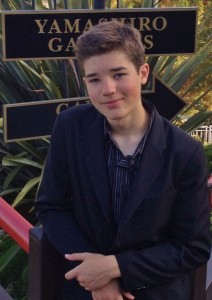 Calvin, a home educated student, currently lives in Southern California and is a freshman in high school.  He has been a participant in high school MUN since he was ten years old and attended many conferences in California and Illinois.  Calvin is a founding member of two independent MUN teams, Silesia MUN in Southern California and Chicagoland MUN in Chicago.  He is also a founding member of the largest middle school MUN conference in Chicago, NIMUN, and has participated as a Vice-Chair and Director of Simulations.  Outside of MUN, Calvin enjoys traveling, reading, and playing ping-pong.
Cristobal Cardenas, Media Associate, Latin America
moc.etageledtsebnull@illabsanedracc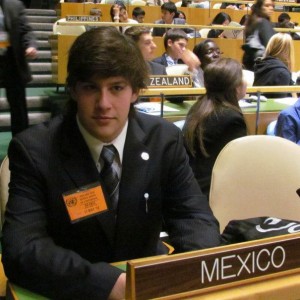 Born in Monterrey, Mexico and raised in Camarillo, California, Cristobal has been part of Model UN for around 5 years now. He currently studies at ITESM High School in Monterrey and has participated in over 20 MUN conferences, among them both NHSMUN 2011 and GCIMUN 2012. He has served as Secretary- General for the Middle School Simulation and is now the President in the UN Security Council Committee of MUNterrey. His career goals include studying International Relations with both a Master's Degree and a PhD and becoming either part of the Mexican Diplomatic Service or working at the UN Headquarters in New York City.
Ellen Perfect, Media Associate, USA High School West
moc.etageledtsebnull@tcefrepe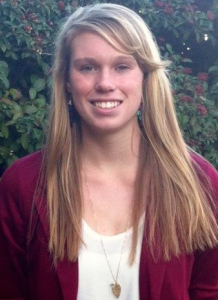 Born and raised in California, Ellen Perfect first joined MUN to follow in the footsteps of her older brother, but quickly found her own passion for policy and debate. She is currently one of California High School's Head Delegates and loves competing in historical crisis committees. Outside of MUN, Ellen is a dedicated Girl Scout and captain of her varsity water polo team. She intends to major in International Relations with a focus on Economics and hopes to one day join the Peace Corps and eventually work for the United Nations humanitarian organizations in Geneva.
Gabriela Taveras, Media Associate, Latin America
moc.etageledtsebnull@aleirbag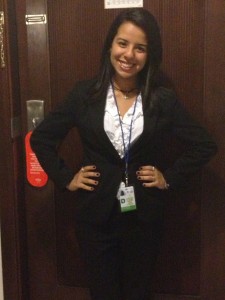 Born American and raised Dominican, Gabriela has been involved in the world of Model United Nations since age twelve and currently stands as the Academic Vice President of her school's Model UN club. Her first opportunity came in 2007, where she attended her country's most competitive conference and won Distinguished Delegation as Barbados. Since then, Model UN has become a positive catalyzer in her life, teaching her valuable lessons and social skills which have been crucial to her personal growth. Besides Model UN, she enjoys activities such as reading, writing poems, sketching manga and playing soccer. She looks forward to the college Model UN life and studying International Affairs with a double major in Conflict Resolution and International Development.
Gordon Tsai, Media Associate, USA High School South
moc.etageledtsebnull@iastg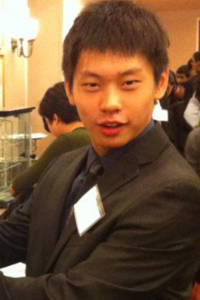 Gordon Tsai is a senior at William P. Clements High School. Born in Taiwan, he moved to the states early on in his childhood. He began his Model UN career in his freshman year and now serves as the President of his high school's team. He's been to a variety of conferences such as HAMUN, CTMUN, RUMUN, and JHUMUNC. In his free time, he practices Wushu, a form of chinese martial arts and also enjoys reading and keeping up with politics.
Jessica Shin, Media Associate, Middle Schools
moc.etageledtsebnull@nihsacissej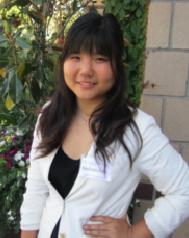 Jessica first discovered her passion for international relations after her sister and brother began began practicing their MUN speeches in front of her, and she signed up for every single Model UN conference during her freshmen year of high school. At her very first conference, Jessica fell in love with the vigorous debates and the high level of diplomacy delegates brought to the conference and received the Best Delegate Award. As a junior at University High School, Jessica's journey with Model United Nations has only just begun. She wishes to someday go on and major in International Relations in college and continue Model United Nations. Her dream goal is to one-day meet with the actual United Nations Secretary-General, Ban Ki-moon.
Ju Lee, Media Associate, Asia Pacific
moc.etageledtsebnull@eelujynaffit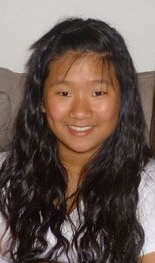 Ju, currently a junior at North Hollywood High School, first started Model UN since she was a sophomore by joining the Korean American Coalition. Despite the fact that her parents pushed her to start, she fell in love with the beauty of MUN at her first conference. Model UN has taught her not only how to speak, but it has uncovered her the world of international relations, world issues, and communication. But her favorite part is the opportunity MUN gives her to make long lasting friends from around the nation. Even with the limited experience she has, Ju hopes to reach out to the world of Model UN.
Julian Bava, Media Associate, Latin America
moc.etageledtsebnull@rpnailuj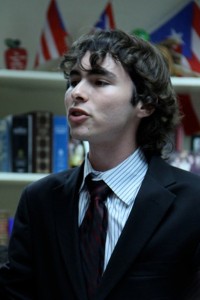 A high school junior from the beautiful island of Puerto Rico, Julian has been an avid Model UN participant since the seventh grade. He is currently the secretary of the the TASIS School in Dorado MUN club, and whether delegating, chairing, or staffing, Julian always enjoys broadening his horizons. He has participated in approximately 30 conferences in a variety of circuits both in Puerto Rico and stateside. Through MUN, Julian has cultivated a passion for international law, although he is also a clarinet, literature, and language enthusiast. It is Julian's hope that Latin America will continue to grow as a potent force in the Model UN community and that Best Delegate will play a pivotal role in this process.
Jullian Bao, Media Associate, Newsletters
moc.etageledtsebnull@nailluj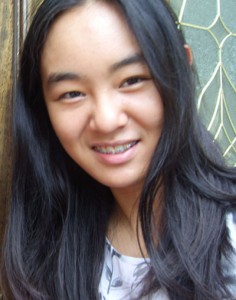 Though a native of New Orleans, Jullian grew up in Edison, New Jersey, where she is currently a senior at JP Stevens and serves on JPSMUN's committee of directors. She attributes her success in MUN to acknowledging that the most valuable advice is learning "not to strive towards become the debater who you aren't, but the best version of the delegate who you are naturally." Jullian's favorite committee has always been the World Trade Organization, and she considers economics to be a potential career path. Outside of MUN, she serves as the Editor-in-Chief of JP's student newspaper, the Hawkeye, and puts all of her excess energy into playing basketball or reading Time's Swampland and Washington Post politics.
Justinas Mickus, Media Associate, Europe High School East
moc.etageledtsebnull@sanitsuj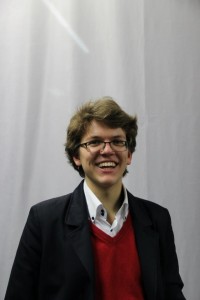 Justinas Mickus, a junior at Kaunas Jesuit Gymnasium, has been an active participant in Model UN for a year only. It is so because before his return from the US (where he started his MUN career as a foreign exchange student at St. Ignatius College Prep in Chicago) last year, MUN did not exist in Lithuania, his home country. When he returned, however, he founded what is now the Lithuanian International MUN project and started organizing national conferences and spreading the MUN culture in the country and beyond. Outside of MUN, Justinas is involved in debating, having won 3 National conferences up to date, and chairing his school's debate club. Justinas hopes that the skills he has acquired from these activities will help him in his study of political economy or PPE in either the US or the UK once he is done with high school.
Lizzy Rosenblatt, Media Associate, Design
moc.etageledtsebnull@ttalbnesoryzzil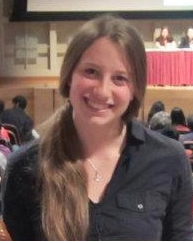 Lizzy Rosenblatt is currently one of the Secretaries-General of the Horace Mann Model UN team. She started Model UN at the end of 9th grade and quickly came to recognize the many benefits associated with participating in Model UN. She loves the rush from going up to speak on a GA in front of almost two hundred people, and of finally handing in a perfected resolution. Attending many competitive conferences over the past few years, Lizzy has learned not only about global affairs and conflict, but also about what it means to be a leader. As chair of DISEC this year at her school's conference, HoMMUNC, she hopes to share her love of Model UN with other delegates.
Nikita Barde, Media Associate, USA High School Northeast
moc.etageledtsebnull@edrabatikin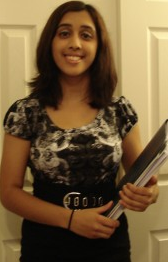 Nikita has been a part of Model UN since her freshman year, and believes that it has truly inspired her to voice her opinions and become more globally aware. Nikita currently serves as the President of the West Windsor-Plainsboro High School North Model UN team. Nikita has attended many competitive conferences, including ones hosted by Princeton University (PMUNC), University of Pennsylvania (ILMUNC), Brown University (BUSUN). Outside of MUN, she enjoys writing, exploring different cultures, and volunteering for different organizations through Girl Scouts of America. Model UN and Best Delegate have both been huge inspirations for Nikita, and she hopes to further educate herself about international affairs and share her knowledge with others as well.
Parth Shingala, Media Associate, USA High School Northeast
moc.etageledtsebnull@alagnihshtrap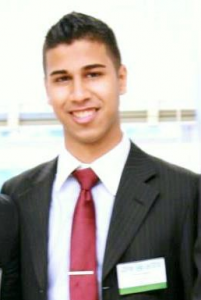 Parth is a senior at J.P. Stevens High School in Edison, New Jersey, where he currently serves as President of the J.P. Stevens High School Model UN team.  Since sixth grade, Model UN has consumed every aspect of Parth's life.  Recently, Parth served as the Secretary-General of JPSMUN, the largest high school-run conference in the state of New Jersey. The trials and tribulations of Model United Nations have allowed Parth to develop knowledge on international affairs and have given him the chance to interact with delegates from all over the globe. Parth looks forward to collaborating with the Best Delegate team with the hopes of assisting others in realizing their potential in negotiation, debate, and diplomacy.
Sarah Collins, Media Associate, USA High School West
moc.etageledtsebnull@snillocs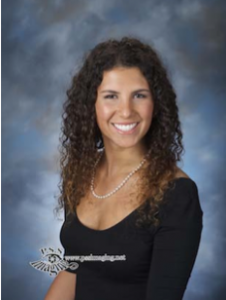 Sarah Collins, a senior at Palos Verdes Peninsula High School, has been an active participant in Model UN since her freshman year. Model UN has helped shape her career aspirations by exposing her to international relations, public speaking, diplomacy, and world issues. She is currently her high school's Chef du Cabinet, and plans to continue her MUN experience in college. She recently spent her favorite week of summer at the Yale MUN Institute, where she developed leadership skills, visited the United Nations Headquarters, and made lasting friendships with students across the nation. Sarah aspires to be a diplomat or an environmental lawyer in the future.
Shannon Lee, Summer Programs Marketing Associate
moc.etageledtsebnull@lms
Immersed in quietude in 9th grade, Shannon was introduced to Model United Nations as a way to practice public speaking and learn about the international community. A delegate since her freshman year, Shannon grew to love the knowledge gained from research and ideology of Model UN. As the current Secretary General of Gahr High School, Shannon hopes to foster the importance of research. Although she plans to college with a science major in mind, she hopes to be an active member of the Model UN community. One of her dreams is to become a physician within Doctors Without Borders.
Shreshta Balachandar, Media Associate, India
moc.etageledtsebnull@radnahcalabs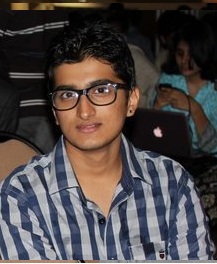 Shreshta is currently a senior at Indus International School, Bangalore. Having grown up across 3 countries (India, France and Japan), he has developed a deep interest in economics and international relations. Although he has only participated in Model UN since his junior year of high school, he is significantly obsessed and has attended numerous conferences as a delegate and staffer. He describes participation in Model UN as one of his turning points in life, and hopes to continue participating at the college level when he attends the University of Pennsylvania this fall. He is particularly enthusiastic about crisis committees, but enjoys any other type of committee. Outside of Model UN, he is involved in cross-country, drama and dance.
Soraya Ferdman, Media Associate, Latin America
moc.etageledtsebnull@ayaros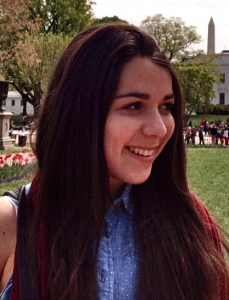 Soraya Ferdman is presently a junior at Saint John's School in San Juan, Puerto Rico and has participated in Model UN since her freshman year. She joined because of an interest in debating and international affairs brought on by an unusual mix of backgrounds. Half Iranian, half Argentinian, with some Polish and Jewish blood mixed in as well, Soraya is an ardent learner of world history and languages (three for now). While Model UN most definitely takes up the bulk of her time, she makes sure to squeeze in some Daily Shows, Onion reads and occasionally homework: you know, here and there.
Will Van Nispen, Summer Programs Marketing Associate
moc.etageledtsebnull@lliw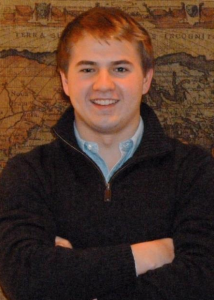 Growing up as the grandson of a Dutch diplomat with parents who speak several languages, Will developed an understanding of the world at a very young age. Traveling around the world, he developed an interest in international affairs and decided to pursue this interest through Model United Nations. As a senior at Millburn High School in Millburn, New Jersey, Will serves as the Head Delegate of the Millburn High School Model UN club. Using the skills that he learned at the inaugural Yale Model United Nations Institute, Will also serves as primary instructor of the Millburn Middle School program. Will plans to remain involved in Model UN on the collegiate level while studying International Relations with a focus on the Middle East.