About Best Delegate
Best Delegate is an education company that helps students and teachers worldwide succeed at Model United Nations and beyond.
We are Model UN trainers. Our summer programs, workshops, and webinars have successfully trained 1,000+ students and teachers worldwide. We have taught at Model UN at Yale University, Georgetown University, UC Berkeley, and other campuses across North America and at locations throughout Latin America, Europe, the Middle East, and Asia.
We are Model UN consultants. Our institutional services for schools and non-profit organizations including the World Federation of the United Nations Associations, UNA-USA, THIMUN Qatar, and others have positively impacted 3,000+ students and teachers.
We are Model UN experts. Our website and online resources have helped 350,000+ people from 190 countries and territories. We have spoken about Model UN at the United Nations, Yale University, Stanford University, the Qatar Leadership Conference, and other educational institutions.
Best Delegate was co-founded by Ryan Villanueva and Kevin Felix Chan in 2010 and is based out of New York City. The two became friends while attending MUN conferences in Southern California, kept in touch on the college circuit and by volunteering for UNA-USA's Global Classrooms conferences, and eventually decided to leave their corporate jobs to turn a blog that Ryan had started from his dorm room at Yale into a global education organization dedicated to helping others succeed in Model United Nations.
Contact Us
Meet the Team
Best Delegate is led by a team of Model UN all-stars who travel around the world to teach Model UN and work hard to maintain the best Model UN website in the world.
Ryan Villanueva, Co-Founder
ryan@nullbestdelegate.com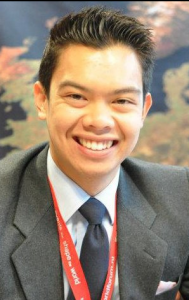 Ryan started doing Model United Nations over 13 years ago as a freshman at Mission Viejo High School in Orange County, California. He attended Yale University, where he served as Secretary-General of the Security Council Simulation at Yale (SCSY), won awards with the MUN Team at Yale (MUNTY), and volunteered for the UNA-USA Global Classrooms MUN conferences in New York City and Los Angeles. After graduating in 2008 with a degree in political science, Ryan moved to New York City and joined Goldman Sachs at the height of the financial crisis, working as an analyst in the group responsible for liquidity, funding, and capital risk management (i.e. making sure Goldman did not go bankrupt). Two years later, Ryan decided to leave Wall Street and start up Best Delegate.
Learn more about Ryan by reading Why I Left My Job for Model UN.
Kevin Felix Chan, Co-Founder
kfc@nullbestdelegate.com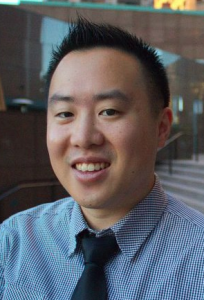 Kevin — also known by his initials "KFC" — has attended nearly 100 Model UN conferences in the past 13 years. He served as Head Delegate for UCLA's Travel Team and as Secretary-General for UNA-USA's Global Classrooms conferences in New York and Los Angeles, UCLA's college conference, and Rowland High School's conference. Kevin's Model UN career highlight was introducing Secretary-General Ban Ki-moon in the UN General Assembly Hall in front of 2,400 participants. Kevin received his bachelor's degree in political science from UCLA and earned certificates from Cornell University and Fudan University in China. He previously held management positions in marketing, operations, and sales for AT&T before leaving to work on Best Delegate full-time.
Learn more about KFC by reading Why I Left My Job for Model UN, Too.
**
Media Division: Regional Teams
US East & Canada: Nikita Barde, Lwam Stefanos, Andrew Monioudis, Prathm Juneja, Oliver Nacey
US West: Ellen Perfect, Daphne Chu, Xinrui Xue, Katherine Bonner, Erik Leiden
US College & Latin America: Mari Manoogian, Julian Bava, Melissa Miller, Valerie Ziegler, Michelle Min, Ginny Tan
Europe: Fozan Ghalib, Heena Mohammed, Felipe Cuello, Ashley Rhoades, Blaz Grilj
South Asia & Middle East: Rajat Rai Handa, Abhinav Verma, Ramit Mehta, Wadha Al Dabbous
Asia and Africa: Conna Walsh, Laura Zhu, Logan Park, Aparajita Rao, Indah Gilang, Abrar Nadroo
Education Division
Partnerships: Sabrina Ostrowski, Marta Canneri, Emily Block, Jessica Shin
Marketing: Jullian Bao
Online: Shreshta Balachandar, Gordon Tsai
Events: Chris Talamo
Nikita Barde, Media Manager – US East and Canada
nikitabarde@nullbestdelegate.com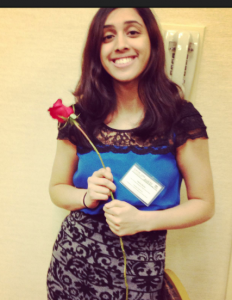 Nikita is currently a freshman at the Rutgers University School of Engineering, and has been a part of Model UN since her freshman year in high school. She believes that Model UN has truly inspired her to voice her opinions and become more globally aware. Nikita previously served as the President of the West Windsor-Plainsboro High School North Model UN team, and is currently a staff member of the Rutgers University Model United Nations (RUMUN) conference. Outside of MUN, she enjoys writing, exploring different cultures, volunteering for different organizations, and meeting new people. Model UN and Best Delegate have both been huge inspirations for Nikita, and she hopes to further educate herself about international affairs and share her knowledge with others as well.
Lwam Stefanos, Media Associate – US New England (Massachusetts, Connecticut, upstate NY)
lstefanos@nullbestdelegate.com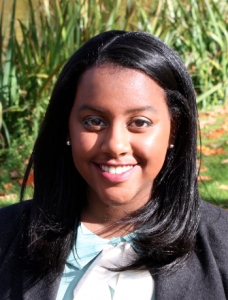 Lwam first got a taste of the Model UN World when she was a sophomore at West Windsor-Plainsboro High School North. Now that she is a senior at Colgate University, her passion for Model UN hasn't left; for the past four years, she has been on the Executive Board of the Colgate Model United Nations Team and was voted to be a member of Best Delegate's All-Star Team in last. Lwam currently works with the small Village of Hamilton to partner with Colgate in encourage the growth of Model UN and education in the middle schools and high schools. Lwam is finishing up getting degrees in International Relations and English Literature and loves to travel; so far she has been to every continent except Antarctica. She would like to use her final year as an undergrad sharing her experiences and giving back to the community that made her the person she is today.
Andrew Monioudis, Media Associate – US Northeast (New York City, New Jersey)
andrew.monioudis@nullbestdelegate.com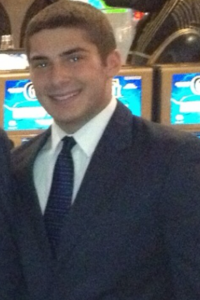 Andrew began his Model UN Career freshman year, and has grown to become a Head Delegate of his Model UN team in Oceanside, New York, the World Interest Club. While competing in conferences all over the East Coast, Andrew has found himself to be primarily a GA delegate, and finds success in some of the largest committees in the Model UN circuit. Outside of Model UN, Andrew is very involved in his High School as Student Body Vice-President, President of Oceanside's National Honor Society Chapter, as a DECA State winner, and as a member of Oceanside's Varsity Football team. Andrew is very excited to join the Best Delegate team, and looks forward to contributing to the growth of the website, and Model UN as a whole.
Prathm Juneja, Media Associate – US Mid-Atlantic (Pennsylvania, Maryland, DC, Virginia)
prathmj@nullbestdelegate.com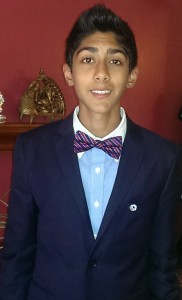 Born and brought up in New Jersey, Prathm Juneja attends the Middlesex County Academy for Math, Science, and Engineering Technologies', in Edison, NJ, and is the Vice President of the Academy Model United Nations team. He began participating in Model UN during his Freshman year of high school, and his passion for MUN has grown into a love for politics and public speaking. Outside of Model UN, Prathm is a member of various clubs, serves as President of his grade and Secretary of his school, as well as a volunteer for various non-profit organizations. While he plans to double major in Political Science and Computer Science in college, his real goal is to make a difference, to use all that he has learned from Model UN, school, and life, to change the world.
Oliver Nacey, Media Associate – Canada (Montreal, Toronto, Vancouver)
oliver@nullbestdelegate.com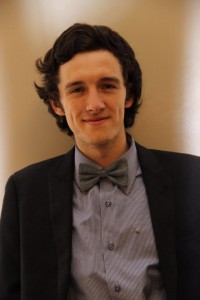 Born in New Zealand, Oliver moved to Montreal on a long-term basis in 2009, in his last year of high school before attending Dawson College for CEGEP. Over his final year in CEGEP, Oliver took part in his first Model U.N. season, attending 5 conferences in both Canada and the U.S.A. while bringing home multiple awards.  Having travelled for much of his life, Oliver found in Model U.N. an incredible forum to pursue his love for foreign affairs and to maintain a global conscience. This year, Oliver is beginning his university MUN career as a delegate with Carleton University's UN Society while pursuing a Bachelor of Honours in Communications. Oliver is very excited to join Best Delegate and eager to begin a new Model U.N. season.
Ellen Perfect, Media Manager – US West
eperfect@nullbestdelegate.com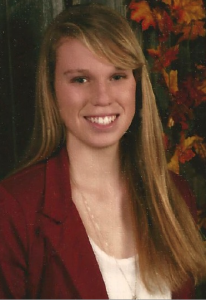 A Northern California native, Ellen Perfect is an intended International Relations major at Claremont McKenna College and a member of the CMCMUN travel team. She began her MUN career in her freshman year of high schools and eventually served as Head Delegate of her high school delegation. She specializes in historical crisis committees but her passion for MUN extends to committees of every type. Outside of Model UN, Ellen is a member of the CMC water polo team and possesses a fine appreciation of historical puns.
Daphne Chu, Media Associate – US Northwest (Northern California, Washington, Colorado)
daphnekchu@nullbestdelegate.com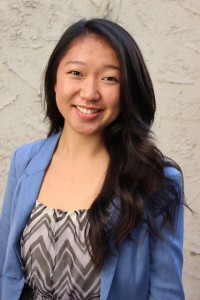 Daphne began her Model United Nations career as a freshmen at Palos Verdes Peninsula High School in Southern California.  As a head delegate of one of the top high school MUN teams on the west coast, she has attended and won awards at a multitude of prestigious conferences. Currently a senior, she continues to lead her team as a member of the secretariat. Not only does she appreciate the high caliber debate that MUN offers, but she also values its promotion of cultures, global citizenship, and compromise. Daphne hopes that she can continue to expand on these interests in the future.
Xinrui Xue, Media Associate – US Southwest (Southern California, Arizona, Hawaii)
xinruixue@nullbestdelegate.com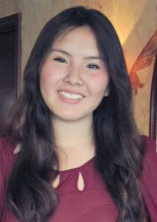 Xinrui is a senior at Palos Verdes Peninsula High School, currently in her fourth year of Model United Nations. Although having lived in China, Canada, and the U.S., she believes that MUN is what really prompted her to develop a global perspective. Thus, Xinrui hopes to continue participating in Model UN in college and one day pursue a career in international business. When she isn't in committee, Xinrui enjoys reading the news, listening to Vampire Weekend, and emulating Theodore Roosevelt.
Katherine Bonner, Media Associate – US Southeast (Florida, Texas, Georgia, North Carolina)
kbonn@nullbestdelegate.com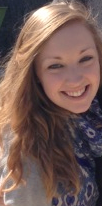 Katherine Bonner is a senior at Emory University majoring in Political Science with a minor in Ethics. This will be her eighth year participating in Model United Nations, and in her duration at Emory, she has served as Director-General of its first collegiate conference, MUNE, as well as Secretary of the club and traveling team (EMUN). She has participated in Global Classrooms' Model UN programs in various staff roles for Global Classrooms International Model United Nations (GCIMUN) and Ron Clark Academy Model United Nations (RCAMUN), and she will serve as Secretary-General of RCAMUN III in April 2014. Model United Nations has shaped Katherine's collegiate experience and future career aspirations, and following her time as a Counselor for Summer Programs, she is extremely excited about the opportunity to continue her work with Best Delegate as a Media Associate.
Erik Leiden, Media Associate – US Midwest (Illinois, Michigan, Ohio, Missouri, Minnesota)
erik@nullbestdelegate.com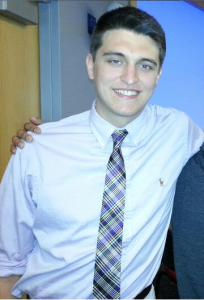 Erik Leiden is a Junior at the Ohio State University pursuing majors in Political Science and International Studies. Erik joined the Model United Nations team at Avon Lake High School during his sophomore year, and joined the Collegiate Council on World Affairs at the Ohio State University as it was forming it's first travelling M.U.N. team. He currently serves as Secretary General OSUMUN (Ohio State's High School Conference) and MUNCOS (Ohio State's Collegiate Conference), and as Head Delegate when the team travels. He is especially interested in Latin American Politics and Business, and enjoys telling MUNFacts whenever given the chance.
Mari Manoogian, Media Manager – US College and Latin America
marimanoogian@nullbestdelegate.com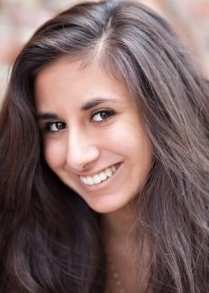 Mari Manoogian is a senior at The George Washington University, majoring in International Affairs, minoring in Journalism, and is a veteran of the collegiate Model UN circuit.  A former Michigan State University Spartan, Mari served as the USG of Community Outreach for MSUMUN XII, Michigan State University's high school conference, and in addition to MUN, competed on the club figure skating team.  In her final year at GWU, Mari is spending the fall semester interning at the US Mission to the United Nations, and will be returning to campus in the spring to finish her final semester and to serve as Director of Programming WAMUNC XVI (GWU's high school MUN).  Mari is excited to welcome new Media Associates to the Best Delegate team, and cannot wait to see what the year has in store.
Julian Bava, Media Manager – Spanish Content
julianpr@nullbestdelegate.com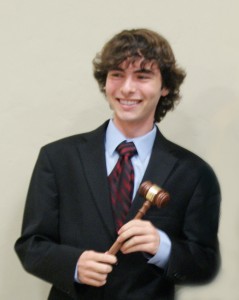 A high school senior from the beautiful island of Puerto Rico, Julian has been an avid Model UN participant since the seventh grade. He is currently the president of the TASIS Dorado MUN club, and whether delegating, chairing, or staffing conferences, Julian always enjoys broadening his horizons. He has participated in multiple conferences in a variety of circuits both in Puerto Rico and stateside and through MUN, Julian has cultivated a passion for international law, but harbors musical and other passions. It is Julian's hope that Latin America will continue to grow as a potent force in the Model UN community!
Melissa Miller, Media Associate – US College (World Division: University-Hosted)
melissa@nullbestdelegate.com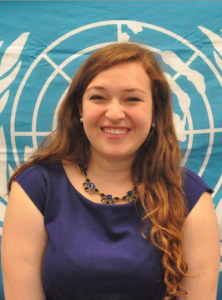 Melissa Miller is a junior studying International Affairs and History at the George Washington University and currently studying abroad at the University of Edinburgh in Scotland, United Kingdom. She is a part of GW's travel team and was a part of the inaugural class of "Colonial Cadets", a highly selective MUN freshmen training program at GW. She served as the director for the George Washington University Program for International Education last year and as a summer camp counselor at Best Delegate's summer programs, so she loves teaching all about MUN!
Valerie Ziegler, Media Associate – US College (National Division: Organization-Hosted)
vziggs@nullbestdelegate.com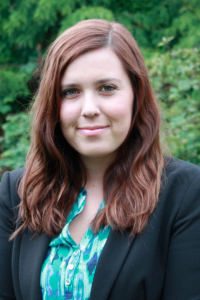 Valerie is a senior at the University of Victoria, Canada studying political science with a focus on international relations. Upon discovering Model UN freshman year, she has used it as a forum to pursue her interests in debate, current affairs, social justice and international development. Over the past 3 years, Valerie has attended numerous conferences both as delegates and staff across North and South America, and is currently serving as President of the UVIC Model UN club. When not busy preparing for or attending conferences, Valerie spends her free time traveling and hopes to pursue a career in peacekeeping.
Michelle Min, Media Associate – Central America (Mexico, Puerto Rico, Dominican Rep.)
michelle.min@nullbestdelegate.com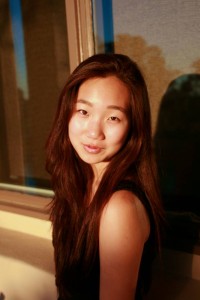 Michelle is a junior at Sage Hill School in Newport Coast, CA. A founding member of her school's MUN club, she hopes to improve both her skill and the program. Her favorite part of MUN is the opportunity to discover—and resolve—little known global issues, to improve her public speaking and diplomacy, and to meet amazing students from all around the world. Outside of MUN, Michelle executively edits The Bolt Online, her school's online news site, plays several instruments, overuses hyphens, and tenaciously clings to the Oxford comma. Her MUN journey has only just begun, and she is excited to see where it takes her.
Ginny Tan, Media Associate – South America (Venezuela, Brazil, Colombia, Peru, Argentina)
ginnytan@nullbestdelegate.com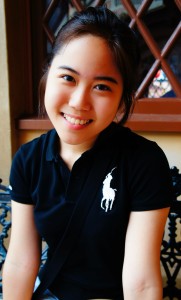 Ginny joined her school's debate team during her freshman year and has loved Model UN since then. She has attended both national conferences in Panama and international conferences. During her junior year, she served as vice-president for the team and president during her senior year. She was also Junior Co-Chair for HACIA Democracy 2012. Ginny is currently a freshman student at McGill University and she hopes to continue her Model UN career in college.
Fozan Ghalib, Media Manager – Europe and Pakistan
fozanghalib@nullbestdelegate.com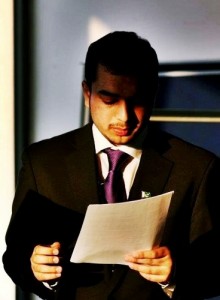 Fozan Ghalib is on a work placement year at the Cardiff University, UK majoring in Banking and Finance. He is a serial travel addict with an insatiable addiction for Model United Nations. He is currently serving as the President and MUN Coach of Cardiff University Model UN Society this year. Besides this, he has been involved with Model United Nations for quite some time now and has won countless awards as a delegate in both Pakistani and British Model UN circuits; including Pakistan MUN, London International MUN and University of Birmingham Model Arab League to count a few popular ones. Fozan believes that MUNs after a while becomes addictive and you realize you have enough experience to give it back to the wider Model UN community, which is why he has started moderating various Model UN simulations as a Chairperson or Committee Director. Originally from Pakistan, Fozan is now a veteran of collegiate Model UN circuit and is striving to make sure MUN is a rewarding experience for students everywhere. Fozan is super excited to work with his team of Media Associates and for contributing the best MUN resources along with his team.
Heena Mohammed, Media Associate – United Kingdom (London)
heenamohammed@nullbestdelegate.com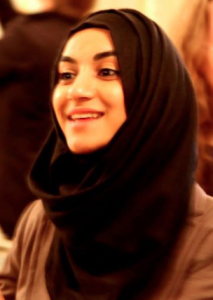 Heena Mohammed is a final year undergraduate studying BSc Politics and International Relations at the University of Manchester. She has been involved with MUN since she began her university studies attending numerous conferences in the UK and worldwide and now serves as the President and Head Delegate of the Manchester MUN Society. Outside of MUN, Heena served as the President and co-founder of the University of Manchester International Affairs Society and represented the UK as Justice Secretary at the G8 Youth Summit in London 2013. She also writes as an online political correspondent for the Typewriter International. Heena hopes her passion for international politics and experience in British politics will lead to a career in diplomacy and would ultimately like to work for the British Embassy in North America. Best Delegate is a regular and necessary go-to for Heena and she's excited to be a part of the team!
Felipe Cuello, Media Associate – Europe West (France, Netherlands, Belgium, Spain, Ireland)
felipe@nullbestdelegate.com
Felipe has been MUNing from freshman year of High school, where he found his niche in what has insightfully been called "Sports for smart people with social skills" (NYT). After many stints as his school's Security Council delegate, multiple awards and having successfully trained the next generation, He left for George Mason University, during which he held his first staff position as Crisis Director for NYDRMUN 2010. Having transferred to University of Nottingham he, like so many others, used MUN Chair-Ops to travel and make friends all over the world. After taking over the Universities' UNA/MUN chapter and acting as Secretary-General to NottsMUN 2013, his attention will be devoted to training a world-class MUN team while expanding Best Delegate's operations to the Old Continent.
Ashley Rhoades, Media Associate – Europe Central (Germany, Italy, Switzerland, Poland)
arhoades@nullbestdelegate.com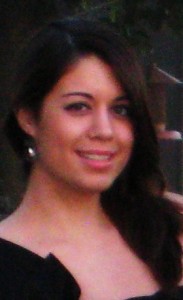 Ashley began her Model UN career back in high school, and has remained a MUN enthusiast ever since. While at Stanford University, Ashley served as President of the Society for International Affairs at Stanford (SIAS) and Director of the Model UN Team, competing and chairing at numerous conferences throughout the US and overseas. Since graduating in 2012, she has been working in the hub of all things politics and international relations, Washington DC, where she often feels like she is still in committee or a crisis simulation.  She is greatly looking forward to being a part of the Best Delegate team and helping to create an amazing MUN experience for international affairs aficionados across the globe.
Blaz Grilj, Media Associate – Europe East (Turkey, Greece, Russia, Romania, Israel)
blaz.grilj@nullbestdelegate.com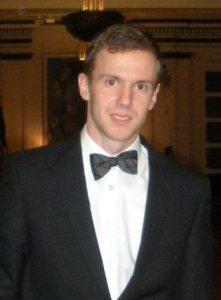 Blaž Grilj is a junior at University of Ljubljana, studying political science – security studies. He discovered his passion for Model UN in his freshman year and is currently a head delegate of Model United Nations Club Slovenia. Blaž has attended several competitive Model UN conferences across Europe as well as US and is actively involved in trainings and development of Model UN community in Slovenia. He believes that the skills gained through practicing model UN significantly contribute to students' personal development and is therefore enthusiastic about promotion of Model UN.
Rajat Rai Handa, Media Manager – South Asia and Middle East 
rrh@nullbestdelegate.com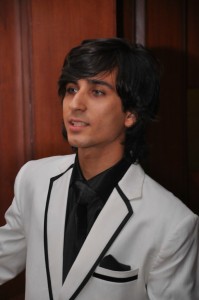 Rajat has been involved with Model UN for about 7 years now and has attended over 40 conferences. Originally from New Delhi, India, he is currently pursuing his Masters in Public Policy at the Hertie School of Governance in Berlin. Apart from attending conferences, Rajat has also trained high school and university students for Model UN, Debating and Public Speaking. Rajat believes that Model UN has been fundamental in his growth as an individual and wishes to continue being involved with Model UN for as long as he can. Extremely proud to be a part of Best Delegate for a second term, he wishes to spread the exponential learning curve of Model UN far and wide.
Abhinav Verma, Media Associate – India North (Delhi, North India)
abhinav@nullbestdelegate.com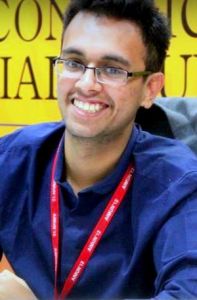 Abhinav is a second year student pursuing his Bachelor's degree in commerce at the University of Delhi. He has been involved in MUNs for over 3 years now having attended over 25 conferences in various capacities. He believes that Model UNs have played a quintessential role in his developing a person's psyche and considers himself to be an example of the same. Outside of MUNs, he spends his time writing, obsessing over trance music and making failed attempts at reading.
Ramit Mehta, Media Associate – India South (Mumbai, Hyderabad, South India)
ramit@nullbestdelegate.com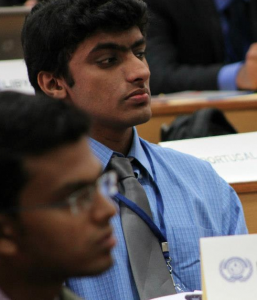 Ramit Mehta is an engineering student from one of the most prestigious universities in India, BITS Pilani. Ramit has been munning for the last 4 and a half years now, and is well acquainted with the intricacies of MUN. He has participated in a number of historic councils, and is in the process of organizing one at his college, based on the US Vietnam War. He was awarded the Best Delegate awarded in his very first MUN, and recently got several in council awards, including most likely to assassinate, at the London Security Exercise as the MI5 Chief Executive, though that isn't a true reflection of how he is in person. He hopes to continue working on the MUN circuit, and probably participate in FIFA or related council simulations, in order to understand and appreciate the management of football, a sport that he is madly in love with it.
Wadha Al Dabbous, Media Associate – Middle East (UAE, Qatar, Egypt, Saudi Arabia, Jordan)
wadhaJD@nullbestdelegate.com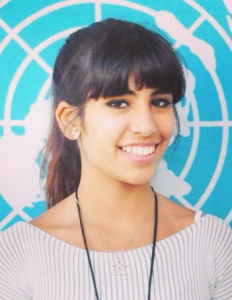 After hearing of the interesting topics that were discussed by the inspiring human rights advocates, passionate debaters and radical activists that made up the resident MUN team, Wadha Aldabbous, born and raised in Kuwait, immediately joined. After finding a place as a transfer student among the AAGMUN team she became dedicated to MUN. Four years later and having attended the Best Delegate Summer Program at UC Berkeley, she is now a senior at the American Academy for Girls and serves as President of her MUN team and head of the travel team. Wadha was also responsible for expanding their MUN team to a permanent class and establishing a travel team. Although she hasn't as gone as far as some in the MUN world, Wadha plans to only move forward with plans to join the university MUN circuit after graduation.
Conna Walsh, Media Manager – Asia and Africa
conna@nullbestdelegate.com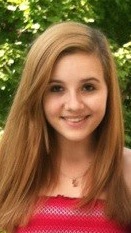 Conna has loved Model UN ever since she joined the unique team at the Manlius Pebble Hill School during her freshman year of high school. Currently, Conna is a junior at Cornell University pursuing degrees in China & Asia-Pacific Studies and History. She is an active member of the Cornell International Affairs Society (CIAS), which is home to Cornell's traveling Model UN team, and she is currently serving as Director General on the Secretariat for the high school-level Cornell Model United Nations Conference (CMUNC). Outside of Model UN, Conna writes for a student-run international relations blog called The Diplomacist, is a sister of Alpha Epsilon Phi, and enjoys participating in community service on campus.
Laura Boning Zhu, Media Manager – Chinese Content 
laurazhu@nullbestdelegate.com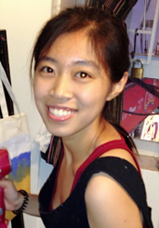 Laura Boning Zhu is currently a junior at Columbia University, concentrating in Chemical Engineering. Laura was born in China, and her family lives in Sudan. She started to participate in Model UN at her high school, Khartoum American School, and she fell in love with it ever since. Laura is very passionate about politics and international relations, and she is very excited to continue with the Best Delegate team!
Logan Park, Media Associate – Asia East (South Korea, China, Taiwan, Hong Kong, Japan)
loganp@nullbestdelegate.com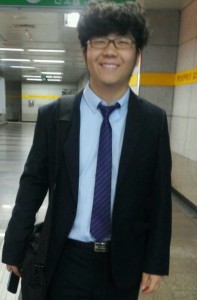 Logan is a freshman at Kyung Hee University in Korea majoring in International Studies. He wishes to become an international negotiator in the future. During his high school years, Logan participated in MUNs to see what it is like to work as a negotiator on international stage. Ever since, he fell in love with MUN and have been passionately pursuing MUN career. Though he grew up in Korea, he also has an experience serving as a chair for an international MUN. This summer he served as a Model UN trainer for the WFUNA camp and worked with Ryan and Kevin. Having been inspired by the co-founders, he decided to join the Best Delegate and disseminate the passion and motivation to larger number of students.
Aparajita Rao, Media Associate – Asia Southeast (Singapore, Malaysia, Thailand, Bangladesh)
arao@nullbestdelegate.com
Aparajita – better known as Pari – is now in her seventh year of being involved with MUNs. Currently the Secretary General of Durham MUN in the UK, she has been involved in training, chairing and being a delegate at several other MUNs in UK and India. Her MUN career started with Sophia Model UN in India with a passion and someday, she hopes to translate this passion into a full-fledged career with the UN. When not MUNning, Pari works on the Exec of Student Community Action at Durham, the International Students Association and studies for her final year in Business Economics at Durham University. She also likes drinking tea and saying things like, "Suit Up" and "Allons-y".
Indah Gilang, Media Associate – Asia Pacific (Indonesia, Australia, Philippines, New Zealand)
indahgilang@nullbestdelegate.com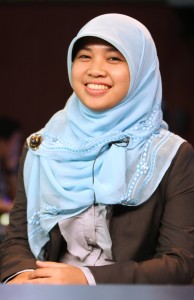 Indah is a prominent MUN leader in Indonesia. Having debuted her MUN career during freshman in Universitas Indonesia in 2009. she was crowned "Diplomacy Award" at Harvard World Model United Nations 2011. In 2012, she served as the Secretary General of Model UN in @america, in cooperation with Indonesian Student Association for International Studies and U.S. Embassy Jakarta. She is now at the front line of MUN education and training in Indonesia, serving as the coach or the speaker in several high schools and universities throughout the country.
Abrar Nadroo, Media Associate – Africa (Ghana, Mauritius, Nigeria, South Africa, Kenya)
abrar@nullbestdelegate.com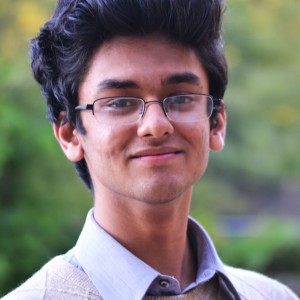 One of the few fortunate enough to discover Model UN at a young age, Abrar is going into his sixth year of Model UN as a junior at Syosset High School. He is an active member of Syosset Model United Nations, and enjoys cultivating his passion for international affairs alongside a group of like-minded individuals with a thirst for knowledge and an eagerness to tackle global issues.  When he isn't competing for SyMUN, you can find Abrar participating in science research, debating for his school team, or flipping through his sizable collection of Time magazines. As he continues to embrace the rewarding experiences that Model UN has to offer, Abrar hopes to instill in others the same passion and global affairs that he has imbibed through Model UN.
**
Emily Block, Partnerships Manager
emily@nullbestdelegate.com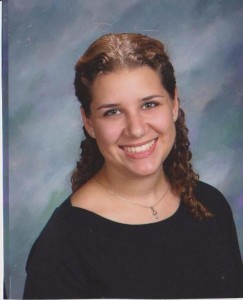 Emily is a junior at  the University of Connecticut and is a Political Science/Human Rights double major. Although she discovered Model UN only a few years ago during her junior year in high school, she quickly fell in love with MUN after attending her first conference. Emily served as the President of the Trumbull Model UN club and as the Secretary-General of the inaugural Trumbull Model UN Invitational. She is currently the Chief of External Relations for  UCONN Model United Nations (UCMUN), has served as the UCMUN Director of the Human Rights Council. She is also the Youth Development Intern for the American Red Cross and is the co-founder and president of the UCONN Undergraduate Human Rights Discussion.
Marta Canneri, Partnerships Manager
marta.canneri@nullbestdelegate.com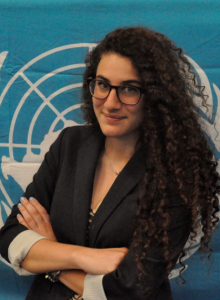 Marta is a sophomore at McGill University studying History and Classics with a minor in International Relations. She has been active in Model UN for years, participating both as a delegate and staffer on the High School and College circuits. She began working at Best Delegate as a Media Associate last year, and has since also worked as a Summer Programs Counselor, where her love for the educational side of MUN was solidified. Model UN has shaped Marta's interests, high school and college experiences, and future career aspirations, and she continues to work with Best Delegate to help MUN have the same effect on students everywhere. In her free time, she enjoys obscure historical facts, MUN puns, and procrastinating by reading productivity blogs.
Sabrina Ostrowski, Partnerships Manager
sabrina@nullbestdelegate.com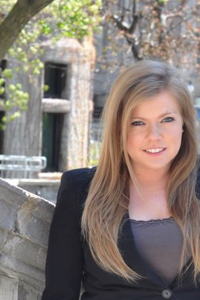 Born in Montreal, Sabrina studies International Management and International Relations at McGill University. Her Model UN career started as a delegate at Marianopolis College and quickly escalated, taking on every imaginable position of the MUN world, from Head Delegate to Crisis Director, to Secretariat member for McMUN. Sabrina recently represented Canada at the Youth G8 Summit in London as Minister of National Defence, a specialty she has developed through her MUN debating and work experience in military aviation. She is interested in all things international and has taken it upon herself to always take the road less traveled. She has studied 7 languages and traveled to 40 countries, a count she is actively trying to increase. She hopes to one day work in Foreign Policy or within an international organization.
Jessica Shin, Partnerships Manager
jessicashin@nullbestdelegate.com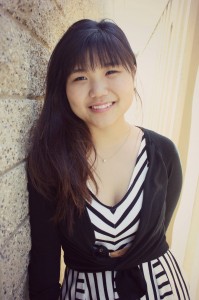 Jessica first discovered her passion for international relations, inside of her history classes. Motivated to learn more about current events, Jessica quickly became involved in Model United Nations during her freshmen year of high school. At her very first conference, Jessica fell in love with the vigorous debates and diplomacy delegates brought to the conference. After hours of heated caucusing and debating, at her first MUN conference, Jessica received the Best Delegate Award. Currently, Jessica is a senior at University High School in Irvine, California and serves as the Secretary General of her MUN Program. In college, she wishes to major in International Relations or History in college and hopes to continue Model United Nations in the collegiate level. Outside of Model UN, Jessica participates in Mock Trial and Junior State of America, and also adores listening to her Pandora playlist.
Jullian Bao, Marketing Manager
jullian@nullbestdelegate.com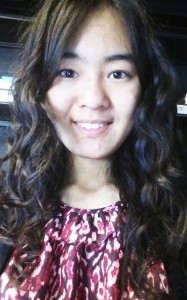 Jullian is a first-year at the University of Chicago majoring in political science. Though born in New Orleans, Louisiana, Jullian grew up in Edison, New Jersey, where she joined Model UN at the end of her 8th grade year. Jullian debated with the the JP Stevens Model UN team throughout high school, and looks forward to continuing with UChicago's MUN organizations this year. In her free time, Jullian keeps up with DC politics and congressional brinkmanship, an interest that really does use up all of her free time.
Shreshta Balachandar, Product Manager – Online Education
sbalachandar@nullbestdelegate.com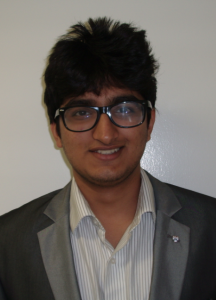 Shreshta is currently a freshman at the University of Pennsylvania majoring in International Studies and Business with a minor in Japanese. Having grown up across 3 countries (India, France and Japan), he has developed a deep interest in economics and international relations. Although he has only participated in Model UN since his junior year of high school, he is significantly obsessed and has attended numerous conferences as a delegate and staffer. He describes participation in Model UN as one of his turning points in life, and is continuing with it at the college level. He is particularly enthusiastic about crisis committees, but enjoys any other type of committee. Outside of Model UN, he is on the sponsorship team for the Wharton India Economic Forum and the Penn Ski Team.
Gordon Tsai, Product Manager – Online Education
gtsai@nullbestdelegate.com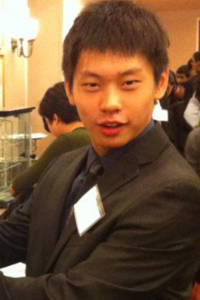 Gordon Tsai attends the University of Texas at Austin. Born in Taiwan, he moved to the states early on in his childhood. He began his Model UN career in his freshman year of high school and now serves as the President of his high school's team. He's been to a variety of conferences such as HAMUN, CTMUN, RUMUN, and JHUMUNC. In his free time, he practices Wushu, a form of chinese martial arts and also enjoys reading and keeping up with politics.

Chris Talamo, Events Manager
talamo@nullbestdelegate.com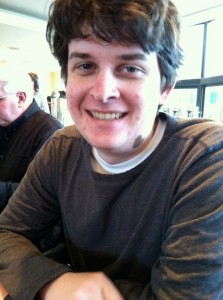 Although Chris hails from sunny Southern California, he has participated in and managed MUN conferences across the United States. He first fell in love with MUN while participating in crisis committees in high school and while serving on the secretariat of Mission Viejo High School's conference. While attending Dartmouth College, he served as one of the first Secretaries-General of DartMUN and ran two triple-committee crisis simulations at Yale's SCSY conference. In 2009, he joined NHSMUN as its first crisis director, and eventually served as its Director-General in 2011. Chris now works in the private sector as a consultant, but his unabated love for MUN continues as he strives to make sure it remains a rewarding and accessible opportunity for students everywhere.