About Best Delegate
Our Mission:
Train today's students into tomorrow's
leaders through Model United Nations
Why Model United Nations?
We believe Model United Nations is the single best activity for preparing future world leaders. Model UN introduces young people to the world's most biggest problems in peace and security, human rights, and sustainable development — and inspires them to find global solutions. Model UN gives students a chance to learn about different countries, foreign policies, and most importantly to critically think about issues from multiple perspectives and points of view different than their own.
We believe that Model UN teaches students much needed 21st century skills. Students learn how to research, write, speak, and negotiate. Students get the opportunity to lead their peers and organize large-scale conferences. These are skills that colleges look for and that employers value. But most importantly, these are skills that students will use throughout their lives as they grow into positions of leadership. We believe that the students who do MUN today will change the world one day.
Who is Best Delegate?
Best Delegate is the world's leading expert on Model United Nations.
Best Delegate organizes Model UN training programs at university campuses and schools in twenty countries throughout North America, Latin America, Europe, the Middle East, and Asia. Our flagship training program is the Model United Nations Institute by Best Delegate held at multiple universities across the United States.
We work with major non-profit organizations to develop Model UN programs. Our partners include the World Federation of United Nations Associations (WFUNA), UNA-USA Global Classrooms, THIMUN Qatar, Montessori Model United Nations, and many others. Our work has been observed by the United Nations Department of Public Information.
We run the world's most popular website on Model UN, BestDelegate.com, which is read by over 600,000 readers from 190+ countries and territories annually. The website has been featured and cited in The New York Times and the Huffington Post.
Best Delegate was co-founded in 2010 by Ryan Villanueva and Kevin Felix Chan, who met at a high school Model UN conference in Southern California. The two kept in touch on the college circuit and by volunteering for UNA-USA's Global Classrooms conferences, and eventually decided to leave their corporate jobs to turn a blog that Ryan had started from his dorm room at Yale into a global education organization dedicated to helping others succeed in Model United Nations.

Meet the Team
Ryan Villanueva, Co-Founder
ryan@nullbestdelegate.com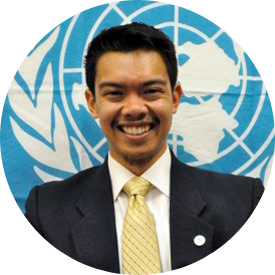 Ryan has participated in Model United Nations for over 13 years, starting as a high school freshman and has since attended more than 130 MUN conferences.
Ryan attended Mission Viejo High School, where he took Model UN as a class and served as Secretary-General of his high school's MUN conference. Throughout high school, Ryan won multiple Best Delegate awards, including the Award of Distinction in the Security Council at the 2004 National High School MUN conference, and received over $20,000 in public speaking scholarships.
Ryan continued to participate in Model UN at Yale University, where he won Best Delegate awards at the Harvard National MUN and University of Pennsylvania MUN conferences and served as Secretary-General of the Security Council Simulation at Yale. Ryan also volunteered for the UNA-USA Global Classrooms MUN conferences in New York City and Los Angeles.
After graduating in 2008, Ryan worked at Goldman Sachs in its New York City office. Ryan was a risk analyst in Corporate Treasury, which managed the firm's liquidity, funding, and capital risks throughout the global financial crisis.
In 2010, Ryan left Wall Street to start Best Delegate. Read more about Ryan and why he decided to leave his job for Model UN here.
Kevin Felix Chan, Co-Founder
kfc@nullbestdelegate.com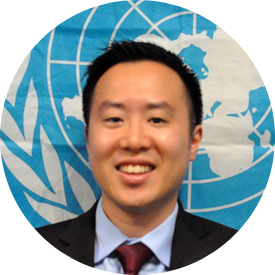 Kevin — also known by his initials "KFC" — has attended nearly 100 Model UN conferences in the past 13 years. He served as Head Delegate for UCLA's Travel Team and as Secretary-General for UNA-USA's Global Classrooms conferences in New York and Los Angeles, UCLA's college conference, and Rowland High School's conference.
Kevin has spoken at the United Nations, where he introduced UN Secretary-General Ban Ki-moon at the General Assembly Hall, and at conferences hosted by Yale, Princeton, and Stanford. Prior to co-founding Best Delegate, he graduated from the AT&T Leadership Development Program and held senior management positions in marketing, operations, and sales in San Francisco and Atlanta.
Kevin received his B.A. in Political Science from UCLA, a Certificate in Financial Management from Cornell University, and a Certificate in International Studies from Fudan University in China. A native of Los Angeles, Kevin has traveled to 40 countries and has studied five languages.
Read more about KFC and why he decided to leave his job for Model UN here.
Laurabeth Goldsmith, Program Manager
laurabeth@nullbestdelegate.com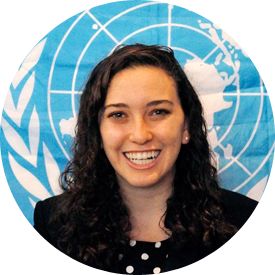 Laurabeth is a recent graduate of Emory University where she studied Political Science and Community Building and Social Change. Laurabeth started competing in Model United Nations her freshman year of high school and has gaveled numerous times at prestigious conferences around the country. Laurabeth served as President and Head Delegate of Emory Model United Nations, helping to enhance the teams training and bringing the team into the top twenty of nationally ranked teams. Laurabeth believes in the power of diplomacy and cross-cultural diversity and has traveled internationally teaching human rights and self defense in North America, Asia, Africa, and Europe. Laurabeth's passion for Model United Nations was sparked by hearing Secretary General Ban Ki-moon speak in Washington DC.
Avik Chakravarty, Program Manager
avik@nullbestdelegate.com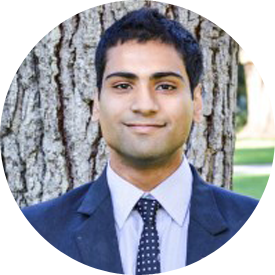 Avik Chakravarty is recent graduate from the University of California, Berkeley with a degree in History. He has participated in Model United Nations for 8 years, and began as freshman in high school. When Avik began attending UC Berkeley, he joined the organization Berkeley Model United Nations, and eventually served as the Chief of Staff in his final year. He has worked with Best Delegate since the summer of 2013, and has experience teaching Model United Nations in the USA, China, and Korea. In his free time, he enjoys playing soccer, FIFA 14, and the drum set.
Erik Leiden, Program Manager
erik@nullbestdelegate.com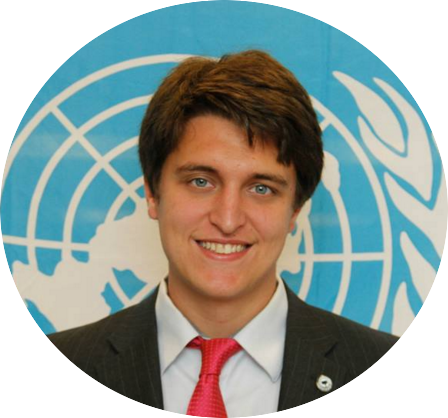 Erik Leiden is a recent graduate of The Ohio State University, where he studied World Politics. He has participated in Model for 9 years, culminating in serving as Secretary General for Ohio State University Model UN (OSUMUN) and Global Classrooms Middle School Model UN (GCIMSMUN).  He has worked with Best Delegate since Autumn 2014,  and has taught Model UN in Italy, India, South Korea, Honduras, and across the United States. Erik has worked closely with the UN Department of Public Information and World Federation of United Nations Associations teaching UN4MUN Model UN Procedure and organizing the WFUNA International Model United Nations (WIMUN), in addition to managing BestDelegate.com and many other Best Delegate projects.
Aaron Kalafarski, Program Manager
aaron@nullbestdelegate.com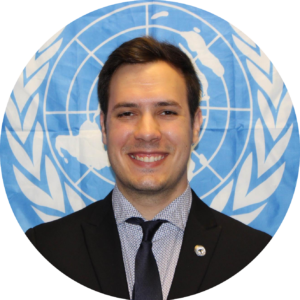 Aaron began his Model UN journey in 2008 as a Sophomore at Gulf Coast High School and eventually become the Secretary-General of University of Florida's high school conference GatorMUN. Participating in Model UN inspired Aaron to major in Political Science during University and after graduating in 2015 he moved to South Korea to teach English to elementary, middle school, high school, and University students as well as adults. He also served as the Editor-in-Chief of Best Delegate's Media Team from 2015-2016. Aaron returned to the United States during the summer of 2016 to serve as a Program Manager for the Model UN Institute. In his free time he enjoys playing sports, sharing stories, and consuming pop culture. He is excited to be joining the Best Delegate team full time!
Conna Walsh, Program Manager
conna@nullbestdelegate.com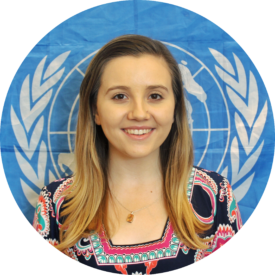 Conna's experience in MUN began in 2007, when she joined the MUN team at the Manlius Pebble Hill School in Syracuse, NY. After participating throughout high school, Conna joined the Cornell International Affairs Society (CIAS) MUN team at Cornell University, where she served as Director of Training. She also served as the Chief of Staff and Director General for the Cornell Model United Nations Conference (CMUNC). Conna graduated from Cornell in 2015 with a degree in China & Asia-Pacific Studies, and since then has been living and working in Boston. When she's not being a MUN fanatic, Conna enjoys exploring Massachusetts, attempting to learn how to cook, and listening to Bob Dylan. Having worked with Best Delegate in the past, Conna is thrilled to once again be a part of the team.
Global Media Team
The Global Media Team is responsible for writing resources, advice, and news on the BestDelegate.com website. The team includes:
Senior Leadership Team
Editor-in-Chief: Conna Walsh (conna@nullbestdelegate.com)
Editor of Training Resources: Richard Zhao (richard.zhao@nullbestdelegate.com)
Editor of MUNI Alumni Board & Community Content: Lala Kumakura (Lala@nullbestdelegate.com)
Best Delegate Social Media Specialist: Natalia Daza (natidazani@nullbestdelegate.com)
MUN Institute Social Media Specialist: Elaine Miao (Elaine.Miao@nullbestdelegate.com)
Media Associates of Training
John Salchak: (John.Salchak@nullbestdelegate.com)
Pinar Sezgin: (Pinar.Sezgin@nullbestdelegate.com)
Ayush Saxena: (Ayush.Saxena@nullbestdelegate.com)
Satya Amin: (Satya.Amin@nullbestdelegate.com)
George Mullens: (George.Mullens@nullbestdelegate.com)
Media Associates of Community Development
Sam Povey: (Sam.Povey@nullbestdelegate.com)
Joey Moore: (Joey.Moore@nullbestdelegate.com)
Chea-Mun Tan: (cheamuntan@nullbestdelegate.com)
Rose Jacobs: (rose.jacobs@nullbestdelegate.com)
Media of MUNI Alumni Board
Kristen Corlay: (kristen@nullbestdelegate.com)
Alexandros Economou: (Alexandros.Economou@nullbestdelegate.com)
Jonah Miller: (Jonah.Miller@nullbestdelegate.com)
Contact Us
Email:
Phone: (646) 308-1411
New York Office:
295 Madison Avenue, 12th Floor
New York, New York 10017