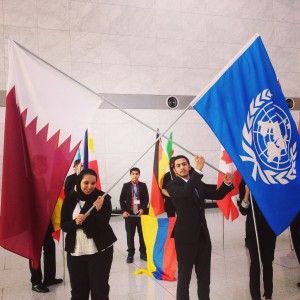 THIMUN Qatar and Best Delegate are seeking an Arabic MUN Program Coordinator to train today's students in the Middle East into tomorrow's leaders through Model United Nations. This is a one-year paid contract to create Arabic-language Model UN content and teach Model UN in Arabic at events across the Middle East and online.
The ideal candidate is fluent in Arabic and experienced in Model United Nations; able to work independently, as a lot of work will be done remotely using web-based technology; enjoys travel and is able to travel to the Middle East on multiple occasions; and be a good fit for the working cultures of THIMUN Qatar and Best Delegate.
Applications are due May 30, 2014. Click here to learn more about the position and how to apply.