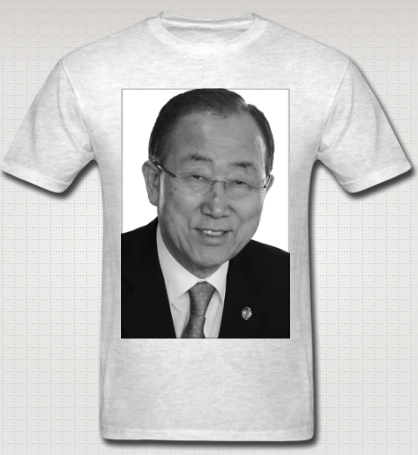 The deadline for the Best Delegate T-Shirt contest has been EXTENDED to Monday, April 18! Voting will begin promptly on Tuesday, April 19, so no more extensions will be granted for the opportunity to win Free T-Shirts for your Model UN team, or other free swag from our Best Delegate store. You can read the details of the contest below.
---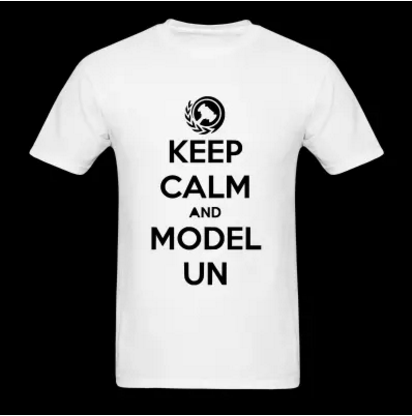 Best Delegate is excited to announce that we will officially be launching our online Model UN Apparel Store! We'll be launching options for fun Model UN T-Shirts, Hoodies, Phone Covers, and more so you can let your Model UN spirit shine. To celebrate the launch of our store, we are hosting a Model UN T-Shirt contest for all of you creative MUNers out there! Sound like it something up your alley? Check out these awesome prizes for the winners!
First Place will receive 10 Free T-Shirts of their design for their Model UN club, as well as recognition on our website.
Second Place will receive a $50 credit to use in the Model UN Apparel Store, as well as recognition on our website.
Third Place will receive a $25 credit to use in the Model UN Apparel Store, as well as recognition on our website.
Here are the rules:
The theme of the shirts is Model UN, not Best Delegate. Any Model UN themes, jokes, or cool designs are eligible for participation! Entries must all be appropriate for all ages of students, and all ages of students are eligible to submit designs.
Designs can be Front or Front and Back of T-Shirts, but should use no more than 2 colors outside of the base color. (For example, a black shirt could use blue and white).
All submissions should be sent in using the form below and submitted in .eps, .jpg, or .png format (.jpg and .png files must be more than 200 DPI).
Best Delegate reserves the right to reproduce any designs submitted for us in the Model UN Apparel Store.
Submissions should be sent in simply as the design, not as the design on a T-Shirt outline.
The winners will be determined by a vote of Best Delegate readers, and the winning design will be featured as an option in our store online!
The window to submit designs closes on April 18, so get designing! If you have any questions, contact erik@nullbestdelegate.com. Voting will open once the submission window closes April 18!