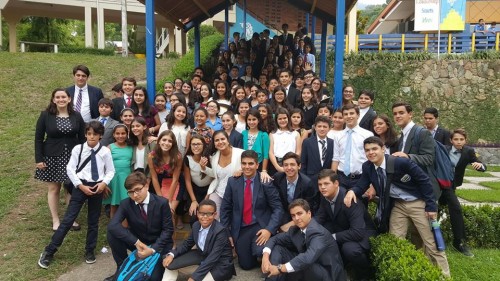 From September 22 to 27, Ryan, Laurabeth, and I visited Escuela Internacional Sampedrana (EIS) in San Pedro Sula, Honduras, to host a Model UN Workshop for their Model UN and Model OAS teams. This was Best Delegate's fourth year working with the team, and we've seen them grow into one of the top programs in Central America, winning delegation awards at HACIA Democracy, Harvard Model Congress Brazil, and several other conferences over the past year.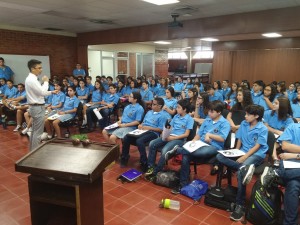 EIS is trying to build up its team for future success, so we taught three different tracks at the program: a novice track for the new High School and Middle School delegates, an Advanced Track focusingon advanced delegate skills and crisis, and a Leadership Track to help the seniors and juniors pass on their expertise and strengthen their program throughout the year. We worked with 140 students and an additional 11 advisors while at EIS, and were able to see how they're setting up their team for long-term success.
Strengthening the Local Model UN Community
After three days of training for students at EIS, the school partnered with the Association of Bilingual Schools of Honduras (ABSH) to run a workshop with 15 different Honduran Model UN programs present. At this workshop we went over delegate skills, conference organizing, and how to run a successful program with 90 students and 30 advisors from across the country. By building a strong local Model UN Community, all schools benefit- you can have local conferences hosted by different schools throughout the year, with stronger and stronger competition, making the entire local circuit more competitive whencompeting with other teams.
Internal Training and Knowledge Sharing
At EIS, students can get involved with the Model U.N. program starting in the 6th grade. With a greatteam of advisors and experienced delegates within the program, these students starting the earliest have 7 years to gain knowledge and become stronger delegates throughout their middle school and high school careers. The most important component of this, however, is the training, practices, and lessons run by the Seniors and Juniors. With a core of students that have won awards at major international conferences, EIS is working hard to leverage this expertise to build a sustainable program that can grow stronger every year.
Strong Parent Booster Club and Supportive School Administration
"It takes a village to raise a delegate". This phrase is exemplified by the EIS Model UN Program, with so many advocates seeking to strengthen the organization as much as possible. With a school administration bring resources, advisors, and attention to the program to make sure these students have everything they need, this team is already set up for success. However, what puts their program over the top is theintense support of their Parent Booster Club. Supportive parents make sure students can get to conferences and practices, bring along snacks and concessions to events, help raise funds for traveling, and form a strong network in the school and community working for the success of the Model UN Program.
With all of these unique components, EIS has built one of the strongest programs in the region, and is working to carry this success far into the future. Thanks to JuanSantamaria, Bessy Arriaga, Samantha Burbidge,and the entire EIS MUN program and ABSH b
oard for bringing us out for another great visit to Honduras!