Honorable Delegates, Advisors, and Burners,
Best Delegate welcomes you to attend a brand new MUN conference unlike anything you've ever seen. It takes place in the middle of the desert. No accommodations will be provided whatsoever. You must bring your own food and water, enough to last for a week, or else you risk dehydration and starvation. And forget Western Business Attire — any attire at all is completely optional!
It will be the biggest, craziest, and warmest MUN conference ever attempted — welcome to BurningMUN!

BurningMUN will take place from August 26 to September 1 in Black Rock City, Nevada. About 50,000 delegates are expected to attend, making this the world's largest MUN conference ever. Delegates will be coming from all over the world. A few delegates might even be from out of this world…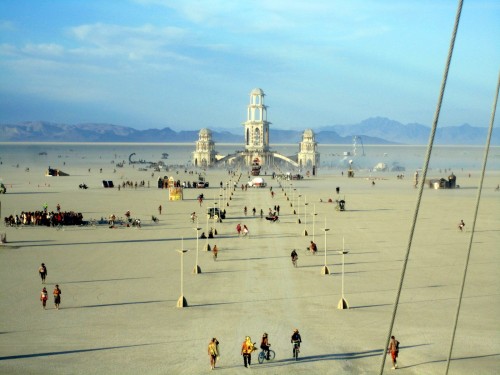 The theme of the conference is Cargo Cults, referring to…well, we don't actually know what it means, but you can Wikipedia it. There will be 1 committee, the Alien Rights Council. The topics are the Universal Declaration of Alien Rights, Elimination of Discrimination Against Sparkle Ponies, and Education as the Solution to Everything Because Children are Our Future.
Delegates will make up their country assignments upon arrival. Dibs have already been called on The United Sadists of America, the Republic of Cornea, and the Democratic People's Republic of Cornea. Delegates are also free to represent NEOs (non-existent organizations) such as Habitat for Insanity and Alien Rights Watch.
Every night of the conference — and pretty much the entire day — will feature cultural performances by singers, dancers, spinners, hoopies, and sparkle ponies. Basically, BurningMUN is a delegate dance for 7 straight days. With fire. And dubstep. A lot of dubstep.
We have the most open technology policy of any conference. You are welcome to use laptops, smartphones, and 40,000-watt speakers in committee. Just keep in mind there's no electrical outlets, Internet access, or cell reception. You actually need to bring your own power generator.
BurningMUN's educational philosophy is that the experience is what counts and awards don't matter yada yada. But the Best Delegate Rankings methodology is based on conference size and BurningMUN is 20x bigger than any other conference. So whoever wins Best Large Delegation will be #1 on the Best Delegate Rankings for All Time!
And to kick off the conference, we're excited to bring in the most inspiring keynote speaker ever. He credits MUN with not only helping him get into an Ivy League school and work on Wall Street, but MUN also inspired him to leave everything behind to work on his dragon punch and become the world's greatest warrior. Our keynote speaker is Ryu from Street Fighter!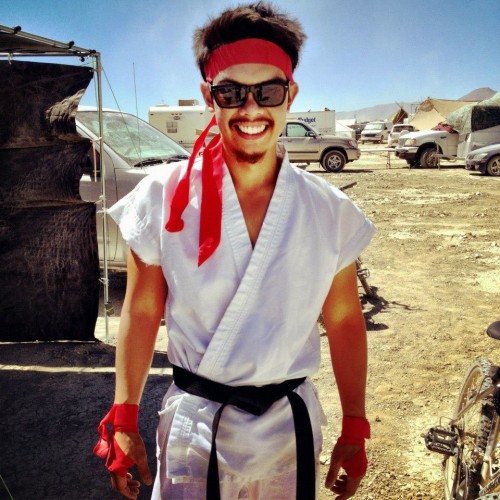 Register for BurningMUN today! Oh wait, tickets are sold out…
April Fool's Day everyone! No, we are not actually organizing an MUN conference in the middle of the desert — but we did get our Burning Man tickets! We're excited to go, and if you'll be there too, look out for Camp BurningMUN! See you at home!
)'(