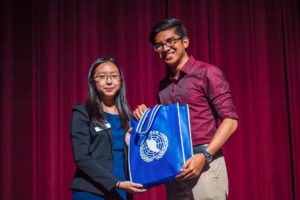 The 14th annual session of the Malaysian Model United Nations Conference took place from April 21 to April 23, 2017 in Kuala Lumpur, Malaysia. Seventeen schools from all over Asia visited Mont'Kiara International School to partake in the 3-day conference for middle school students. Delegates had the opportunity to choose from 13 different committees with topics ranging from ensuring the freedom of press in North Africa to India's ownership of nuclear weapons.  This year, MYMUN partnered with InMutual to offer delegates an online-experience to keep in touch and share their conference experiences with other delegates before and after the conference.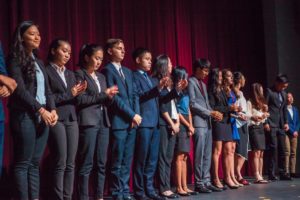 The theme of this years MYMUN conference was Securing Stability. The first day of the conference therefore started delegates off with an Opening Ceremony surrounding the conference's theme, in which also included a guest speaker, Syed Saddiq Syed Abdul Rahman, to share his thoughts and personal opinions on what it means to secure stability. The Opening Ceremony also included a presentation alongside a dance performance.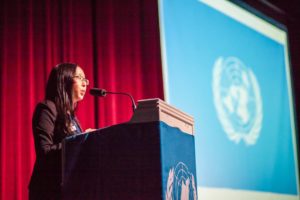 After the Opening Ceremony, opening speeches and lobbying commenced in all committee rooms. Lobbying gave delegates the opportunity to openly share their opinions in hopes of drafting a resolution to be debated. The next two days of the conference saw extremely fruitful debate and discussion on all committee issues. Under the direction of capable and experienced Student Officers, all delegates were extremely enthusiastic and willing to share their nation's opinions on the issues at hand. To view a summary of MYMUN XIV, view the MYMUN 2017 Closing Ceremony Video by clicking here.