Datin Paduka Marina Mahathir is a distinguished social and political author and activist in Malaysia.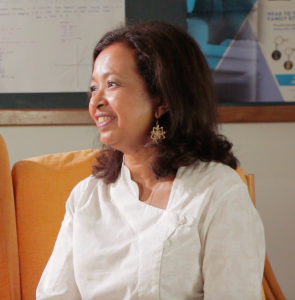 She frequently speaks on issues regarding Islam, HIV/AIDS, and gender and women's rights. In 2010, Mahathir was awarded the Malaysian United Nations (UN) Person of the Year for her regional and international involvement in HIV/AIDs and gender empowerment. Datin Paduka Marina Mahathir is also the daughter of Malaysia's former Prime Minister, Tun Dato' Seri Dr Mahathir bin Mohamad.
Datin Paduka Marina Mahathir was the guest speaker of the 13th annual session of the Malaysian Model United Nations (MYMUN) Conference. Before she delivered her speech on the conference's theme, 'Advancing Equity,' I had the pleasure of interviewing her on her stance on Equity verses Equality.
Chea-Mun: Can you tell me a little bit about yourself?
Datin Paduka Marina Mahathir: I am Marina Mahathir, I am a writer and an activist. I write columns in the local English paper and I have done that for over 20 years. I have also been active in many social courses, first in HIV aids. I have lead the Malaysian AIDS council for 12 years. I now work mostly on women's rights, particularly Muslim women's rights, but human rights in general.
Chea-Mun: Why do you believe Equity or Equality is important?
Datin Paduka Marina Mahathir: The main goal that we should be tackling is equality, because there really is no reason to treat another human being as unequal to you for whatever reason, whether it is because they have a different gender, race, nationality, social status, etc. The way to do that is to recognise that there are these differences, and find a way of making sure these differences are not what stands in the way of equality, or used as an advantage for equality. The idea is to give people an equal chance and to be fair.
Chea-Mun: Why do you think Equity or Equality is not only important worldwide, but especially in Malaysia?
Datin Paduka Marina Mahathir: I think every country has its inequality problems and social injustice problems. In Malaysia, in terms of economic development, we are ahead of a lot of other countries in the developing world. However, there are still gaps which need to be addressed.
Chea-Mun: Do you have any last remarks on Equity or Equality? or any last remarks to the Model United Nations community?
Datin Paduka Marina Mahathir: I think it's fantastic that schools are having these MUN conferences and discussing all of these issues at your age. It's very important to instill these ideas of social justice and inequalities in the world that need to be addressed. Hopefully, when you go out and work, at least some of you will be interested on working on these issues with the UN or NGOs. Even if you go into the corporate world, you still need to be aware and willing to help address these issues.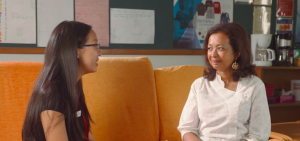 To watch the full interview, click here.