The 2011 Harvard Model United Nations Conference has ended! Over 3000 people gathered for closing ceremonies:

The Dalton School won Best Delegation for the fifth year in a row! Horace Mann won Outstanding Large Delegation — Canterbury won Best Small Delegation — and the Cathedral and John Connon School won Best International Delegation.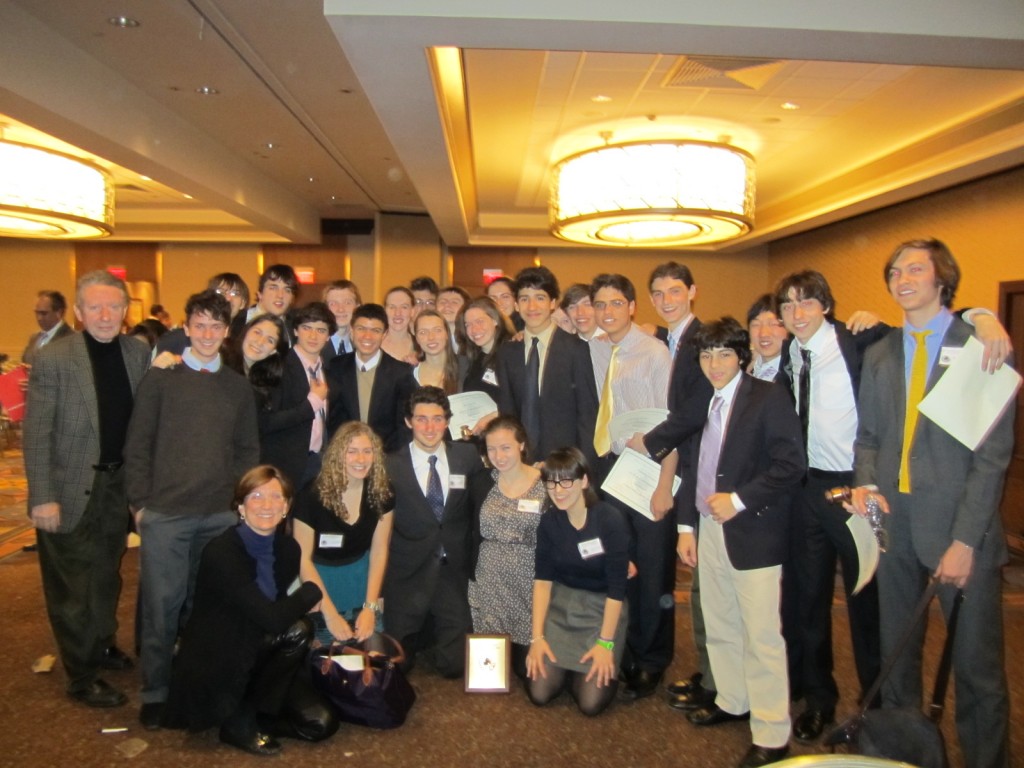 HMUN Secretary-General Alec Barrett gave the conference's final speech, tying together the events that took place this weekend in Boston with events happening around the world — particularly in Egypt:

Congratulations to all delegates, advisors, and staff for a successful conference! And thank you to Alec and the HMUN Secretariat for having me visit!