Harvard Model United Nations Secretary-General Alec Barrett spoke about the impact of technology and social media on Model UN and the world in his opening ceremonies speech — and he's certainly made a point with this year's conference.

The delegate-driven Press Corps committee have been busy capturing the conference's most dramatic moments with blog posts, Twitter updates, and YouTube videos like the above (which was made using a green screen). They're also running a slick-looking blog —
click here
to check it out!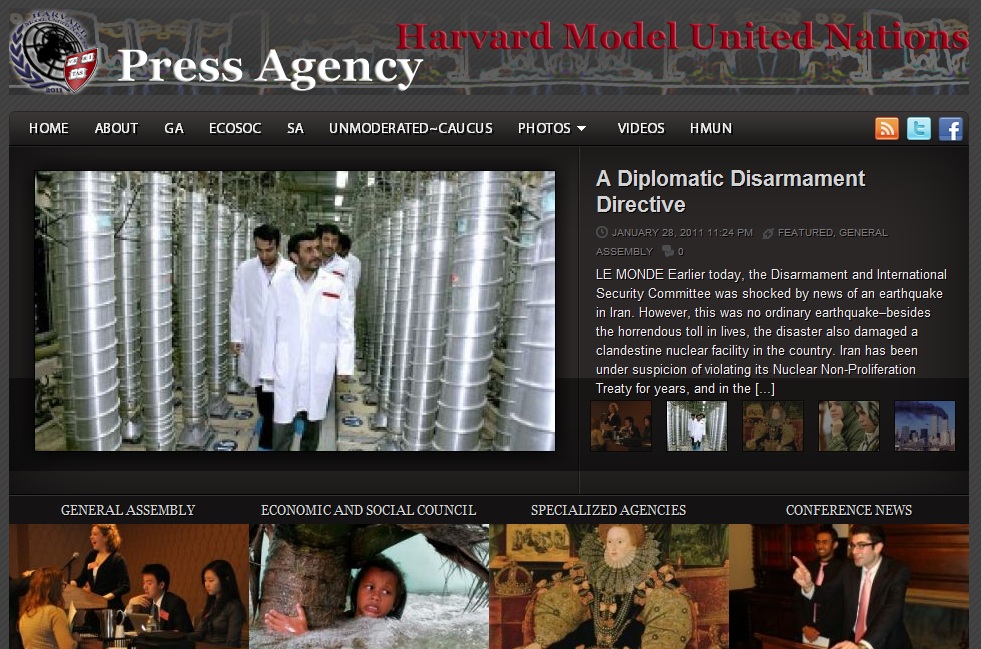 Months before the conference began, advisors were able to submit registration fees via PayPal and register directly through an online conference management system. Directors and moderators have also been using an online speakers list program to run committee.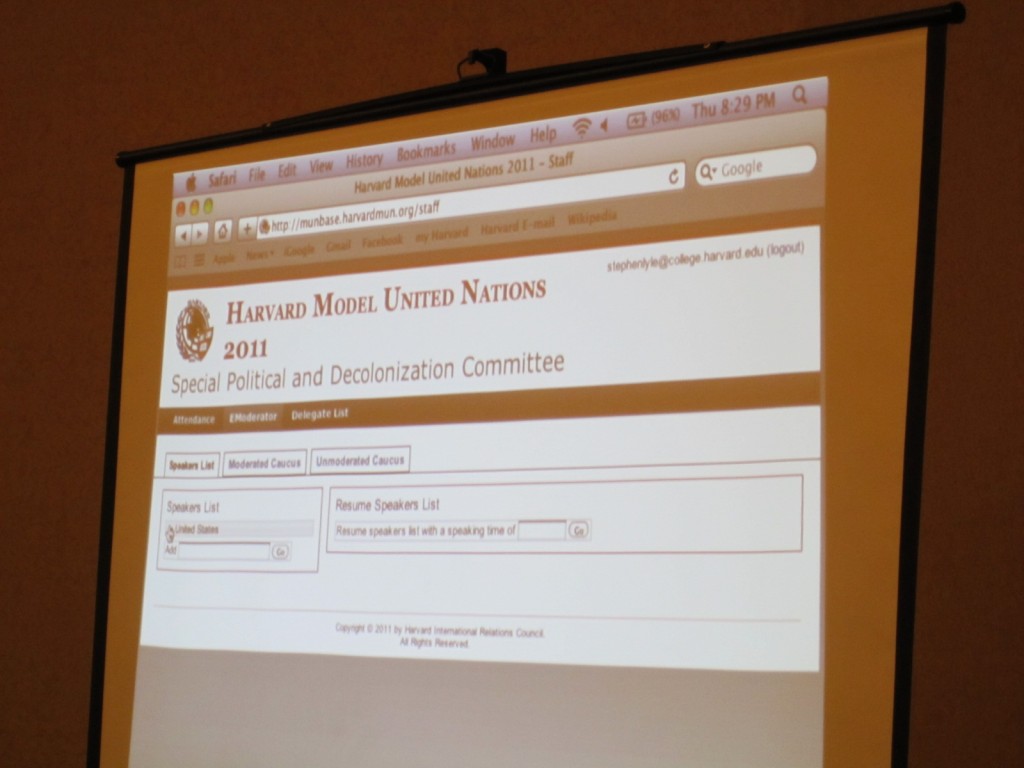 And as I mentioned in an earlier post, opening ceremonies featured several well-made videos and a keynote speech shown live from New York.