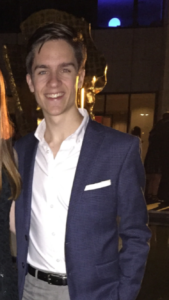 Hello everybody! My name is John Salchak and I will be this year's Editor for Training Content for Best Delegate! I am currently a freshman at the George Washington University in Washington DC studying International Affairs. I started Model UN in my freshman year of high school in Houston, and I got involved in competing and club leadership in any way possible. In college, I compete on the GW travel team and I staff GW's high school conference, Washington Area Model United Nations Conference (WAMUNC), as well as the Chicago International Model United Nations (CIMUN) in Chicago. It is  great working with Best Delegate again. I attended the MUN Institute for both Ambassador and Secretary General Programs and was a Media Associate for Training Content last year, and its great being able to contribute to the MUN community. When I can find time outside of MUN, I love to cook and keep up with my favorite TV shows!
This year's Media Associates for Training Content are an amazing group who are dedicated to producing top-notch articles. We want to be the one-stop source for MUN training for Crisis delegates or GA delegates, or those about to do their 1 st conference or their 20 to Make sure to check in with us regularly for new content ranging from club leadership to researching committees and everything in-between. Below are all of the associate Biographies, so make sure to check out who will be writing the articles this year!
Claire Wyszynski – Media Associate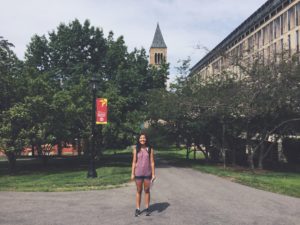 High school junior Claire Wyszynski loves to learn about the world, a passion cultivated in MUN. As a global citizen and club leader, she likes exploring social, humanitarian, and political issues, establishing connections and friendships across states and countries, and teaching MUN research and method to club members. Claire enjoys seeking solutions to international problems with fellow delegates and hopes this collaboration will inspire and create action. Outside of MUN, she runs cross country and track, serves on her school's musical production team and speech and debate club, maintains her own website, and writes for MissHeard Media.
Dhruva Nistane – Media Associate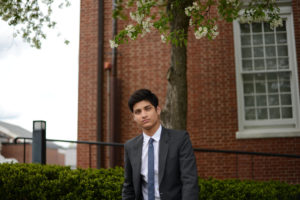 My name is Dhruva Nistane and I am currently a junior at Phillips  Exeter Academy, where I serve as President of Model UN. When I first    started Model UN in middle school, I could barely speak without    writing a speech out word for word. Over time, though, my Model UN    experience has paid off. It has taught me to speak up and get involved    in international politics and issues. It has also helped me to
connect with people no matter what their background. I hope to help  novice Model UNers gain a footing in Model UN through training  resources. Outside of Model UN, I love to watch T.V. shows, especially Game of Thrones and Master of None, and read.
Munahil Sultana – Media Associate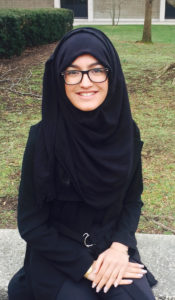 Hey everyone! My name is Munahil Sultana and it is truly an honor to serve as a Best Delegate Media Associate. I am currently a sophomore at Elmont Memorial High School in Long Island, New York. I joined Model United Nations in the seventh grade and I've been an avid member ever since. I am beyond ecstatic to have been given the opportunity to be a Media Associate for a Best Delegate. Best Delegate was my source of preparation back in seventh grade and the content on the website has truly allowed me to be the leader I am today. My journey from a shy, timid delegate to one who isn't afraid to voice her opinion can be traced back to the training I was able to have. Model UN allowed me to step out of my shell and ceases to be just an "extracurricular activity". It is the source of my achievements both inside and outside of a committee room. Over the past three years, I have attended multiple conferences and have won awards such as Best Delegate in the past. Besides Model UN, I am also a member of Future Business Leaders of America (FBLA) as well as multiple honor societies and extracurricular. My passion for MUN is rivaled with my passion for food – specifically brownies – and I love to paint in my free time!
Nathalie Ordonez – Media Associate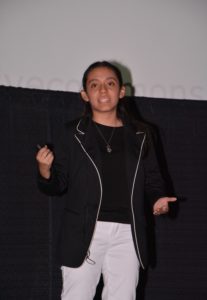 Hello! My name is Nathalie Ordonez but most people call me Nat. I am 16 years old and a senior attending Doral Academy, planning to major in Acting. This is my 3rd year "MUNing" and I am the President of my school's team. Model UN has helped me become more aware of the many situations countries face, making me think what is it that people like me can do to shape the world into a better home. As weird as it may sound, I have always been a huge environmentalist so I always pick to compete in committees like the UN Environmental Programme and the World Health Organization. Outside of MUN I am also a thespian in Doral Academy's Performing Arts program, proudly representing Troupe 6358. Additionally I was a TEDxDoralAcademyPrep speaker in 2016 and speech mentor in 2017. My favorite sport is soccer (Die Mannschaft all the way) and my favorite genre of music is EDM. I am really looking forward to providing insight and sharing my experience with delegates soon!
Priyan Selvakumar – Media Associate
Priyan is a junior at JP Stevens high school in New Jersey where he will be serving as an Undersecretary General of their Model UN Team (ranked in the top 25 by Best Delegate). Best Delegate having been an integral part of his introduction and subsequent love affair with Model UN, Priyan is very excited to be able serve on this team and give back to this amazing community that gave him so much. In addition, he is a year round athlete- running cross country and track- the Executive Vice President of SpeakUp! National, a non-profit operating in 9 states with the aim of teaching children of all backgrounds the joys of public speaking. He is also President and Founder of Digibrand Now, a free marketing and brand consulting service for non-profits across the country. He hopes he can impart what he has learned over the last four years to the next generation of MUN delegates.
Rohan Arora – Media Associate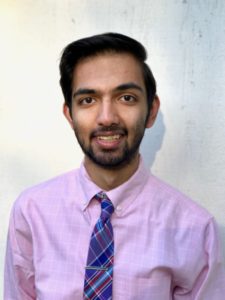 I am a senior and currently the president of TSOMUN, which is a school independent model UN team based in the Tri-state area. I started MUN in seventh grade after a close family friend told me about his experience in a crisis committee, the Drug Enforcement agency in Colombia during the reign of Escobar, and how he managed to win committee by getting Pablo elected as president and laundering his money through the DEA's budget. My personal proudest moment in MUN was in a futuristic JCC, where the United States was fascist and I was the head of Disney. In this committee, I convinced the cabinet to give me the dictator's powers without them knowing. I was executed as soon as they found out but I ran committee for a solid half hour. This year, we're planning on attending PMUNC, EmpireMUNC(NYU), and a third conference which is TBD. I am from New Jersey.