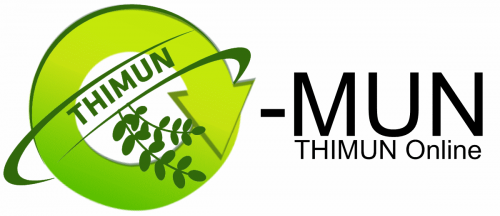 Congratulations to the new O-MUN Student Leaders! On behalf of THIMUN Online Model United Nations, Director, Ms. Lisa Martin would like to make the following announcement:
The announcement of student leadership positions at THIMUN Online has become one of my favorite days of the year. And last night was the much anticipated reveal of the 2014-15 leadership team. This group of high school students from over 21 nations will work to promote and expand the online debate's program.
Our Secretary General, Rohan Sinha, hails from Taiwan, and becomes our first male SG.  He will be supported  by his Deputies Secretary General Andrea He (Asia), Elizabeth Kitange (Africa), Ashish Tharoor (Middle East), Henry Zink (Europe) and Alex Nguyn (Americas). Additionally, O-MUN's specialty programs, also headed up by DSGs include Dylan Sexton (Global Debates), Wesley Chen (Special Conferences), Hana Seita (Moderator Training) , Timothy Shu (ICJ) and Cem Gokmen (Public Affairs). This last DSG position was one developed through discussions with current leadership team members, as they saw a need to focus on educational outreach and needed a person to lead it up. Cem will also continue as our all-important Technology Officer.
Our Global Leadership Team is made up of individuals from almost every continent and together work to provide the logistical support to get debates planned and programs delivered. Kari P-Grau  (USA) will ably continue in the difficult Community Development Officer position, and be supported by Ananya Saxena (UAE) in the Social Media Officer position. Abhishek Patel (Zimbabwe) will take on a new position-Educational Outreach Officer and work to develop Socratic Seminars, Google+ current events discussions and more. Bassim Eledath (UAE) will work in Press and Publications, a busy and increasingly important job. Executive Administrative Officers (EAOs) have the important task of doing outreach in their respective countries and helping to organize debates. Our EAO lineup includes Flo Spiekerman (China), Jay Hyun Park (South Korea),York Wang (Taiwan), Jordan Yoong (Singapore), Zohaib Ahmed (India), Amelia Kenna (Jordan), Anurag Srivastava (Qatar), Sarah Tahir (Kuwait), Alia Al-Amarri (Bahrain), Karan Wadhwani (UAE), Maahir Jusabani (Tanzania), Michael Borger (Germany), Tamer Kabo (Turkey), Rayane Hadder (France) and Amit Arkhipov-Goyal (UK). EAO positions are also pending for several other countries/regions.
This year saw a marked increase in applications, as well as an increased level of experience.  The 2014-15 leadership is our strongest yet, and will ably lead the program into new directions in the upcoming year. Congratulations to all our leaders, both new and returning.  Welcome aboard!