Best Delegate : India Page
Model UN is growing rapidly in India. We want this page to be a meeting place for the Indian MUN community. Here, you'll find links to all the Model UN conferences in India, tips and strategies on how to succeed at Model UN in India, and pictures and videos of MUNers from India.

Want to add an India-based MUN conference to our international database or submit an article about an Indian Model UN conference? Email Rajat at rrh@nullbestdelegate.com or Limaben at limaben.jamir@nullgmail.com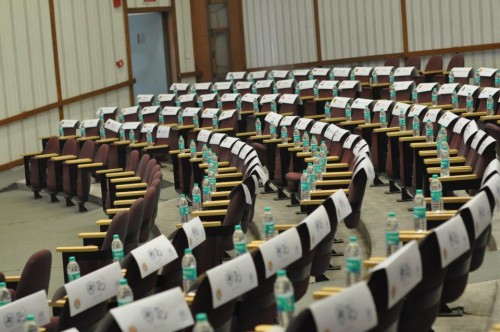 Why Do Model UN in India?
So even though the Indian Model UN Circuit has just caught on in the past few years, there is a lot of potential here and diversity. It is then apt to say that Model UN has indeed surpassed the conventional tag of an "extra-curricular activity" and become much more than just a hobby among Indian students who have taken to the concept with a different sense of passion.
Slowly, it is dawning upon people here that such conferences are not just for students interested in politics and international relations but in-fact, also for students who come from and aim to diversify in different walks of life. Model UN is helping students discover not only themselves, but their potential to make a difference in India, and in the world.
In recent years, the Indian Model UN Circuit has exploded with conferences happening every weekend — sometimes multiple conferences on the same dates.  The peak seasons for Indian Model UN are January to March and August to November. Around 200 conferences took place in 2012, with an estimated 70% happening for the first time.
Click here to read our overview of the Indian Model UN circuit!
Want to get started in Model UN in India? Looking to participate in a Model UN Conference in India? Check out the conferences and articles below!
Success Stories, LiveBlogs and Conference Recaps
Get Started with Model UN
 Popular Articles in India 
Calendar for Indian Model UN Conferences – 2014  (to be updated soon)