Why should you apply for Best Delegate Summer Programs?
Here's reason number one: you like Model UN, you want to be good at Model UN, and you're looking for Model UN training.
At Best Delegate Summer Programs, you'll find the best Model UN training in the world.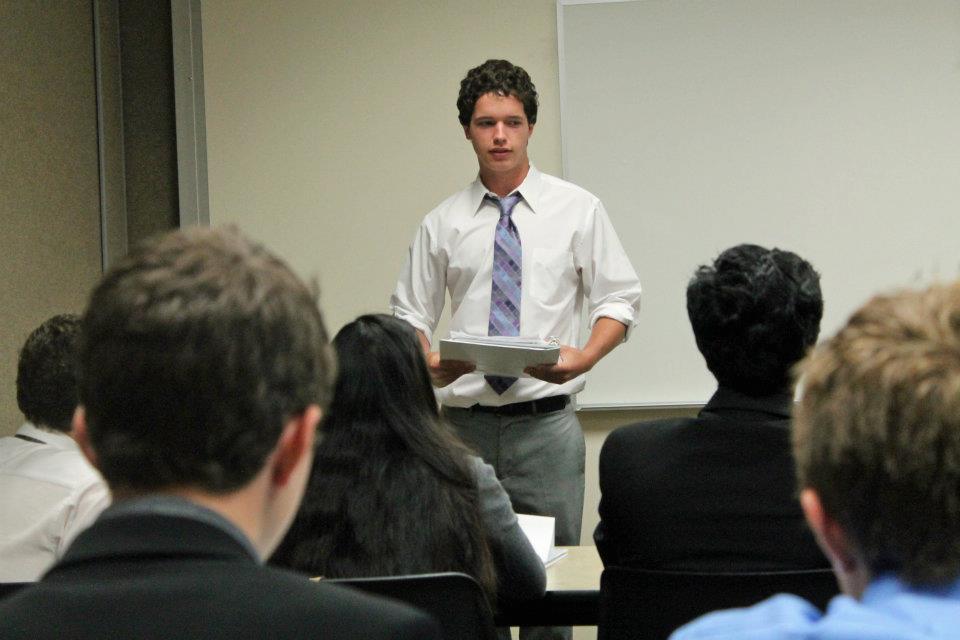 Kevin and I are the lead trainers at each program and we are two of the world's leading experts on Model UN. We've been in Model UN for more than 12 years and have attended over 200 conferences. Our full-time job is teaching Model UN and we've taught 1,000+ students and teachers worldwide.
We've distilled our Model UN expertise into the Best Delegate Curriculum. Each program features workshops on Model UN skills, such as research, public speaking, resolution writing, debate, and negotiation. We'll go over the most popular topics in Model UN, so you'll be ready for any topic you encounter at the MUN conferences you attend next year. And we'll do Model UN simulations throughout each week-long program, where you'll get valuable feedback on what you need to do to improve.
We're recruiting the most experienced MUNers to help us teach each program. You'll work in small groups with college students from top-tier universities and Best Delegate-ranked Model UN teams. You'll also work with teachers, educators, and young professionals with extensive Model UN experience and who are now using their Model UN skills in the real world.
Through our application process, we're admitting students with high leadership potential and who are prepared to become the Best Delegate. Model UN is about students teaching other students, so you'll be working with and learning from the best and most experienced MUNers your age. And you'll leave the program having met and made friends with other smart and sociable delegates, whom you'll meet again — and work with — at MUN conferences throughout the year.
And our Model UN training won't just help you — it can help your entire MUN club. You will walk away from the summer program with materials, activities, and lessons that you can use to help your teammates prepare for MUN conferences. By the end of program, you'll be ready to lead your club, train your teammates, and help them become the Best Delegate, too.
Thank you so much for a miraculous week. I truly enjoyed the camp; it has probably been my favorite MUN experience ever. I learned so much about resolutions, public speaking, debate, social dynamics, negotiation, the list could go on forever and I can't wait to put these new skills into action at a conference.

– Calvin Price, San Juan Capistrano, CA
Model UN is our passion and our profession, and we're bringing our expertise and our A-game to each and every program. No other program can offer the same level of Model UN training that Best Delegate Summer Programs will deliver. Our goal is to transform you into the Best Delegate — the best leader you can be. Join us this summer and you'll find what you're looking for — the best Model UN training in the world.
Ready to become the Best Delegate?