This past weekend, Best Delegate's own Kevin Felix Chan delivered a speech at opening ceremonies at the Contra Costa County Model United Nations (CCCMUN) and we also blogged at the Stanford MUN Conference. This upcoming weekend will be a busy one with Best Delegate out for some triple liveblogging! We'll be at UCLA BruinMUN, McGill SSUNS, and Connecticut UCMUN. Be sure to check us out!
Conference Recaps
This pasts weekend was the West Coast Showdown with the spotlight of the Model UN circuit shining on three conferences held in California:
Contra Costa County Model United Nations (CCCMUN)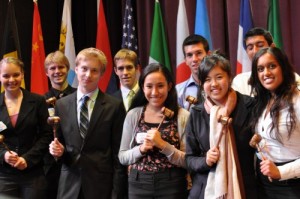 During Kevin Felix Chan's Opening Ceremonies speech, he told delegates that their Model UN journey could lead them to three experiences this weekend: learning about other countries, making new friends, and becoming inspired to change the world. When he asked delegates during my Closing Ceremonies speech who felt like they had experienced each of the three, it seemed as though the entire room had their hands up. And that is evidence of "the dots" that will somehow connect in the future and lead these students to changing the world. Check out our liveblog here!
Stanford Model United Nations Conference (SMUNC)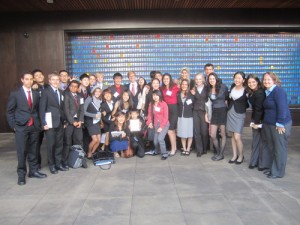 Over 600 delegates attended this weekend's Stanford Model United Nations Conference (SMUNC). At opening ceremonies, Secretary-General Konstantine Buhler challenged delegates to find their passion. He gave out his phone number and asked delegates to send him text messages throughout the conference to describe moments when they felt passionate. By the end of the conference, Konstantine received almost 100 messages — most of them appropriate — in which students described their passions, from discussing Israel-Palestine to traveling through India to international agriculture policy. Check out our liveblog here! 
Santa Barbara Intercollegiate Model United Nations (SBIMUN)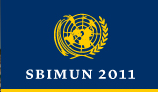 SBIMUN has rapidly risen into one of the largest conferences on the West Coast. It attracted over 300 delegates in only its second year. We'll try to get a recap on this conference, but in the meantime here are the delegation awards:
Best Large Delegation: Claremont McKenna College
Outstanding Large Delegation: University of California, Los Angeles
Best Small Delegation: University of California, San Diego
Outstanding Small Delegation: University of California, Santa Cruz
Conference Previews: Rivalry Week
The second weekend of November is what we like to call "Rivalry Week" here at Best Delegate. It's usually the busiest weekend of the Fall semester with several major conferences taking place, and this is the first time schools from different regions are competing against each other. We'll be featuring SSUNS, BruinMUN, and UCMUN, but there will be plenty of action at major conferences such as RUMUN, BUSUN, SUSMUN, Berlin MUN, and more.
Secondary Schools United Nations Symposium (SSUNS)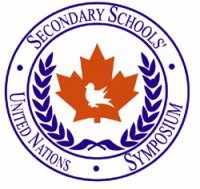 Secondary SchoolsUnited Nations Symposium (SSUNS) will be held from November 10-13. Building on the legacy of our predecessors, this year's SSUNS seeks to elevate the conference experience and experiment with new projects while retaining our tradition of being an instructive endeavor. To this end, SSUNS 2011 seeks to spark an initiative to transform through its theme of 'We Ignite.' In an era of increased geopolitical change, the change in focus from an individual initiative to a collaborative effort has altered traditional precepts and perceptions of politics and power. As the torchbearers of a new decade and at the helm of this transition, we hope that our delegates will be agents of this metamorphosis and together, ignite a passion for change and reform.
UCLA Bruin Model United Nations (BruinMUN)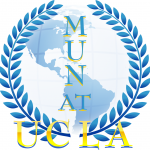 BruinMUN will be held from November 12- 13, on the beautiful campus of scenic UCLA. Once again, Model United Nations at UCLA welcomes high schools across the nation to a competitive simulation of United Nations bodies, NGOs, and international organizations. We hope to provide delegates with an opportunity to explore international issues and ideas in a competitive debate environment facilitated by our dedicated staff. In addition, BruinMUN 2011 will incorporate more specialized agencies, crisis committees, guest speakers and multimedia components to create a truly well-rounded Model UN experience.
University of Connecticut Model United Nations (UCMUN)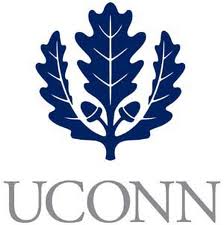 University of Connecticut Model United Nations (UCMUN) will be held from November 10-12. The UConn Model United Nations Conference seeks to foster international awareness through the process of simulation. UCMUN promotes a comfortable yet professional atmosphere for new delegates, while offering challenging committees for seasoned delegates. Realistic committee simulation offers delegates an opportunity to gain confidence in public speaking, negotiation, writing, and teamwork while encouraging students to be active, compassionate leaders.
Upcoming Conferences
Community News
Best Delegate News
Model U.N. News