Please welcome the Best Delegate Spring 2012 team: Jessica Shin, Ashley Inman, Amanda Piazza, Parth Shingala, and Kelly Boehner! At Best Delegate, we look for more than just people who have won Best Delegate awards — we hire people who have taken the initiative to turn others into Best Delegates, too. All five members of our Spring 2012 hiring class have shown leadership at their current level in their MUN careers and have successfully helped out on mini-projects with us in the past, and we are excited about their potential to take Best Delegate to the next level.
They'll be working on several major resources to help improve Model UN preparation and the Model UN experience including a research page, discussion forums, several books, and our summer camps. In addition, Kelly will utilize her experience from a pinnacle of college Model UN leadership to help us develop more advanced resources for teachers and MUN leaders abroad.
Kelly Boehner
Kelly started her Model UN career as a freshman at Brighton High School in the great metropolis of Rochester, NY, known to be both one of the cloudiest and snowiest cities in the United States. After attending her first Model UN conference on a blustery autumn weekend, Kelly was hooked. Nearly a decade after, there isn't a shadow of a doubt in her mind that mustering up the courage to try Model UN was one of the best things she did for herself as a young adult. Not only was Model UN a way to learn more about the international community, it was a way to develop practical skills such as problem solving, public speaking, persuasion, and negotiation. Model UN has also been a catalyst for some of her most important and formative friendships.
Throughout her high school career, Kelly worked on the staff of the UN Association of Rochester Model UN Conference and the Hilton Model UN Conference, both annual mid-size region conferences in Upstate New York. Kelly's Model UN career continued at Cornell where she studied labor relations with a concentration international and comparative labor. Her most gratifying academic experiences in college involved courses that blended topics related to public policy, economic empowerment for disadvantaged populations, and human rights. In particular, Kelly took interest in the rights of migrant workers, increasing women's involvement in civic society, and gender equality initiatives.
Kelly served as President of the Cornell International Affairs Society, head delegate for the Cornell traveling Model UN team, ex-officio member of the Secretariat for the Cornell Model UN Conference, and Secretary-General of the Cornell International Affairs Conference. Since graduating in May 2011, she has worked as a labor relations associate for a large company headquartered in Virginia and puts the practical skills she developed through Model UN use on a daily basis. Kelly is excited to have the opportunity to contribute to the Model UN community by working with the team at Best Delegate.
Amanda Piazza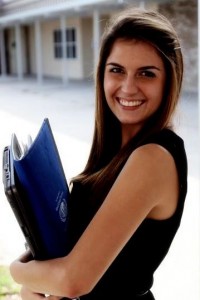 Though young and still advancing her skills in Model United Nations, Amanda Piazza brings her rather developed high school Model UN career to the Best Delegate team. Amanda will be the first to admit that she has an intense passion for international relations, and her four years of Model United Nations experience only drives her to further excel in developing multiple perspectives in the international community.
Amanda currently hails from Port Charlotte High School, where she is a veteran delegate for her Model United Nations team. Amanda began her successes as a sophomore when she won first place with her partner (the founder of MUNmatters) in the Ivy League Model United Nations Conference in 2010. She has never looked back. Since then, Amanda has attended some of the United States' most advanced conferences such as North American Invitation Model United Nations (NAIMUN), and Harvard Model United Nations (HMUN). She has also served as a chair for the United Nations Development Programme as a part of her high school's Mini-Model United Nations Conference. Out of the many conferences she attended, Amanda's favorite conference was the inspirational NAIMUN, where she realized that Model UN and international affairs were the bases for her future career.
Amanda plans to attend the University of Florida in the fall, where she plans to bring her delegate experience to their Model United Nations team. She is also focusing on International Relations and Public Relations, and plans to double-minor in International Development and Humanitarian Assistance and Leadership. Amanda looks forward to developing resources for the Model UN community while developing her knowledge in human rights law and foreign services.
Ashley Inman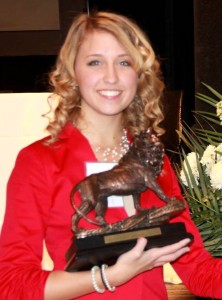 Ashley's introduction to Model UN came at the end of her sophomore year of high school, in which she attended her first conference and developed a passion for the international relations and diplomacy that MUN encompasses. Subsequently, Ashley became President of Gulf Coast's MUN team and served as a catalyst in the developmental progress of the club. Outside of Model UN, she participates on GC's Varsity Cheerleading Squad, dance team, and numerous other academic and current-event based programs, never passing up an opportunity to flex her diplomatic muscles.
Ashley is bilingual in English and Spanish, an AP Scholar with Distinction, a National Merit Commended Scholar, and can usually be spotted in committee with a pink legal pad and a "mind map".
Ashley will graduate with honors and Laureate Candidacy from GCHS this year. She hopes to attend Georgetown University in the fall to participate in Model UN in the collegiate circuit, and to continue to facilitate her education in international politics and Middle-Eastern studies.
Parth Shingala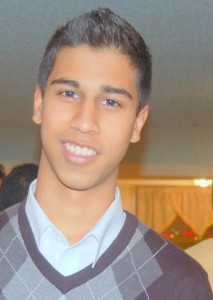 A junior at J.P. Stevens High School, Parth revolves his life around Model UN.
Parth is extremely active on the high school circuit– he currently takes on the leadership role of Corresponding Secretary at J.P. Stevens and has attended 10 national high school conferences thus far. In October 2011, he organized JPSMUN and served as the Under Secretary-General for General Assemblies, where he aimed to create an educational experience for high school students in the tri-state area. Parth views Model UN as not only a chance for delegates to increase their knowledge on international affairs but also to develop lasting skills such as public speaking and social interaction. Having the chance to meet extraordinary people from all walks of life and from all over the globe is his favorite aspect of Model UN.
Parth looks forward to studying International Relations in the future– as well as participating in the college Model UN circuit.
Jessica Shin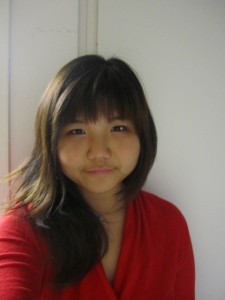 Jessica first discovered her passion for foreign relations and international affairs, after her sister and brother began participating in MUN and began practicing their speeches in front of her. Motivated to learn more about current events, Jessica quickly became involved in Model United Nations during her freshmen year of high school.
At her very first conference, Jessica fell in love with the vigorous debates and diplomacy delegates brought to the conference. After hours of heated caucusing and debating, at her first MUN conference, Jessica received the Best Delegate Award. After several more conferences, she began working her way up to the Advanced Committees, competing with juniors and seniors from surrounding schools, only as a first year delegate.
Currently a sophomore at University High School in Irvine, California, Jessica's MUN career has just begun. She wishes to someday become the Secretary-General of University High School, and then go on to major in International Relations and Affairs. In college, Jessica hopes to continue Model United Nations, as well as one-day meet with the United Nations Secretary-General Ban Ki-moon.