We have a lot to recap this week: the Model UN Standings series — America's Best High School MUN Teams and the Best College MUN Teams completed this week, plus we have recaps from Global Classrooms: Middle School, Cornell CIAC, and StuyMUNC, plus results from UCLA LAMUN and Northwestern NUMUN.
This weekend kicks off the last three conferences that we'll be liveblogging this school year, and all three are partially held at the United Nations: Montessori MUN (middle school), National MUN (college), and UNA-USA's Global Classrooms International MUN (high school). We preview Montessori MUN in this Weekly Resolution.
Also, please take the Best Delegate reader survey if you'd like to provide us with feedback!
Recaps
MUN Standings
Please read our 10 Lessons from the Model UN Standings (Open Thread for Feedback) where we recap what we've learned from running the two series of articles below. It has been a highly successful project and we hope to make improvements for future editions. One additional, cool note: Diego Arria, the former Venezuelan permanent representative to the United Nations, made a comment in the College International Top 20 article and the article has since been retweeted throughout the Venezuelan community. Check out all the articles below!
America's Best High School Model UN Teams:
Overview, Methodology, Top 1-5, Top 6-10, Top 11-15, and top 16-25
The Best College Model UN Teams:
Overview, Methodology, Top 1-5, top 6-10, top 11-15 and top 16-25, and international top 20. National Division results will now be updated after NMUN (note: this is a change from the original date scheduled for this week).
UNA-USA's Global Classrooms: Middle School (GC MS)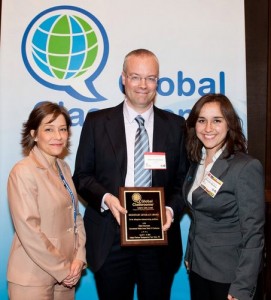 UNA-USA has always been on the cutting edge in bringing Model UN to inner-city youth, and they understand the need to engage students early at the middle school level. Check out our liveblog coverage below, and don't forget to check back when we cover the Global Classrooms International MUN (GCIMUN) conference later in May!
Cornell International Affairs Conference (CIAC)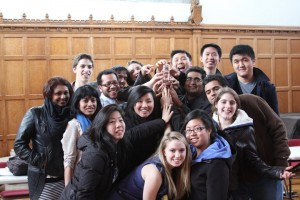 Cornell hosted its inaugural Cornell International Affairs Conference (CIAC) from March 31 to April 3 on its beautiful campus in Ithaca, New York. Featuring stimulating and innovative crises, CIAC engaged its attendees in issues ranging from the storming of the Bastille during the French Revolution Joint Crisis to resolving a civil war between the Titans and the gods on Mt. Olympus. Check out the conference feature below!
Stuyvesant Model United Nations (StuyMUNC)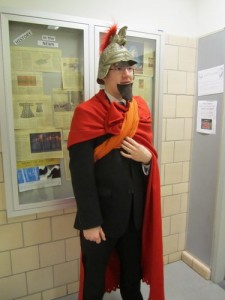 Stuyvesant High School has been one of our earliest fans and Best Delegate's Ryan Villanueva has worked with them closely. One of their USGs was interviewed by Best Delegate's Kevin Felix Chan during Brown BUSUN in November and invited us to liveblog the conference, and we wanted to them opportunity of being one of only a handful of high school-hosted conferences to be featured this year. Check it out!
Los Angeles Model United Nations (LAMUN) – hosted by UCLA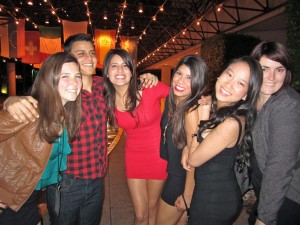 LAMUN has continued to increase in size and moved the conference to a hotel in Irvine, California, this year after hosting it on the UCLA campus the previous few years. We'll try to get a recap for next week, but in the meantime, here are the delegation award winners:
Best Large Delegation: University of California, Berkeley
Best Small Delegation: Claremont McKenna College
Best California Delegation: University of California, Davis
Related link: Claremont McKenna brings home five awards
Northwestern University Model United Nations (NUMUN)
Over 500 students participated in Northwestern's NUMUN conference. The conference featured a mix of traditional UN committees and crisis cabinets. The delegation awards went to:
Best Large Delegation: University of Chicago Lab School (Illinois)
Best Small Delegation: Beachwood School (Ohio)
Conference Previews
Montessori Model United Nations (MMUN)
Best Delegate will be liveblogging the conference this weekend! In the meantime, check out this description of Montessori MUN provided by their team:
An International Experience That Matters
Dr. Montessori said,
"If one day UNESCO resolved to involve children in building peace, if it chose to call on them to discuss with them, and to recognize the value of all the revelations they have for us, it would find them of immense help in infusing new life into this society."
At the international Montessori Model UN (MMUN) the voices of the children are heard. Each year at the United Nations more than 1400 students, teachers and parents from around the world gather for the annual Montessori Model United Nations. Students have been preparing for the event in their classroom or as an after-school project for the previous nine to twelve weeks. Teachers and parents both call the event, "A life changing experience."
MMUN is the largest Model UN programs for students from 9-15 years of age. Unlike other Model UN programs which are competitions, MMUN focuses on collaboration and social action. Students select a country other then their own to represent. Then, they study the country's history, culture, geography and politics. At MMUN, they convene to represent that country's interests in discussions of real issues that are on the UN Agenda. They propose resolutions and must caucus and collaborate with Ambassadors representing other countries to get their resolutions passed. Just as in real life UN situations, they are not always successful.
The committee meetings, the caucuses, the voting are all student controlled, with teachers and parents as observers. More than one parent, with tears in their eyes has watched the proceedings and commented, "I did not know my child could speak with such insight and cared so much about the world she lives in."
This year Montessori students from Michigan, across the US and eight  other countries, including Canada,China, Japan, Finland and Mexico will be participating. In addition to their committee meetings and caucuses, the students hear from real UN Ambassadors and prominent leaders for social action and are given opportunities to participate in social action programs. This year, among other opportunities, students will work towards building a Montessori school in Sri Lanka. The current UN Ambassador to Sri Lanka was a Montessori student, and says, "MMUN will prepare these students to fully participate in the world they will inherit."
Other Conferences This Week
Iowa High School Model United Nations (IHSMUN), Cedar Falls, Iowa
Radboud International Model United Nations (RIMUN), Nijmegen, Netherlands
Moscow International Model United Nations (MIMUN), Moscow, Russia
Community News
Best Delegate News
Community News