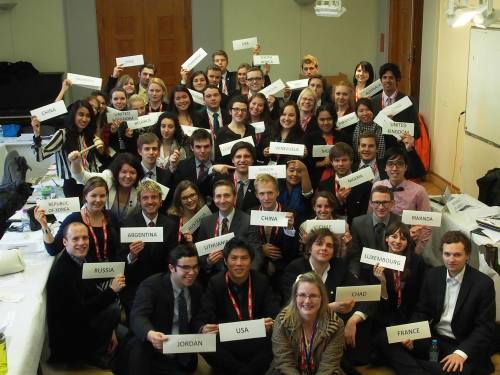 From Tuesday March 24th to Saturday March 28th, Helsinki University hosted the 10th annual Finnish Model United Nations conference: FinMUN. FinMUN prides itself in being small, but providing diverse socials and an additional practical element through talks/ministerial visits. This anniversary edition of the conference was topical for simulating the Organization for Security and Cooperation in Europe (OSCE) – at a time when Finland holds the OSCE's Presidency and the Organization was founded 40 years ago in Helsinki.
A pre-conference trip to Tallinn treated delegates to a tour of the Old City, followed by lunch at a traditional Estonian restaurant. In true MUN spirit, many delegates also chose to make a quick dash after lunch in order to take advantage of the low-cost alcohol.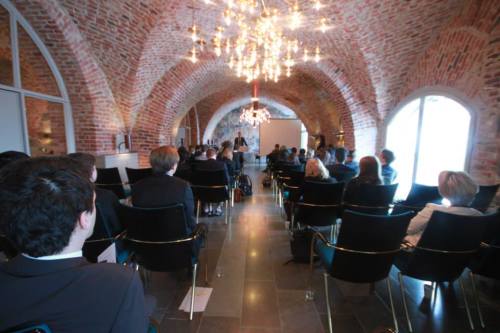 The opening ceremony included an address from Finland's former Deputy Head of Mission to the OSCE (who hinted at which country is the most challenging to work with, and how the debating chamber is all terribly scripted and predictable – the coffee shop is where the action is!). In the evening, delegates mingled at a reception.
On Thursday, the OSCE and Security Council continued deliberations, with both committees dealing with border-conflict issues: the OSCE attempted consensus accords to implement the Minsk II accords, and the Security Council tried to tackle the situation in Cyprus. Initial talks were slow due to Finnish culture of inclusiveness and aversion to bullishness – qualities that hinder Model UN, but make the Finns world-class mediators.
In the afternoon, delegates hopped on a tram to visit the Finnish Ministry of Foreign Affairs to hear about the change of Finnish UN strategy to greater promotion of gender issues; considerations regarding NATO; and how a country does mediation well in the modern era. The evening social consisted of Finnish 'sauna diplomacy', with delegates sweating under the intense heat of steamy, political propositions (and actual steam!).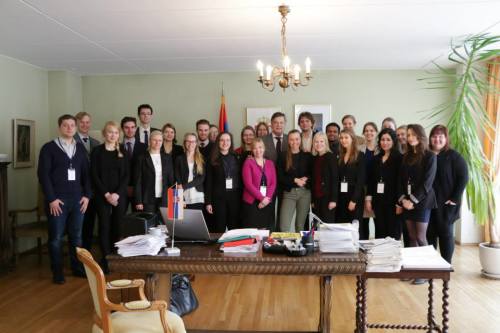 On Friday, the Security Council visited the British Embassy, and OSCE delegates visited the mission of Serbia to Finland. Both committees were treated to a reception and insights about the practicalities of diplomacy in action. The Serbian ambassador noted the importance of having the radio turned on, just in case a crisis may happen. Furthermore the ambassador stressed the importance of cooperation that most smaller powers must utilize in the realm of international politics. More debate resumed until the early evening, when delegates zipped around the city on a Tram that was also (and more importantly) a bar.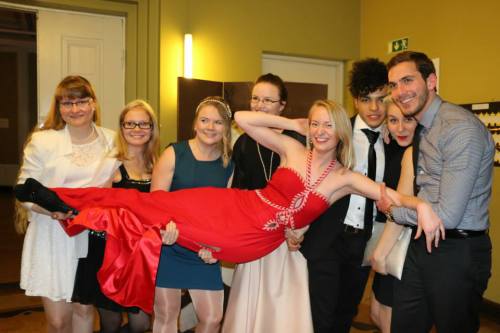 Saturday rounded up debate, with negotiations and final votes held in the late afternoon. A traditional Finnish 'sitsit' (a formal dinner interspersed with liberal amounts of drinking, speech-making, and raucus 'singing') ensued, before a final after-party at a nearby club.
To learn more about FinMUN, check out their Facebook and Twitter!
(FINMUN  Recap Courtesy of Mike Yeomans, Director of OSCE at FINMUN 2015)