Model UN Book Store
How to Win Awards in Model United Nations ($19.99)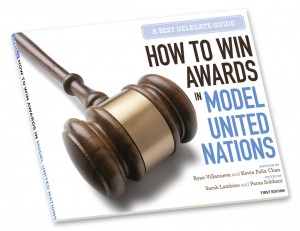 This Best Delegate Guide will change the way you think about Model UN.
In this 38-page guide, you'll discover 125 game-changing tactics that gavel-winners use.
We share our most successful strategies and top tactics to help you win awards at Model UN conferences.
This Best Delegate Guide features exclusive content not shared on the blog!
How Model UN Can You Get Into College (FREE)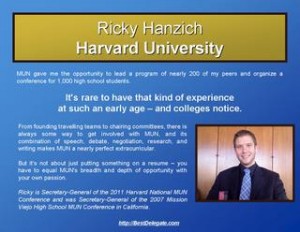 Learn how Model UN can you with college admissions, applications, personal essays, and interviews.
This free Best Delegate Guide features advice, stories, and inspiration from students who got into Harvard, Yale, and other top-ranked colleges because of Model UN.
Click here to download: Color | Black & White