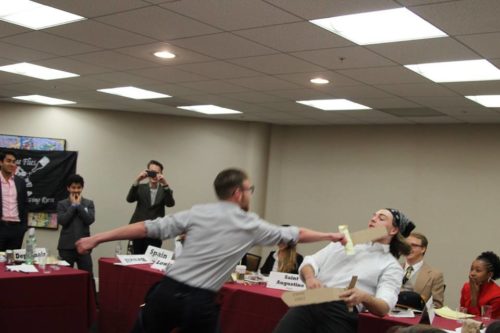 As Halloween weekend rolled around, stories much scarier than those of ghouls and ghosts crossed the ears of TrojanMUN 2016 attendees. Delegates from schools spanning the West Coast and beyond discussed the day of committee over drinks at each night's lively social, hearing stories of pirates fighting kraken in the Golden Age of Piracy, of a drunken Bruce Wayne addressing the Gotham City Public Defense, of the tragic death of Helen of Troy. They feared as President Trump mobilized military forces toward Mexico in the LA 2024 Olympic Planning Committee, they gasped as the Coalition for a Democratic South Africa called President FW de Klerk a white elitist, they cringed as members of the Petrobras Board of Directors became infected with syphilis… which seemed to spread across committees.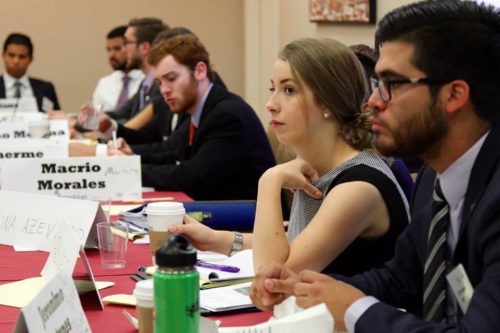 But more so than the Halloween fear that plagued TrojanMUN attendees, there was the spirit of productivity and innovation that made TrojanMUN 2016 the best one yet. With more than 310 delegates from 19 schools competing in 12 committees, nearly every topic of interest was touched upon at TrojanMUN. Delegates had the opportunity not only to participate in our stimulating General Assembly committees to discuss some of the largest health and humanitarian issues plaguing the globe today, but also to apply their strengths to historical, law-based, business-based, and fantastical specialized and crisis committees, so that any delegate wishing to apply their MUN skills could do so in the way that most benefits them.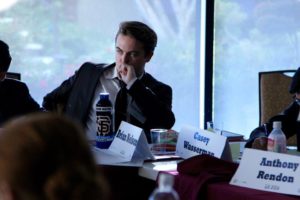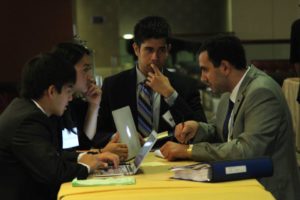 Beyond simply the content of the committees, TrojanMUN proved itself as truly the best fall west coast conference by giving delegates from all attending schools the genuine opportunity to become closer with each other, not only improving each other's MUN skills, but creating friendships that last forever.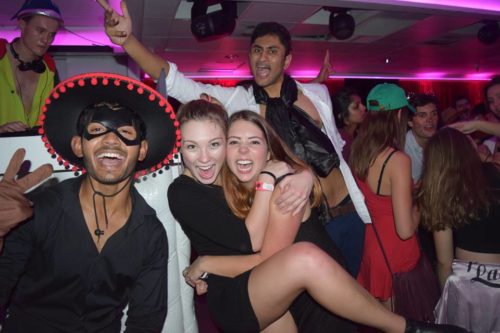 This was proven as alumni from many different attending schools came back to visit their friends at TrojanMUN, creating touching moments to be remembered forever. TrojanMUN's socials were held at some of the most prominent up-and-coming venues in Los Angeles, culminating in an epic Halloween-themed dance party at one of Beverly Hills' most premier secret clubs.
As every delegate gathered in the ballroom of the DoubleTree Downtown Los Angeles on Sunday morning for the closing ceremonies they'd been waiting for, the spirit of collaboration and friendship was thick in the air. Even as a the Deputy Secretary-General terrified the room by fainting off of the stage, her immediate recovery was followed by the Secretary-General's appropriate comment that staff really do dedicate their entire hearts and bodies to TrojanMUN. Though awards were extremely competitive, with delegates from almost every school bringing home an award, TrojanMUN was proud to present:
Best Large Delegation Award: Claremont McKenna College
Best Small Delegation Award: Stanford University
TrojanMUN 2016 closed with a recap video to make USC's film school proud, and delegates walked away with lasting memories of a Halloweekend well-lived.
The TrojanMUN Staff and Secretariat thank all of our incredible delegates for their creativity and hard work for a long 4 days, and cannot wait to see these wonderful delegations back again next year.