Over 450 high school delegates from Florida and Georgia attended the 10th annual GatorMUN Conference at the University of Florida this past weekend. I met many delegates and advisors, many for whom this was their first conference, and others from schools renowned for their Model UN prowess. I was impressed with the passion and thoughtfulness of the UFMUN club, especially their approach to the conference's educational objectives. And I thoroughly enjoyed seeing one of the most engaging keynote speakers I've ever seen at an MUN conference.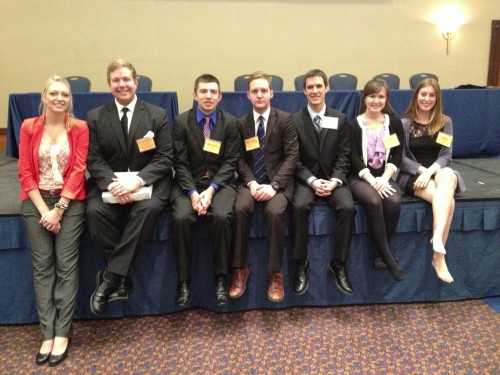 Diplomat-in-residence Andrew Passen opened the conference as its keynote speaker and gave one of the best presentations I've seen at an opening ceremony. Whereas most speakers are prone to lecture, Mr. Passen regaled the audience with tales of his tenure in the foreign service, which included postings in Iraq, Afghanistan, and throughout Africa, including South Africa during the 2010 World Cup.
Between stories of foreign places and slides of family photos, Mr. Passen pitched every person in the room the reasons why they should join the foreign service. He explained the work of the foreign service, highlighting the experiences and opportunities it it provides, as well as the difficulties of raising a family while traveling so often, and the dangers that can come with representing America abroad.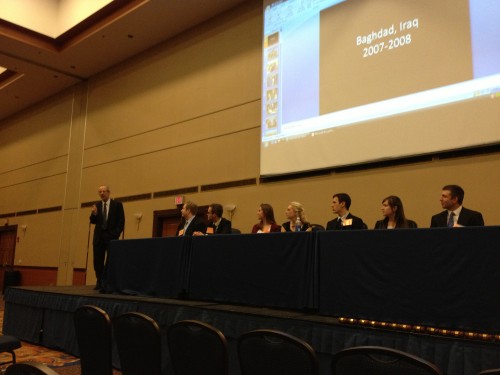 GatorMUN struck a good balance between teaching new delegates and rewarding experienced ones. Walking through each committee, I met many delegates for whom GatorMUN was their first MUN conference. Several of the advisors I spoke with approached the conference as an ideal training ground for introducing new delegates to Model UN.
One thing I saw here that I haven't seen at other conferences is the "left hand rule," which was a way for the conference to encourage new delegates to ask questions about procedure. In contrast to a point of parliamentary inquiry or a point of order, which also existed in the conference rules, the left hand rule was meant to be less formal and intimidating. Delegates essentially raised their left hand instead of their placard to indicate that they had a question about procedure.
Many schools from throughout the state of Florida were in attendance. Best Delegate-ranked schools Port Charlotte and Gulf Coast took home the Best Large and Outstanding Large delegation awards. Saint Petersburg and Hardaway High School (flying in from Georgia) received the Best Small and Outstanding Small awards.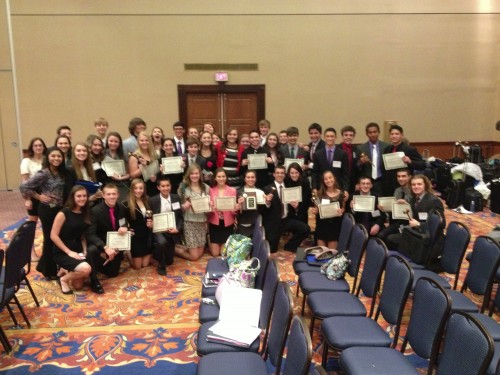 Secretary-General Tyler Kaub led his secretariat, members of the UFMUN club and alumni, and several MUNers from University of North Florida and Florida State University to organize this year's GatorMUN. The conference's committees were divided into 12 assembly committees and 11 crisis committees. Assembly committees included resolution-driven simulations of international organizations typical of most conferences, such as DISEC, IAEA, and UNDP. Crisis committees included directive-driven simulations with modern, historical, and fictional settings, such as the UN Security Council, the 19th century Berlin Conference, and Star Wars.
The UFMUN team is very active on the college circuit and they clearly leveraged their experience to create somewhat unusual but highly relevant crisis committees. Operation: Lighthouse simulated a working group of various law enforcement agencies combating human trafficking across US borders. The Secretary-General's Ad Hoc committee simulated the US intelligence community investigating the possibility of nuclear weapons in North Africa, analyzing intelligence that bore a striking (and deliberate) similarity to that used to justify the 2003 Invasion of Iraq.
And The Council may be one of the weirdest, yet most intense, committees I've ever seen. The premise: an accident at CERN screws up the space-time continuum, causing worlds to collide, combining heroes and villains from different fanboy universes into a single Model UN committee. Delegates represented Captain America (Marvel), Luke Skywalker (Star Wars), Morpheus (The Matrix), Professor Farnsworth (Futurama), Captain Picard (Star Trek), and Master Chief (Halo), among others.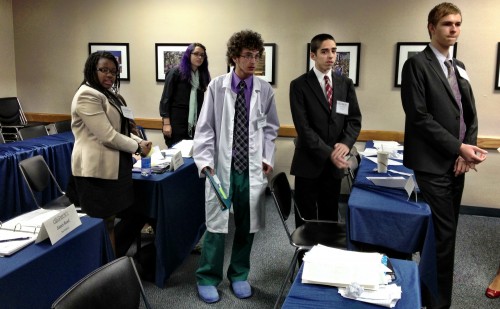 The rise of creative and fictional committees are a subject of debate within the Model UN community, but I was impressed with how GatorMUN approached these committees and all of its committees with an educational focus.
In their Advisor's Guide, the conference explicitly listed the educational objectives of every crisis committee. One of the objectives of the Star Wars committee, for example, was to "respond to economic disasters" such as the collapse of the galactic financial system — an obvious parallel to the real-world collapse of the global financial system.
The conference also noted when crisis committees specifically supplemented established educational curriculum. The James K. Polk Presidential Cabinet was designed to "supplement knowledge gained in AP US History or IB US History" about a "time period that is not always covered thoroughly and is largely ignored by the public at large." The Apple Inc. Board of Directors committee was meant as a "supplement to AP Macro and IB Economics SL/HL by implementation of learned theories into an existing corporate structure." The Republic of Carthage committee was meant as a "supplement to AP World History and IB SL/HL History of Europe."
Committees and topics were also selected to support the conference theme, "Engineering a Better Tomorrow." This was part of the justification for committees such as Star Wars and The Council, which featured elements of science fiction in support of the theme.
Although there is a larger debate within the Model UN community regarding the rise of creative and fictional committees, GatorMUN's approach to this issue reflects potential best practices for other conferences. More conferences should choose committees and topics with educational objectives in mind and communicate these objectives to advisors.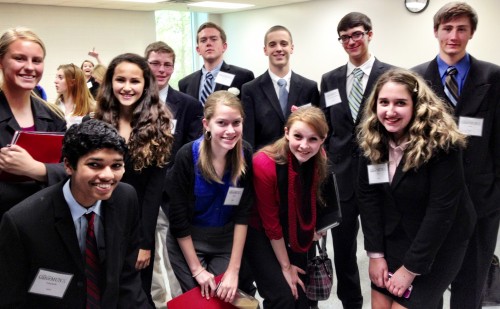 And during the conference, I got a chance to announce the new Best Delegate Summer Program that we're hosting at the University of Florida from July 7-13. Model UN is growing rapidly in Florida, which is already home to some of the best high school and college MUN teams in the country. Kevin and I are excited to host a program here in order to support this growth.
Click here to learn more about our Florida Program
* * *
Congratulations to all delegates, advisors, and staff on a great conference! And thank you to Tyler and his staff for their hospitality and kindness, and for having me visit!
Check out pictures from the conference on the Best Delegate Facebook Album