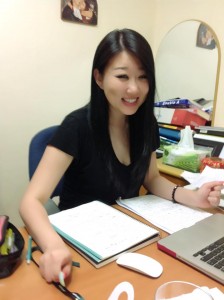 It is always a deeply personal privilege to be able to meet other promising MUNers. My name is Evelyn (Yeonseo) Nam, yet another avid MUNer and a student with many responsibilities. I have been deeply involved with the world of MUN over eight (wow, has it been that long?) years, during which I grew from nobody to an in-charge of a capable international MUN conference. If just how deeply I believe in the power of MUN is not yet apparent, I ask you to please keep up with my future articles; you will soon see that for me, there truly is no better educational program than MUN that can help students see the future.
My love for Model UN has led me to this incredible privilege—being able to serve as the East Asia Media Chair for the BestDelegate during the academic year 2014-15. I take this responsibility with a great amount of commitment, particularly as East Asia is the region in which MUN programs deliver its mission in its strongest voice: MUN speaks to hearts of youths, regardless of the boundaries created within the nation's educational, economic, societal and political condition. You will see that this universality of the power of MUN programs reaches far beyond the people who you would expect as MUN audience. MUN affects teachers, parents, dignitaries, government officials, public service workers, bankers, lawyers, and others who we would expect the least to be under the influence of MUN.
This is also why I plan to voice in some of my articles dissent to some aspects of the MUN stream in certain East Asian countries. MUN has become a very profitable business to many, which is only natural and inherently healthy within the context of our economic market. This increasingly competitive climate, however, has become to hinder many MUN holders to face unnecessary struggles, further preventing them from seeing the true meaning of MUN, why we are doing it in the very first place. It has often grieved me to realize that some have completely gotten it wrong—why MUN matters, what we are trying to tell others through MUN, what makes MUN, what is at the core of it, and what kind of message we should promote through the MUN platform.
In communicating with you through my articles, I hope to help us not lose sight of this fundamental mission of MUN. MUN has made so many lives for decades; it has helped them succeed, shaped their core values, given them voice and friends, and finally helped them pursue something far larger than themselves. I simply believe that MUN must continue to do so. I plan to write, in hopes of being able to help us re-ground ourselves with the very essential mission of the program.
I ask you to please encourage your friends, faculty advisors, parents and others to join me in this mission-oriented expedition by tuning into my articles at BestDelegate. It will be my absolute privilege to be able to communicate with you; overall, I also often need a kick in the butt to remind me of the fundamental mission of MUN.
Yours Truly,
Evelyn (Yeonseo) Nam
Chair of East Asia
Cornell University'16