Hello fellow delegates,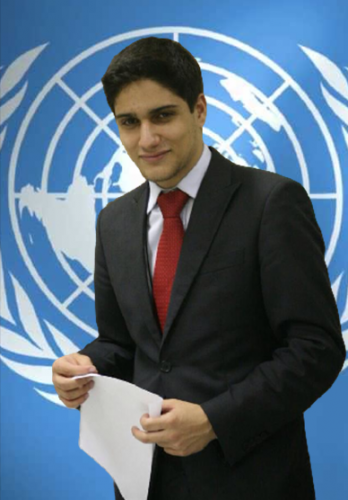 My name is Daniel Schulman, and I am honored to serve as Best Delegate Media Chair of Brazil. This is my first season working with Best Delegate and I cannot wait to help so many people involved in MUN spread all over the world.
I am a senior at Colégio Santo Inácio, a High School located in Rio de Janeiro, Brazil. My first contact with Model UN was in freshmen year, attending my school's conference, ONU Colegial. Since then, MUN became a passion, stimulating me to participate in many more conferences as delegate and organizer. During this time, I had the chance to become Head Delegate of my school MUN team, increasing our participation in many conferences. I could also attend conferences in College level, both as delegate and chair of committee, which allowed me to acquire experience beyond High School MUN.
When organizing MUN, I could see that the essential is providing new opportunities for everyone to learn and grow personally and academically. Here at Best Delegate, I feel the same spirit as if I were organizing a conference; it is a place to share experiences and knowledge, helping the ones that are so enthusiastic with this activity as I was in my first model.
At Best Delegate, you will find representatives of the whole MUN Community, with people all over the globe. Here in Brazil, the diversity of conferences provides opportunities that range from the classical committees to the unthinkable innovations. As a growing activity, MUN is increasing in number of models and participants, reaching students that never had these experiences. In a growing country that seeks to improve education, Model UN appears as an alternative for the classical methods of teaching, creating citizens that are aware of the issues our society faces and that are capable of building a better place to live.
After all, Model UN goes beyond the debates. It goes beyond the rules. It goes beyond position papers. It is a way to grow as a person, student and professional. It is a way to make researches, to have a formal position, to speak in public, to negotiate… It is a way to learn. And that is what I hope you will all feel when reading our articles here at Best Delegate.
I wish you all the best in your MUN experiences,
Daniel S. Schulman
Chair of Brazil
Colégio Santo Inácio