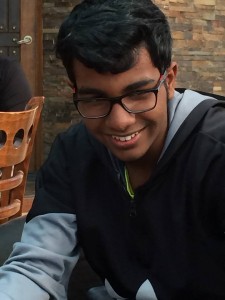 My name is Bassim Eledath and I'm proud to serve as Best Delegate's Middle East Media Chair Gulf Region for the 2014-2015 school year. I'll start off with a short introduction of myself with my MUN background, and follow it up with a brief overview of MUN in my region, along with my goals for this term.
I'm currently a junior studying in The Millennium School, Dubai, and my MUN career spans almost 3 years. I have attended both regional and international conferences in Qatar, U.A.E, India and China. Other than face-to-face conferences, I've also completed several online debates at O-MUN and currently work there as the Press & Publications Officer. Being heavily involved with MUN has also sparked an interest in writing within me, and I've started a website called www.maverickyouth.com that allows individuals like me to post and publish their own articles. The best part of MUN for me is public speaking, as I love talking in front of large audiences with the intent of convincing them of something. Another aspect of MUN I admire is networking. By attending several conferences, organizing club meetings in school and working at O-MUN, I have met and shared experiences with delegates from all walks of life.
The MUN influence in Middle East, although smaller than that of Europe and North America, is expanding quickly. Even the conferences in the region, such as THIMUN Qatar and DIAMUN, are gaining world wide recognition; these conferences are attracting delegates from all parts of the world. Over the past few years, the quality of debate has significantly improved at regional conferences and this has attracted more active participation. I believe Best Delegate is the quintessential source of MUN material for the upcoming delegates, both new and experienced, present in Middle-East.
As the Middle East Media Chair for the Gulf Region, I wish to play a leading role in the development of MUN in my region. My duties include documenting key conferences in the Middle East and writing quality articles for delegates both in and beyond my region. The resources offered by Best Delegate have greatly helped me become a mature delegate, and I wish to share the same experience with my fellow peers here in the Arabian Peninsula. Here's to hoping for a successful term at Best Delegate!
Sincerely,
Bassim Eledath
Middle East Media Chair Gulf Region