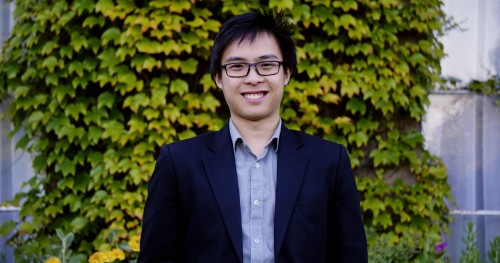 Hi all!
My name is Nicholas and I am one of your Media Co-Chairs in the United Kingdom!
To get the introductions out of the way: I'm a final-year law student at the University of Nottingham – this year I'm also serving as the President of the university's Model United Nations society as well as Secretary-General of our own conference. I've been doing MUNs for the past four years now, and I'm also a born and bred Malaysian.
Despite spending almost all of my life back home in Malaysia, I had never actually heard of Model UN until I went to Singapore to do my A-Levels – and in fact, I only attended my first conference in Malaysia earlier this summer! After my first conference (memorably, playing Uganda in the Human Rights Council) I never looked back. As of today I've been a delegate over ten times, chaired a handful of times and helped run a conference once.
The reason I'm still doing all of this is that I don't know of any other activity where you can get such a big utility belt's worth of skills. The best part of it all is it's perpetually a work in progress. Every conference is a crash course in some other issue; every conference is another chance to build up some confidence in public speaking, or to learn how to be a little more social and outgoing when we need to be.
In the UK, specifically, we have a fantastically active MUN scene and it's been exploding in recent years – new conferences are mushrooming everywhere! At times it can be hard to keep track of all this; so for the year I hope to get as many recaps of these conferences in as possible, to get a bigger overall picture of just how the scene is developing in the country. I'm also hoping to write a few pieces to illustrate how anyone can lead committees in MUN – whether or not you write whole resolutions, or speak the most, or make the most rousing speeches!
On a more reflective, wide note, I think the big picture that MUN has so far painted – people walking a mile in another's shoes, and ultimately putting differences aside to make things better – really goes back to our realisation that the world we have is everything we've got, and that we're the only ones around to keep it spinning – or destroy it. There's no passage or quote that better encapsulates how silly some of our squabbles are in the universal scale of things than Carl Sagan's immortal words from Pale Blue Dot, and I think at the end that's the lesson MUN gives us – it's a small world and it's the only one, so we'd better get on with making it better.
If you have anything to suggest, or if you want to chat about getting your conference recapped, or if you just want to get in touch to ask questions, feel free to reach me at nicholas@nullbestdelegate.com.
Thank You!
Nicholas,
Media Co-Chair, United Kingdom