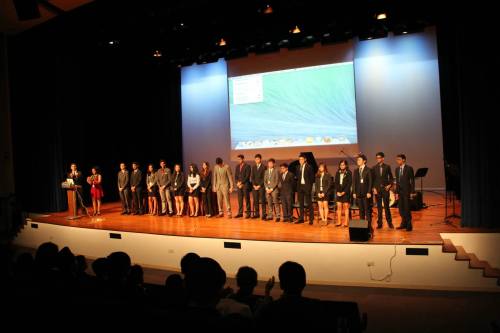 (This conference recap was provided by SEASAC Secretary General, Suma Thati)
To the outside world, Model United Nations seems like the strangest activity: a bunch of teenagers walking around in suits representing world superpowers whilst sitting in a hot room debating about whether or not trade sanctions should be imposed.
I cannot count the number of times my non-MUN friends have come up to me and posed the question "Why do you do it?"
Why indeed, my friends?
What in the world has compelled me to sit through 14 conferences? What is it that seems so thrilling about answering 20 Points of Information? What brought together 200 delegates from all over Southeast Asia to come to Singapore and attend the 7th Annual Session of The Southeast Asia Student Activity Conference (SEASAC) Model UN Conference.
I'm sure all of you must be shaking your heads at my attempt at introducing the theme of this article in a creative way. You see, when I was asked to write this article for Best Delegate, two things ran through my mind:
The overwhelming, maddening joy at being given such an honor.
The question of how in the world do I sum up three days of crazy frenzy and enormous fun.
I had the honour of serving as Secretary General for this conference, held from the February 27 to March 1, 2015 at the United World College of Southeast Asia – East Campus in Singapore. When I was appointed, I thought my work would be done before the conference. I thought that all I would have to do was walk around and look important.
To say that I was wrong is quite an understatement.
You would think that after 14 conferences, I would have learned that wearing high heels during MUN is not the best option. The first day consisted of the entire UWCSEA East MUN Executive Team fervently working to to try to get all the committees sorted out. From the air conditioner going off in three committees to projectors not working, I saw it all on that first day.
Nevertheless, the debate I saw by far succeeded the peripheral technical issues.
The question of LGBT rights was debated in the Human Rights Council and it was something the Exec Team was worried about. In fact, the Deputy Secretary General and I found ourselves arguing while editing the research report submitted by the chairs! We thought that if there was so much argument between the two of us, what in the world would happen in a council of 26 delegates? Despite our worries, this controversial topic was dealt with diplomatically and professionally and the Secretariat had to step in only once to moderate the issue.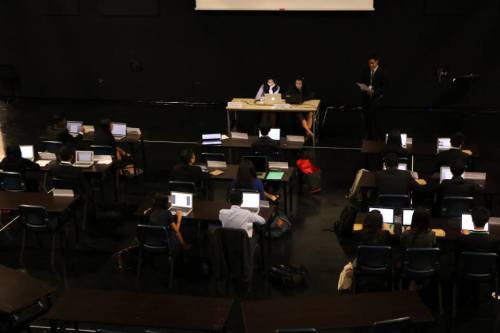 In addition the debate in the Security Council was quite heated at moments as well. We had the delegate of Germany declare war on Argentina, and while having his grievances noted, the delegate of Russia saw it fit to remind the council and the delegate of Argentina once and for all that Russia has nukes, while Argentina does not.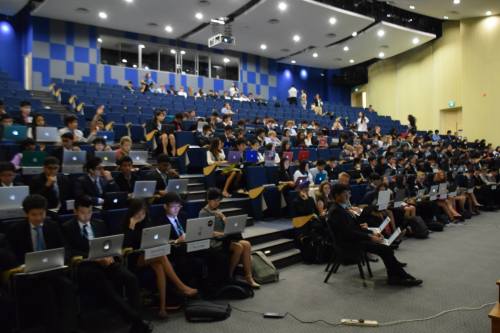 So the question still remains of why I do it.
The reason, my friends, is the basis of this article. The reason is the passion and drive people our age have for thinking on a global scale and thinking of the world's problems not just as scary stories in the media but as problems that can be solved.
MUN is a place where we interact with people our age to suggest solutions to pressing issues in our world. We meet like-minded people who are as passionate about solving the world's problems as we are. Most of the times, we end up making friends for life, even those who have conflicting country policies.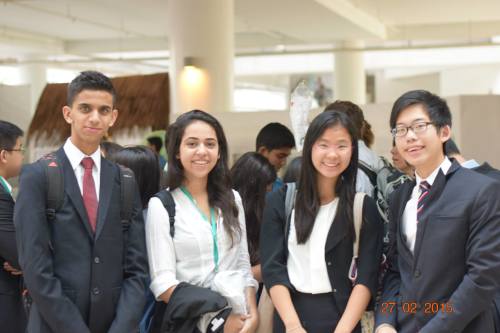 I know that I speak for a lot of my friends when I say that it's not just the debating itself that makes MUN amazing; it's the people you meet and engage with.
If you're a MUN veteran, you will know how you felt the first time you plucked up the courage to go to that podium and speak for what was probably the scariest minute of your life. If you're like me, you were probably addicted after that first speech.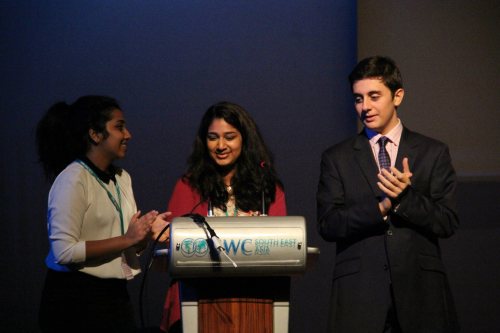 Life presents us with many challenges as we navigate through it, and our personal inhibitions and fears are the hurdles we are most afraid to cross. In this conference, I hope that all delegates tried something they'd never done before: whether it was standing up and making a strong against speech or opening themselves to any and all points of information, they all crossed one boundary.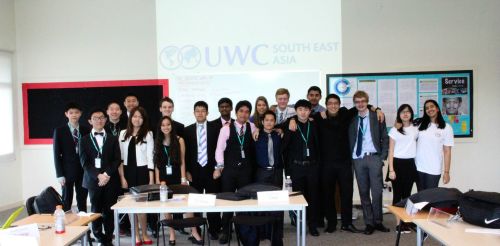 We saw delegates make endless speeches, amendments and everlasting friendships. We saw hilarious arguments about the colour of #TheDress and whether or not the mini-skirt analogy is overused (it really is). Most importantly, we saw 200 people coming together from across Southeast Asia and just enjoying themselves.
And that, dear delegates, is why we do MUN.