Model UN Teachers and Advisors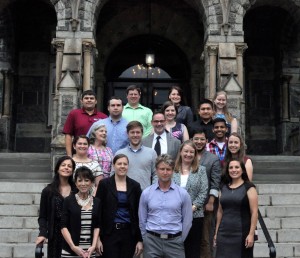 Model UN is an incredible learning experience for students from the Elementary to University levels. It can change their lives, their worldview, their college choices, and their eventual career track. Teachers and Advisors are the more important factor in introducing students to Model UN. Advisors make sure that Model UN students learn how to participate, can compete at conferences, and hone their knowledge of the world to improve students' ideas in debate. While much of this site is dedicated to helping students succeed in Model UN, we've also cultivated resources to share with advisors and teachers to help you bring Model UN to your students.
Of course, our top resource for advisors is the Best Delegate Advisors Institute. Each summer we host the Advisors Institute as a week-long professional development program for Model UN advisors, where we introduce advisors to the best teaching strategies and Model UN tips, and share exclusive Best Delegate teaching resources with Model UN advisors from around the world. Interested in our Advisors Institute? Click here for more details!
Top Resources for Your Students
Helpful Teacher and Advisor Articles from our Website
How to Teach Model UN 
How to Build a Top Model UN Travel Team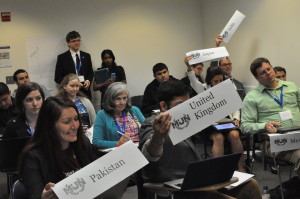 Club Leadership
Model UN Trends & Analysis
Model UN Group Workshops
Are you a new Model UN club that wants help getting started? Or is your team ready to compete for delegation awards? Best Delegate offers workshops for Model UN teams and organizations. In addition to helping your team learn the skills and knowledge to succeed at your next conference, we will leave you with exercises and tips so that you can keep training your members for the future. You can find more information by clicking here.